Over the years, the filming industry has bred a myriad of shows that have captivated viewers' interest from all genres. May it be fantasies like The Sandman, real-life crime-drenched shows like Ozark, dark comedies, sci-fi, thriller series like Stranger Things, sitcoms, or others, each of them has always had their own set of fandoms that take over each other from time to time. Nevertheless, this topic is highly subjective and doesn't ever define the rich genres in any aspect. For instance, when Henry Cavill was cast as The Man of Steel, admit it or not, each one of us dreamt of being in his shoes at least once in our lives. But then, shows like The Boys made us absolutely loathe them.
Blockbuster shows from all streaming platforms have always been a heavy influence on the interests and choices of viewers. Recently, Netflix, HBO Max, and Amazon Prime dropped megahit bombshells like The Sandman, House of Dragons, and Rings of Power, which changed the face of entertainment upon their premiere. Fans are hit by back-to-back Top-Tier fantasy hits that they can't help but savor. And tell you what, the audience hasn't been happier ever before.
Fans appreciate Netflix's off-the-grid shows like The Sandman, House of Dragons
Fiction and fantasy lovers can't stop binge-watching and comic nerds are well-satisfied with the adaptations. These shows have proved to be total viewer magnets for the last couple of months. Streamers across the globe have gone crazy over Netflix's emphasis on dark fantasy. That too with a tinge of horror fiction instead of continuing with the traditional monotonous superman-rescues-world logic.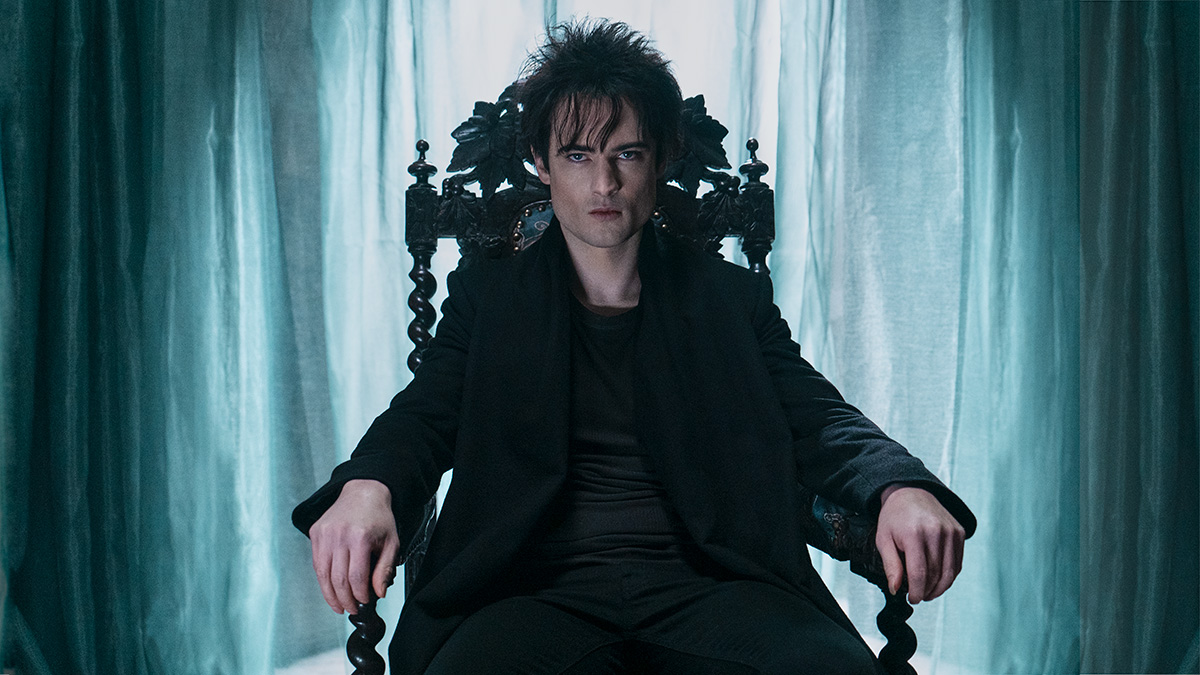 Especially, The Sandman, which is likely the best comic book adaption/piece of content there has been since Daredevil. Each episode felt like a stand-alone, one-shot comic than just an episode. They have adapted it perfectly while having Neil Gaiman's signature style all over it. This is how people loved the way these shows have changed the face of entertainment overnight.
Seriously. I hope this represents a change in entertainment where we get to see fantasy get as big if not bigger then superheroes in the public concience. I can dream.

— A Nameless Nerd (@a_nerd2) September 2, 2022
I've been sick of the superhero genre for 20 years now. Would LOVE to see a new genre step it up for some time, dang. And fantasy is my favorite so, yeah. Wouldn't mind that at all.

— Nobody (@Nomi_Shamoon) September 3, 2022
I forgot how much chiller Lord of the Rings is than Game of Thrones.

Game of Thrones is like "M'lord, they call him The Daughter Eater" and Lord of The Rings is like "I'm gonna go see if my neighbor is home so I can sing him my new song about potatoes."

— Daniel Kibblesmith (@kibblesmith) September 3, 2022
Yeah it's a strange sort of *era* we're in right now because if you're a book nerd and a dork then you know how nearly every big book, comic, fantasy IP in the media sorta ends or pans out. 'I am your father' Star Wars level surprises now are kinda impossible for everyone.

— Thom Pa (@Verstandlich_) September 3, 2022
Fantasy is without any doubt the superior genre https://t.co/25noYMGqes

— Sarah (@jxtsara) September 3, 2022
With gorgeously grand production design and stunning performances, the series as such does an impeccable job adapting its source material – not an easy feat considering its complex plots and rich themes. Given the insane amount of love shows like The Sandman, House Of The Dragons, and The Rings of Power have received, it's surely going to be a big hit for Netflix for a few years presuming it gets 4 or 5 seasons.
ALSO READ: 'House of The Dragon' vs 'The Sandman' vs 'The Rings of Power' In a Battle of Fantasy Dramas, an Unlikely Winner Emerges Victorious
What Netflix needs, now that Stranger Things is winding down, is more adaptions like this that swiftly change the way the audience perceives it. Do you agree? Comment below.