We all have at least once wondered about our favorite actors' love lives. We would want to know more about who they are dating right now. Well, let us look at the most loved and talked about Netflix original, the Stranger Things star kids and their dating histories.
Stranger Things cast and their dating history
However, some actors would prefer to keep their private life private and away from the public eyes. Let us find out if whatever you're thinking about your favorite strange kid's dating life is true or not.
Millie Bobby Brown
Even though fans want her to date Noah Schnapp and they have a pact as well, Millie is not dating him. Millie is dating a fellow actor and rock royalty, Jon Bon Jovi's son, Jake Bongiovi. It is not known when Jack and Millie became a couple, but they are in a relationship for almost a year now.
Before Jac, Millie dated in the past as well. Joseph Robinson and Jacob Sartorius as well. Fans also wondered if Millie had ever dater her co-star, Louis Partridge. Millie shut down the rumors. In 2019, Millie and Romeo Beckham were in a relationship as well. Millie has admitted she's been crushing over Romeo. Even though their characters developed a romantic relationship in the show, Millie and Finn admitted to never have dated.
Noah Schnapp
Even though fans are rooting for Millie and Noah's romantic involvement, Noah Schnapp is not dating anyone currently. There have been rumors in the past about Noah having relationships with his co-stars, but he confirmed none of them. However, Noah and Sadie had a relationship for a short period. Perhaps, Sadie likes to keep her private life very private. This could just be rumors.
Also Read: Noah Schnapp Reveals 10 Things That He Needs to Survive, It Is Definitely Going to Be an Arduous Task to Bring Them to the Upside Down
Noah had a crush on a TikTok star, Zendaya. They never confirmed publically that they are in a relationship. So, currently, Noah Schnapp is single, and he wishes to date a fan.
Finn Wolfhard
The on-screen chemistry between Finn and Millie's character is appealing. Finn has admitted that he was dating Elise Richter in 2021. However, Finn is extremely private about his life, he admitted, having issues with the social media.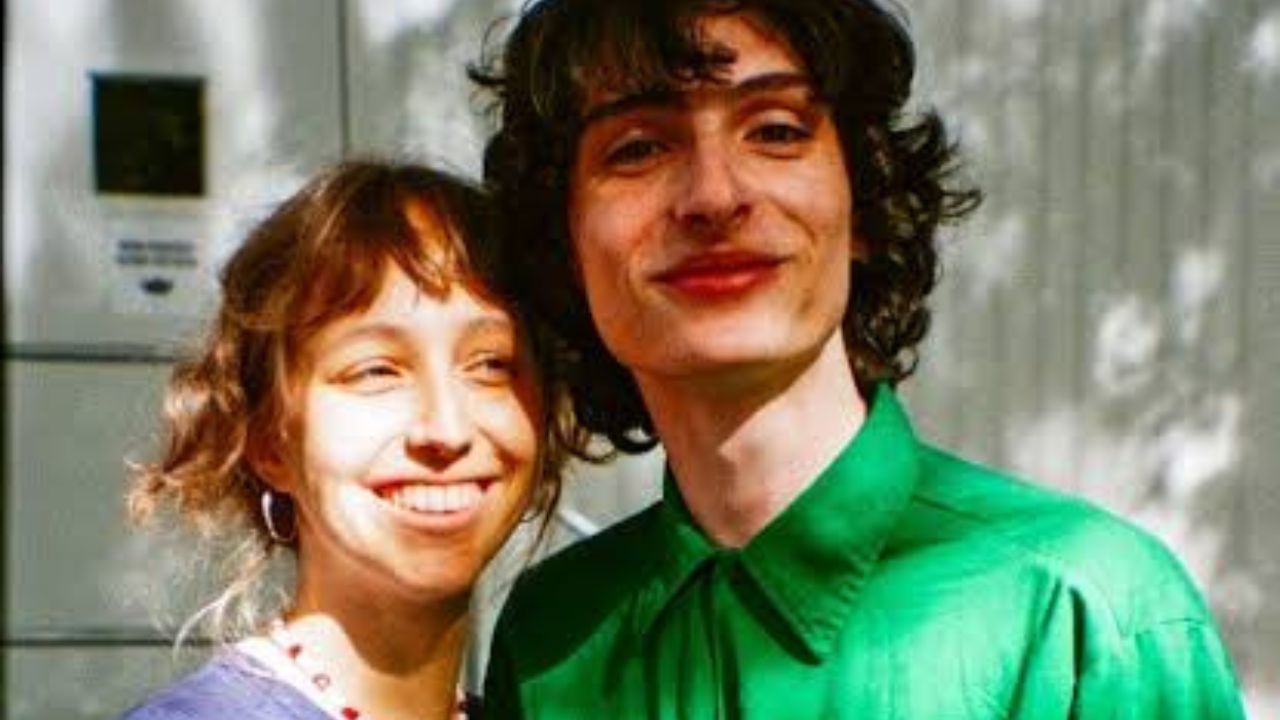 Fans are creating their own assumptions about the relationship status of Finn, as he has deleted the photos of him and Elise. The couple was spotted at an NBA game in April 2021. In November 2021, he confirmed his relationship with Elise.
Sadie Sink
Sadie is also one of those people who would keep her private life out of the public eyes. However, there were rumors about Sadie Sink having a boyfriend. She is currently dating Patrick Alwyn. The couple neither admitted nor denied their relationship.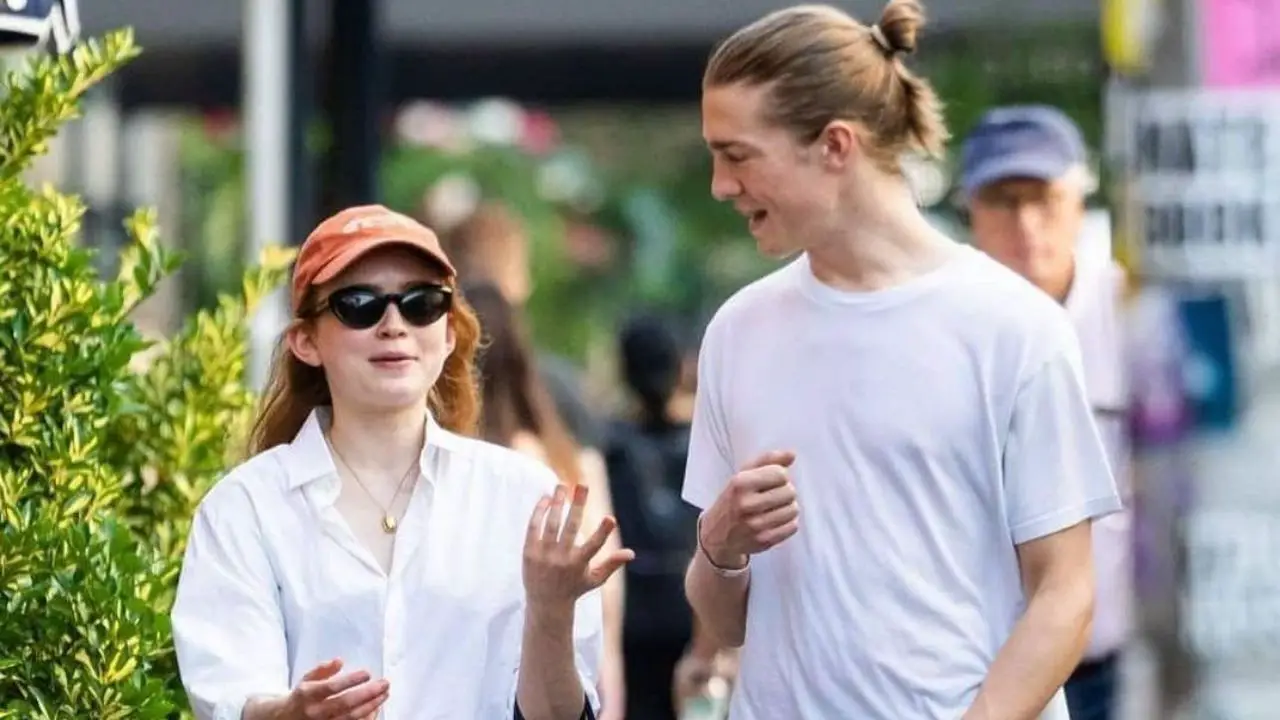 The history of her love life is also not available to the public. Even though she made a great pair with Lucas on-screen, they didn't date in real life.
Caleb McLaughlin
Caleb is an American actor, singer and dancer. However, there were rumors about him dating Sadie Sink. Both the stars denied the relationship. Both admitted that they were just good friends.
Also Read: Did You Notice Caleb McLaughlin's Tribute To Kobe Bryant In Stranger Things 4?
Caleb is not dating anyone currently. However, he also said that he likes to keep his life private. So, even if he's dating anyone, it's not public yet.
Gaten Matarazzo
When we talk about long-term relationships, Gaten is the man. Our favorite Dustin is dating his girlfriend, Lizzy Yu, for a long time now. In 2021, they celebrated their 3-year anniversary. On their anniversary, Gaten posted a series of photos on his Instagram and showed off his love for his gorgeous girlfriend.
Gaten said that his family loves her. His brother and sister get along with her as well. They also have similar interests, like playing pool. However, Lizzy is less active on social media. She posts pictures with his cutest boyfriend with beautiful captions.
Natalia Dyer & Charlie Heaton
It is officially true that one of the best love stories that emerged from the Upside Down struggle is Nancy and Jonathan's. The couple, soon after having an on-screen romance, began their off-screen romance.
The couple denied their dating secrets for a long time. At last, in 2017, they made it official by walking on the red carpet together and posing for the press. Since then, Charlie and Natalia keep on showing off their love for each other through various mediums. However, Natalia doesn't like to talk about their relationship. She said that it was a standard and natural thing that would have happened either way. She also says that the reactions that they got from people feel very human.
Well, we are happy to know that these two are together.
Joe Keery
Another one from Stranger Things is in a relationship for a long now is Joe Keery with Maika Monroe. They have been together since 2017. Although the couple is comparatively private about their relationship, they have attended events like award shows and premiers together.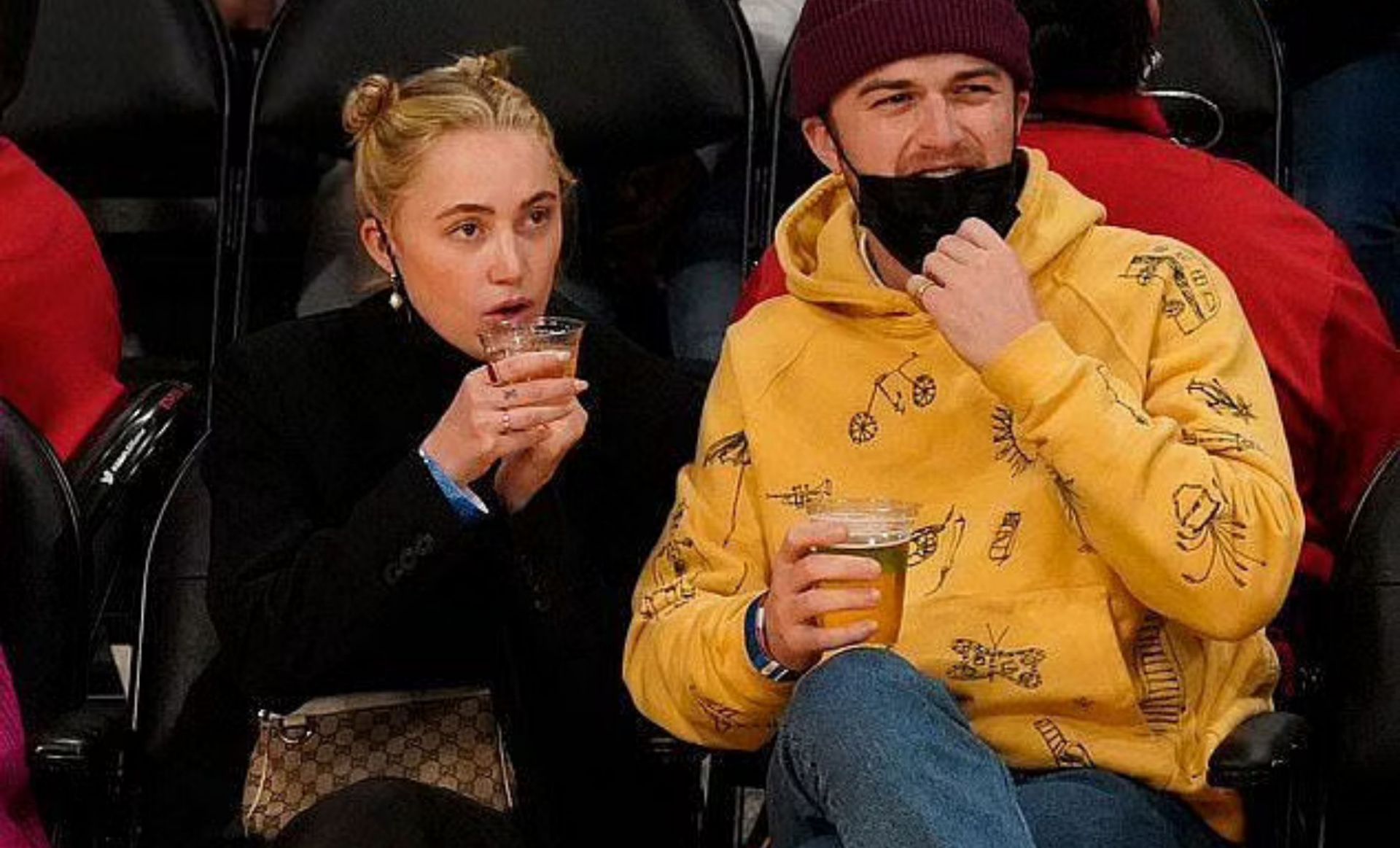 Reportedly, Maika met Joe at a party in Los Angeles. Other than Maika, Joe hasn't revealed his past relationships. However, Maika has had her name linked to Liam Hemsworth. But Joe and Maika are strong and happy together and we see them often together at events.
Dacre Montgomery
One of the intense characters of Stranger Things, is Billy. Dacre is off the market for a long now. Since 2017, Dacre is dating a model named Liv Pollock. Liv and Dacre met each other via mutual contact. They first started talking to each other on social media and then they developed a romantic relationship.
It is very much true that Billy has won the hearts of many female fans over the narrative. But this Australian actor is no longer available to date anyone.
Joseph Quinn
Joseph Quinn is the favorite actor of Stranger Things fans for his break-out performance as Eddie. Even though he is getting love and praise from all over the world, we still know nothing about his romantic life. He is not much open about his dating life. Assuming from the darkness that he's kept us all in, either he's single or he doesn't want to reveal it yet.
Obviously, if he's not talking about his relationship status, we know nothing about his past dating status as well. If you know anything about the leader of the Hellfire Club, share with us.
Priah Ferguson
One of the most important and powerful characters is Lucas's sister, Erica Sinclair. Priah portrays the character. She is just 15 years old, yet she is a very skilled actor.
As far as her dating life is concerned, she is currently single. This nerd character is too young to date, but she has won over many hearts through her performance in the Netflix original Stranger Things.
Who among these is your favorite couple? Share with us in the comment box.