While fans get to see events unfolding in Hawkins on TV, we still do not get to see the Stranger Things cast shenanigans behind the scenes. But the cast occasionally shares stories and gives us a sneak peek into what it is like on the set. And surely filming does look like a blast for Millie Bobby Brown and Co.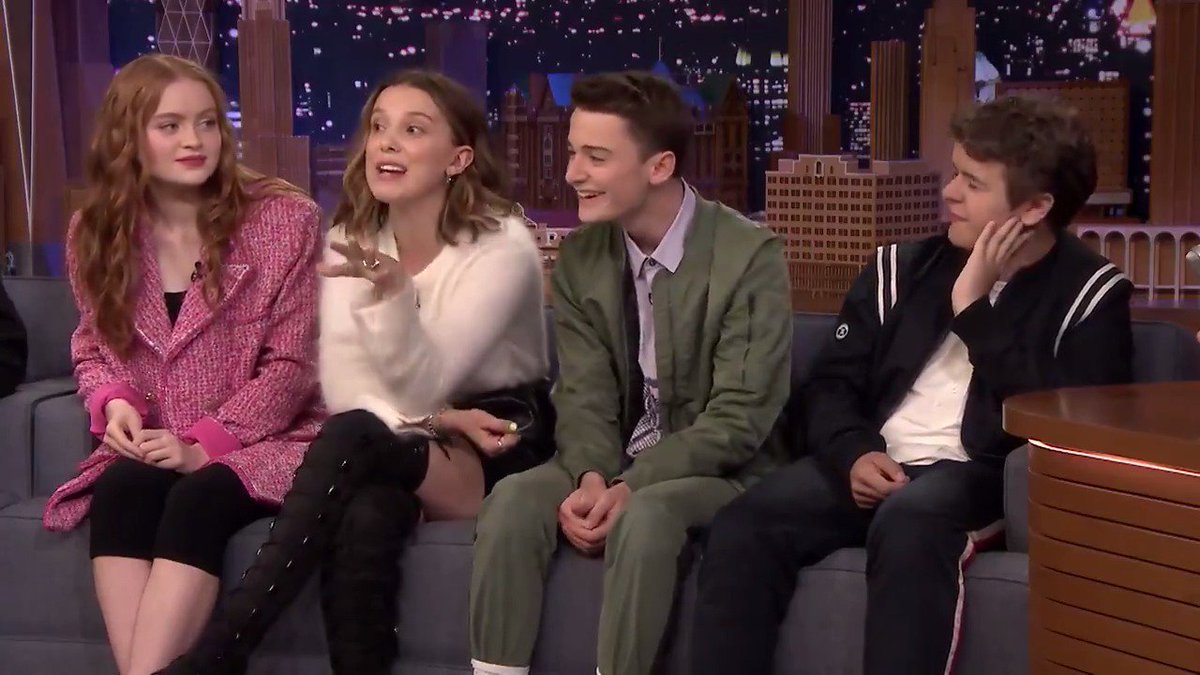 Apart from just learning their dialogues, they remind us that they are just teenagers having fun on the set. For instance, in an interview with Jimmy Fallon on the Late Night Show Starring Jimmy Fallon, the cast shared that they have a special song for Gaten Matarazzo and Sadie Sink called Chicken Noodle Soup. And nope, it is not the banger from J-Hope and Becky G. 
ALSO READ: Why Millie Bobby Brown Returning to Monsterverse in 'Godzilla vs Kong 2' Is Highly Unlikely?
Millie Bobby Brown and her Stranger Things co-stars created Chicken Noodle Soup to annoy Sadie and Gaten 
In 2019, the cast was on Jimmy Fallon promoting season 3. Caleb McLaughlin shared that he came up with a song, Chicken Noodle Soup to irritate Gaten and Sadie. "It's a song that I made to annoy Gaten and Sadie," he said proudly. And the rest quipped that it actually worked! Soon enough, they all joined in as Caleb started singing the song, except for Gaten, who looked so done! 
Caleb's song is very different from the hip-hop-influenced tracks of J-Hope and Becky G that were released that year. It marked the first time collaboration between industry mammoths, BTS member J-Hope with Becky G. The song entered the Billboard chart upon release and was also number one on World Digital Song Sales. 
ALSO READ: "I love it so much": When Young Millie Bobby Brown Was Obsessed With Miley Cyrus' Song
Jimmy dramatically wiped his tears calling the song "beautiful." Finn Wolfhard joked that it felt like a Keith Urban Concert! Fallon further added playfully that it was one parking lot down! 
Millie Bobby Brown and the rest of the cast will surely return for the fifth and final season of Stranger Things. However, at present, Brown is just more busy basking in the $10 million she made from Enola Holmes 2 arriving soon on Netflix.
ALSO READ: "I love it so much": When Young Millie Bobby Brown Was Obsessed With Miley Cyrus' Song
Whose version of Chicken Noodle Soup do you prefer?