A year ago, Kim Kardashian filed for divorce from her husband, Kanye West, after nearly 6 years of marriage. Ever since they parted ways, Ye has tried too many times to win back the reality star, but Kim was not ready to take him back. After their marriage dissolved, Ye has been acting too frantically.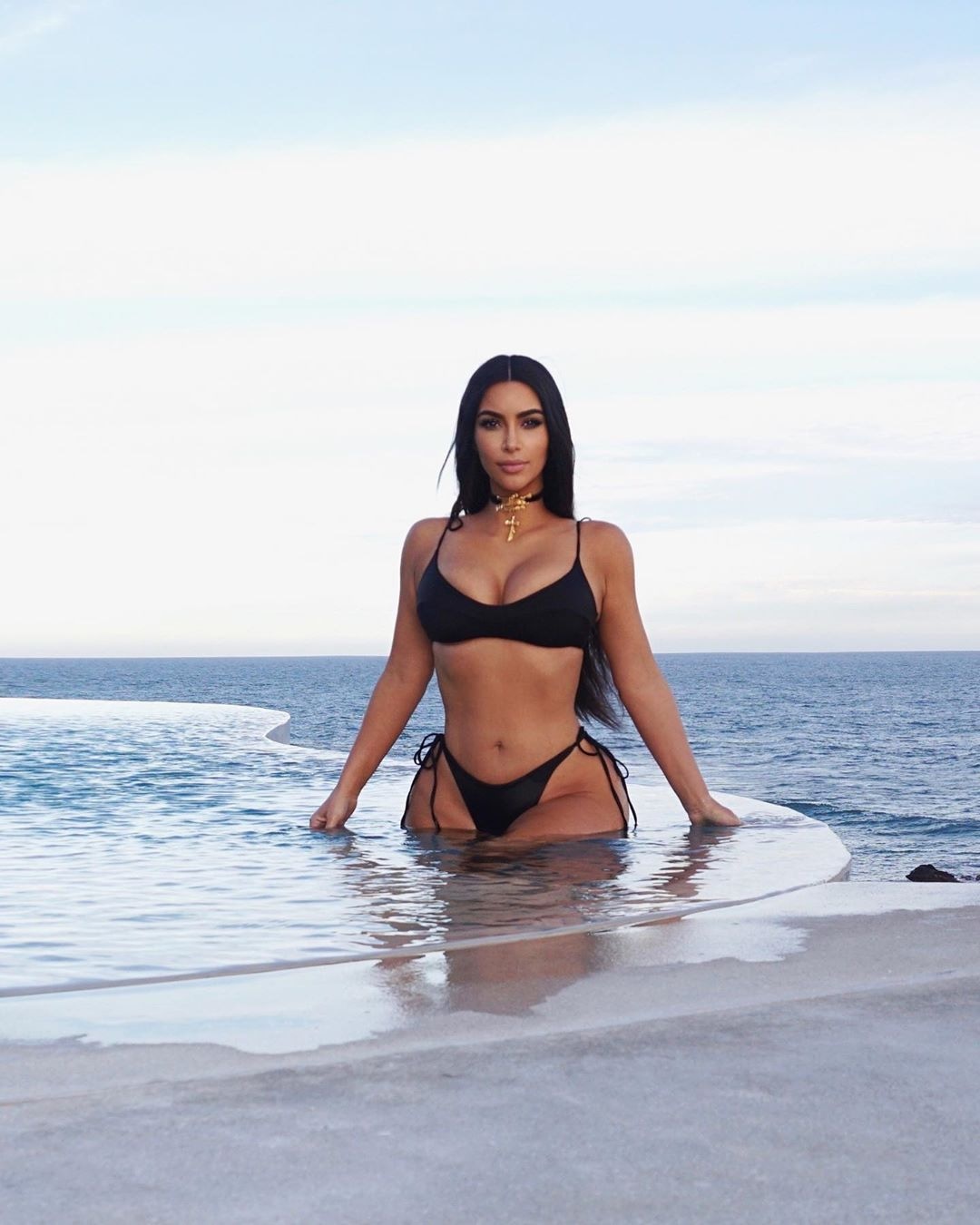 He landed himself in major controversies with his rage rants. Following the London Fashion Week debacle, the rapper made anti-Semic remarks. His comments got him briefly banned from social media, but brands like Balenciaga, Adidas, and Gap famously cut ties with the producer, ending his Yeezy collection. But it seems his ex-wife is unbothered. In a recent post, she is seen sporting both Adidas and Balenciaga.
ALSO READ: Julia Fox Claims to Have Distracted Kanye West From His Ex-Wife Kim Kardashian While They Were Dating
After brands sever ties with Kanye West, Kim Kardashian shows off her outfit from the Adidas and Balenciaga collection 
The mother of four was dressed to kill in her recent Instagram post. Adidas and Balenciaga collaborated recently and the 42-year-old was seen flaunting an outfit from their recent collaboration. She was wearing a silver turtle neck with striped sleeves and the brand logo on the chest. She paired it with black and white shorts from the Adidas x Balenciaga collection. Lastly, the signature thigh-high Balenciaga boots completed her look. The sporty look has attracted several eyeballs. But netizens cannot help but ponder if Kardashian was taking a subtle dig at her husband.
This is not the first time that Kardashian has worn these brands. She is often seen sporting Adidas or Balenciaga on her outings. Most recently, she modeled for Balenciaga and has since then exclusively worn the brand. 
Kanye West has not yet recovered from all the losses he suffered after the brands cut ties with him. In fact, his net worth has fallen, and he has dropped down the billionaire list. He is also embroiled in a lawsuit over making false claims about George Floyd's death. Reports about him not paying royalties to a producer are also making the rounds. 
ALSO READ: "Don't Kill.." Elon Musk Resurrects Kanye West's Twitter Handle Along With Many Other Controversial Personalities
Did you like Kim Kardashian's latest fashion statement?