Kanye West has been ruffling some feathers for a while now. His rants are not uncommon. In fact, the Donda rapper is known for his outspokenness and wild antics. He caused a controversy at the Paris Fashion Week with his White Lives Matter fashion line. It attracted loads of criticism from models to designers alike, but that didn't stop the rapper from continuing his antics.
At a later date, his anti-Semitic views and hate speech got the rapper banned from social media platforms like Instagram and Twitter. He became the butt of all jokes and Saturday Night Live decided to have in on the joke as well. 
ALSO READ: DL Hughely Comments on Ongoing Kanye West Controversies, Says He Would Have Been Treated Like Britney Spears if He Was a Woman
SNL poked fun at Kanye West in a spoof Skechers commercial
Ye's hate speech had not only cost him his account on social media platforms but also his partnership with big brands. Earlier this week, the producer was escorted out of the Skechers headquarters where he apparently turned up unannounced. The company even claimed that the songwriter was guilty of unauthorized filming. West was "removed" from the premise as a result of that.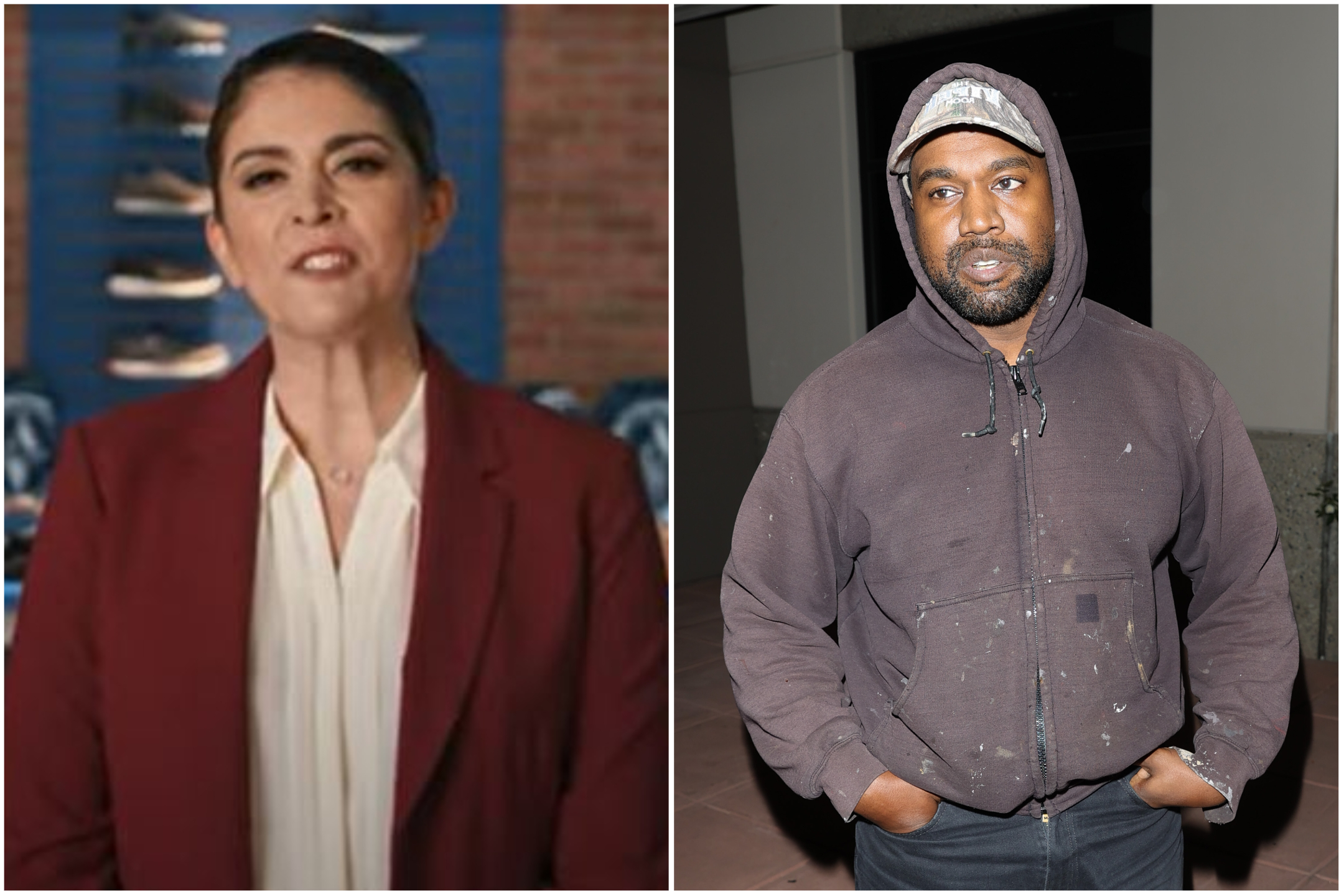 Skechers, later on, issued a statement claiming they condemn his behavior and hate speech and currently have no affiliation with the 45-year-old rapper. While this was an embarrassing moment for Kanye West, SNL decided to rub some salt into his wound. In a fake Skechers commercial, Cecily Strong, playing the brand's marketing director, Diane Cunningham expressed sternly the brand's "zero tolerance" for anti-Semitism.
Adding some more comedy to it, Bowen Yang further said, "That's why earlier this week Kanye West showed up at our corporate office, asking to work with us. We said 'no' and immediately escorted him out of the building."
The College Dropout rapper has reportedly lost over $2 billion after Adidas, Balenciaga, and Gap cut ties with him. His fans even started a GoFundMe campaign, which apparently failed to raise any money. Ye took to Facebook to moan about his losses over his tweet just after his account on Twitter was restored.
ALSO READ: With a "high cash burn rate" and Multiple Lost Deals, Can Kanye West Survive Despite Having Millions?
Have you watched the SNL episode that parodied Kanye's situation? What did you think about it?