Julia Garner is a chameleon. She constantly makes several changes to herself to embody her character. Consequently, all her roles are very different from her previous ones. She has amazing voice modulations and her accent is second to none, so her transformations look incredible. However, another thing remarkable about her transformations is her makeup and costumes, thanks to the production house.
When we talk about her roles, her character Ruth Langmore from the crime drama series Ozark stands out the most. To make the role memorable, Julia completely transformed herself around by making several changes. But was she wearing a wig?
Did Julia Garner go through a major transformation for Ozark?
Crime-drama series, Ozark first premiered on Netflix on 21 July 2017. Garner appeared as Ruth Langmore in this iconic series for which she went through several transformations and changes. The actress flawlessly portrayed her character. Moreover, she also won 2 Emmys for the role. Garner did not have to make many changes in her hairstyle as her character also has curly hair in the series. Thus, she did not wear a wig during Ozark.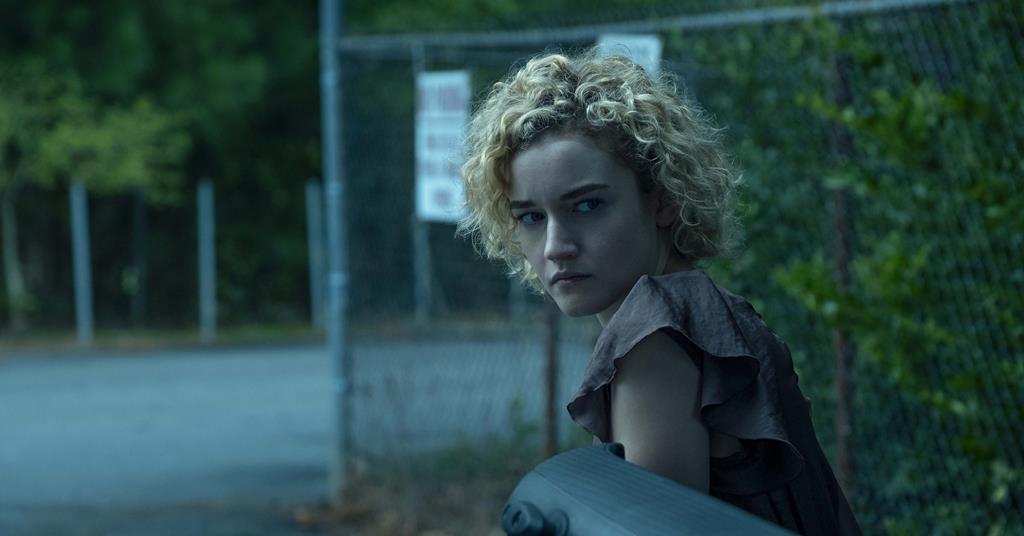 Previously, Garner revealed the first season of Ozark was very difficult for her. She confessed that in real life she is not as confident and tough as Ruth. However, like Ruth, Julia turned herself into a girl who is quick-witted, cash-hungry, and full of ambitions. Most transformations Julia brought were from within to do justice to her character.
ALSO READ: "That to me is the quintessential identity crisis": Julia Garner on How Ruth Langmore Developed as a Character on 'Ozark
When Julia transformed for her characters
Julia's character in Ozark had one of the most interesting character arcs. The show would not be the same without the youthfulness and freshness Ruth brings. Moreover, the accent queen, Garner, had to put on a southern accent for Ruth. Similarly, for her role in Inventing Anna, Garner again had to make a few transformations. She had to wear a wig the entire time and also donned prosthetic teeth for the gap in her teeth.
Currently, Garner is all set to appear as the lead in the upcoming film Apartment 7A. Surprisingly, the first look from the film shows the actress with shorter, dark hair and not her blonde curls. She is also set to star in the upcoming thriller film The Royal Hotel.
ALSO READ: "It was no brainer"- When Julia Garner Revealed How She Felt After Reading the Script of 'The Assistant'
Till these works reach us, be sure to check out Garner's Ozark and Inventing Anna only on Netflix.