Cobra Kai, the spinoff series of Karate Kid movies, is not just about the lives of Daniel LaRusso and Johnny Lawrence after their iconic fight 34 years ago. It also sees the struggle of power between the senseis of different dojos. John Kreese takes over 'Cobra Kai' from Johnny Lawrence in the series. Return of John makes Daniel jump in as a Miyagi Do sensei. Everything turns around when we see Terry Silver entering and taking over 'Cobra Kai' at the end of season 4. While the viewers are waiting for season 5 to stream, here's the first female sensei of the Cobra Kai series. Is it the end of male-dominated power and portrayal of strength?
Cobra Kai season 5 sees the first female sensei
While the official trailer and the photos of the upcoming season teased the fans about some mysteries, recently, we saw the official poster for the season. Now, just as the series is approaching its release day soon, here is another sizzling entry of a character. Cobra Kai sees the first female sensei named Kim- Da-Eun. Alicia Hannah-Kim is the actor who will portray the powerful character.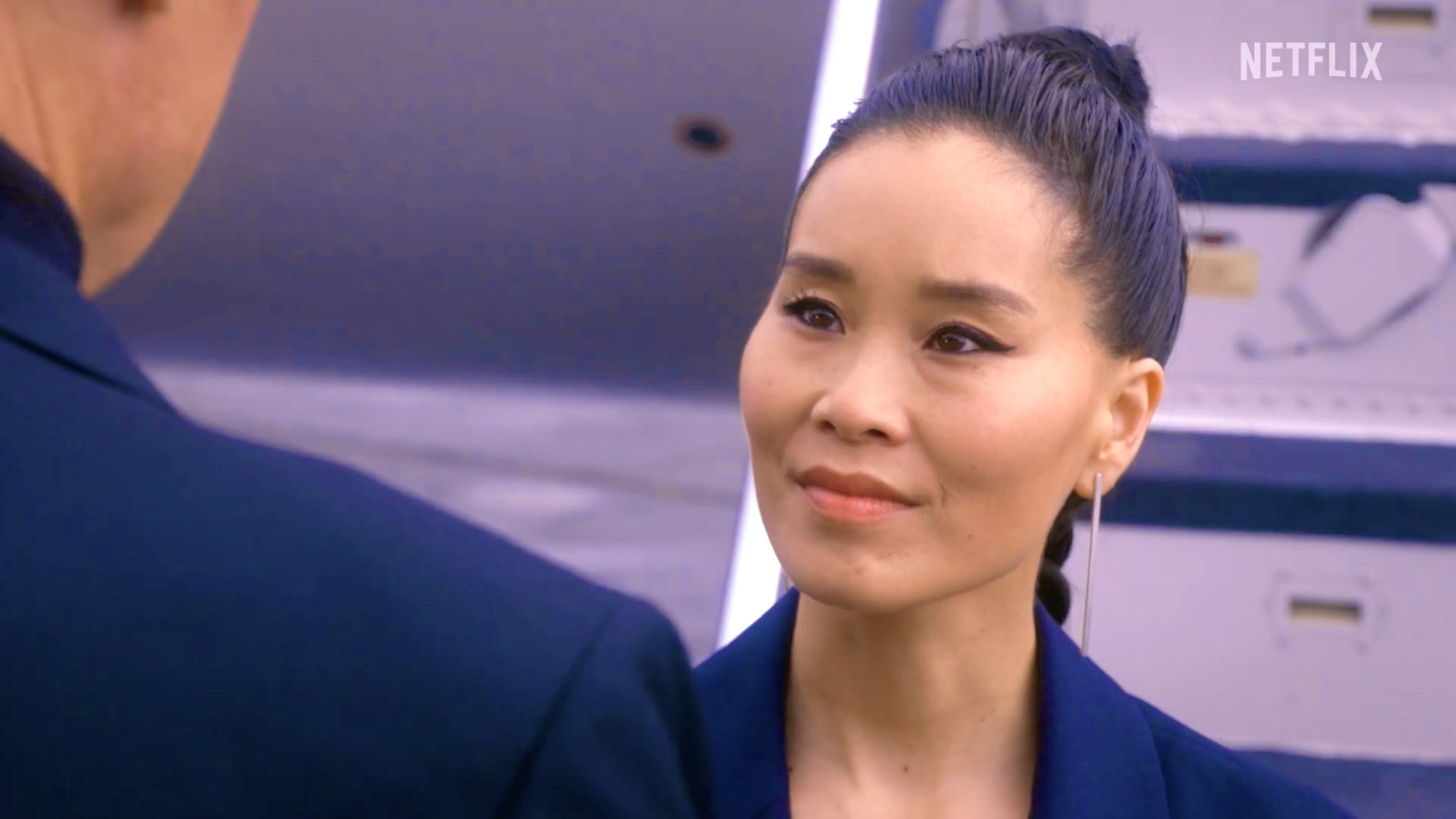 The previous season saw Terry planning to expand his empire and spread his 'No Mercy' policy across the Valley. This season, while many characters from the original movie will return this season, Kim Da-Eun has her own style of Karate, which makes her the first female sensei in the Karate Kid universe.
ALSO READ: The Only Instance Where Kreese Brutality Was Not Just Loved but Applauded by 'Cobra Kai' Fans
Alicia talks about her character and describes it "as being incredibly powerful, dangerous and mysterious." She also adds, "She has her own, very particular fighting style. Her physicality is different from everybody else in the universe." Netflix also shared an exclusive clip of her getting off the plane while interacting with Terry Silver. He offers Kim a position with money in his business, but this is what she has to say:
"I did not get on a plane for money," is the answer to Terry when he offers Kim to be a part of sharing the legacy. However, the clip reveals nothing else about what Kim would do. But we see there is a common ally between these two regarding 'Cobra Kai'. The actress reveals her character, Kim, is not someone who would be at the beck and call of anybody else. She also hints that everything we know about Cobra Kai will be totally changed.
ALSO READ: From Andrew Garfield's Appearance to an Unlikely Romantic Pairing, Here Are Some Astounding Theories for 'Cobra Kai' Season 5
According to her, this season 5, the viewers will feel emotional turmoil. The introduction to some elements will make everything exciting. While we are already having trouble keeping ourselves calm, this news has made us even more curious and excited about this season. Are you also excited to witness the new Way to Feast?