Henry Cavill, as we all know, is an incredible actor. Over the years, he has cemented himself in a position, not just as one of the greatest actors but also as one of the most beloved superheroes. Apart from his iconic roles in Superman and the mystery series Enola Holmes, Cavill is also known for his toned physique. But what if we tell you, Cavill is also a big-time gamer?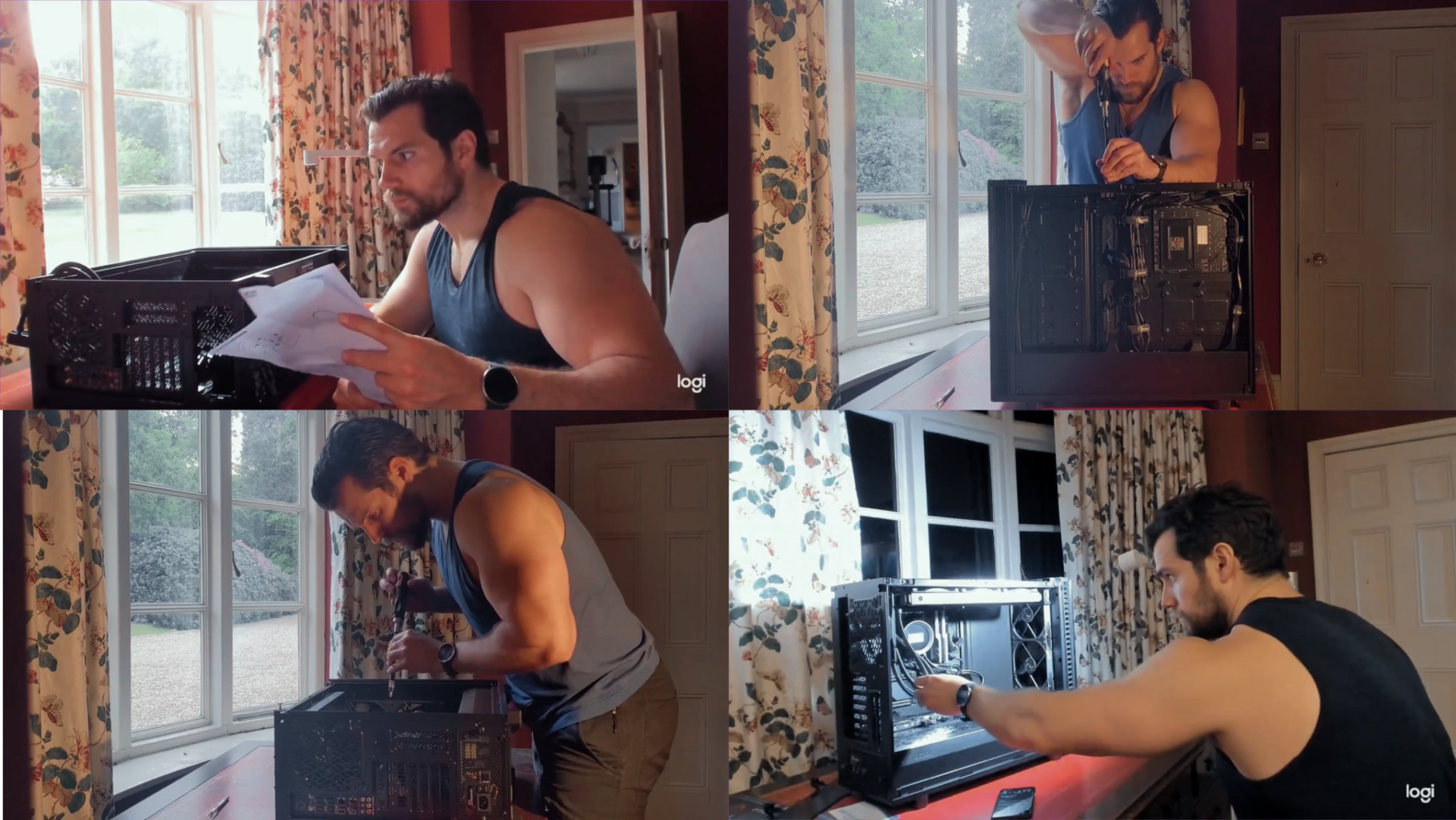 Well, in one of his interviews on The Rich Eisen Show, for Netflix's popular series The Witcher, Cavill spilled some interesting facts about himself. Usually, in his movies, we think of Cavill as a tough, muscular guy, but in reality, he is far from tough. Henry Cavill has interests similar to a normal, modern-day adult.
Henry Cavill and his love for gaming
As many of you may not know, Henry Cavill is an avid gamer. Not just that, Cavill is also a huge nerd when it comes to fantasy novels and video games. His fans adore his love for video games. They have always been eager to know more about his gaming interests and what his gaming setup looks like. For people who don't know, gaming setup plays a huge part in shaping up a person's gaming habit. During his interview, Eisen asked Cavill to reveal more about his gaming setup.
"I don't have a man cave. I have got a new house in London, and it's not huge, so my computer desk is in my very small living room, and it's just at the end. It's nothing," revealed Cavill.
The role Cavill nabbed because of his gaming knowledge
Surprisingly, Henry Cavill also landed his role as Geralt in The Witcher because of his knowledge of the character. Cavill was very well-informed about The Witcher universe book series and video game franchise alike. Creator of The Witcher Lauren Schmidt Hissrich knew he was a perfect choice right from the get-go. Apparently, Cavill knew more about The Witcher than Lauren herself. The showrunner revealed the same on her Twitter account.
This is important, and from my heart. I met Henry in April. Over the next four months, I met/reviewed hundreds of other potential leads, many of whom were amazing. But what I never forgot was Henry's deeply insightful understanding of Geralt's strength and brutality, and — https://t.co/HkibJwd8dD

— Lauren S. Hissrich (@LHissrich) September 6, 2018
— more importantly, his wit and vulnerability. Because as a fan of the franchise, Henry saw beyond the script pages. He saw the human connection that Geralt perpetually needs, even if he denies it, kicking and screaming at every turn. What I saw was Geralt's heart, in Henry.

— Lauren S. Hissrich (@LHissrich) September 6, 2018
Cavill also regularly updates his fans about his gaming interest on his official Instagram account.
ALSO READ: When Henry Cavill Revealed He Missed an Important Casting Call Because He Was 'playing Warcraft
We all love The Man of Steel, be it for his acting career or his fondness for gaming. Do you follow Cavill's gaming escapades? Do let us know in the comments below.