Ozark is one of the most appreciated dark shows on Netflix. The show has won several awards in different categories. This Emmy-winner show stars Jason Bateman, Laura Linney, Julia Garner, and others. Jason is one of the creators of the show. He pushed Laura to direct an episode as well. The Awards winner actor, Julia Garner, shares her views about whether she also sees herself in the director's chair or not.
The two times Emmy-winner Julia Garner has distinctive qualities that get her the roles that represent her in a unique frame. Currently, she's in the lead role in the Netflix Original show Inventing Anna, and will also appear in two upcoming movies, You Can't Win and Little Sparrow. The Ozark star Julia plays the character of Ruth in the show, which has won her a huge fandom. But what about the future of the actor?
Does Julia Garner see herself in the director's chair?
Ozark is a crime drama produced by the lead actor, Jason Bateman's production house. Therefore, Jason has actively taken part in the show's creation. He even encouraged and praised the co-star, Laura Linney, to sit in the director's chair and direct an episode. Recently, Julia Garner was also asked about her future as a director. While two of her co-stars have been there, can she picture herself behind the camera?
ALSO READ: Julia Garner Has Always Gotten Unconventional Roles Like 'Ozark' or 'Electrick Children', but Why Does the 5 Feet 4 Actress Land Nothing but Such Projects?
Well, Julia says that Jason and Laura have inspired her a lot. Working with them being her director was her dream. She reveals her perspective about direction. Julia says that she loves telling stories. "It would really scare me, but I don't know," and adds, "I feel like directing and acting are actually very similar. It's all storytelling, really."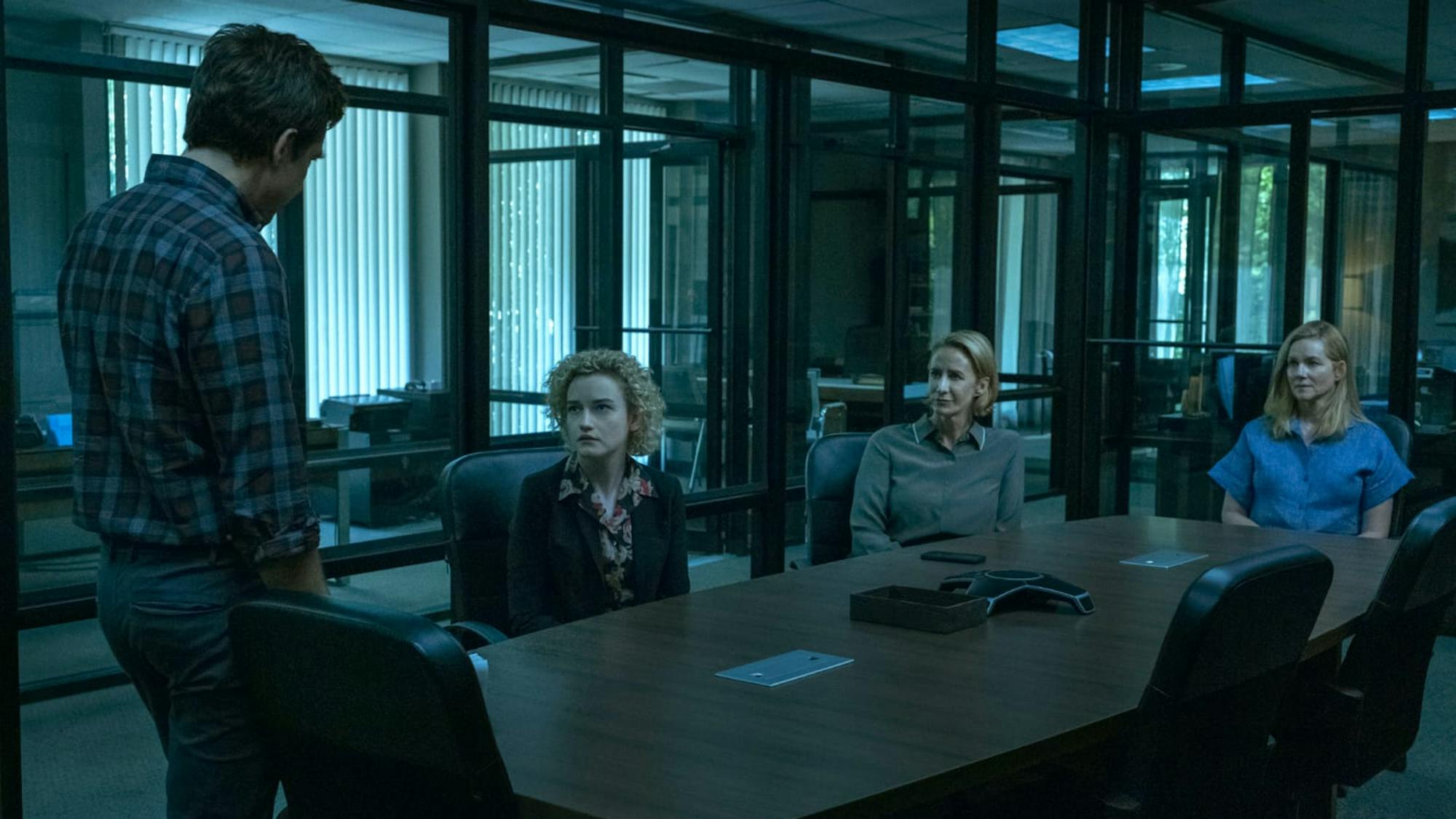 However, at the end of the show, her character, Ruth, died. But how she has created that character and portrayed her throughout the show is remarkable. She has her unique personal trait of bringing the character to life, which has benefited Julia. Ruth would never die in the eyes of the fans. After seeing the actor in front of the camera as uniquely talented as Julia, fans would also love to see her behind the camera. What do you think about it? Share your views with us in the comments.
ALSO READ: Julia Garner Bags Double Emmy Nominations, in League With Stars Like Sydney Sweeney, Bill Hader, Jerrod Carmichael, and Nicole Byer