Laura Linney already had several accolades under her belt when she bagged the Ozark role. She has three Academy Award nominations and six Emmy nominations, out of which she has won four. The 58-year-old is known for her roles in The Truman Show, Primal fear, Nocturnal Animals, and so many others. Her role in the Netflix Original, however, is epic and people love Wendy. Wendy is not the most liked character in the show, but Linney apparently found playing Wendy had its perks.
Laura Linney shared being Wendy had its perks
In a very recent interview with Seth Meyers, Laura opened up about her experience as Wendy Byrde. She spoke about several topics such as, how easy it was for her to be Wendy, the show's ending, her journey toward acting, and her love for football.
Seth asked her if it was sad for her to say goodbye to Wendy because she was so juicy. She replied, "She was so fun, oh she was just out there and badly behaved". Linney found the character "delicious" and even some perks in playing a baddie. "It gives you permission to slide all over the place, and just like ethically and emotionally, just be sort of chaos," the actress added.
ALSO READ: Laura Linney Was "forced into directing" Ozark by Jason Bateman and Patrick Markey With Her Manager Threatening to Fire Her if She Doesn't
Wendy's character arc in Ozark
On a show known for its character arcs, Wendy's was the most significant and drastic one. Her arc specifically has garnered special attention as people started to watch the show just because of her.
The show initially revolved around Marty Byrde's money laundering, and Wendy was a diligent partner. She busts her husband when she finds out that they're moving to Ozark from Chicago, for Marty's business. By the end of the last part, Wendy was a co-lead next to Marty, and her character was as important to the story as the story itself.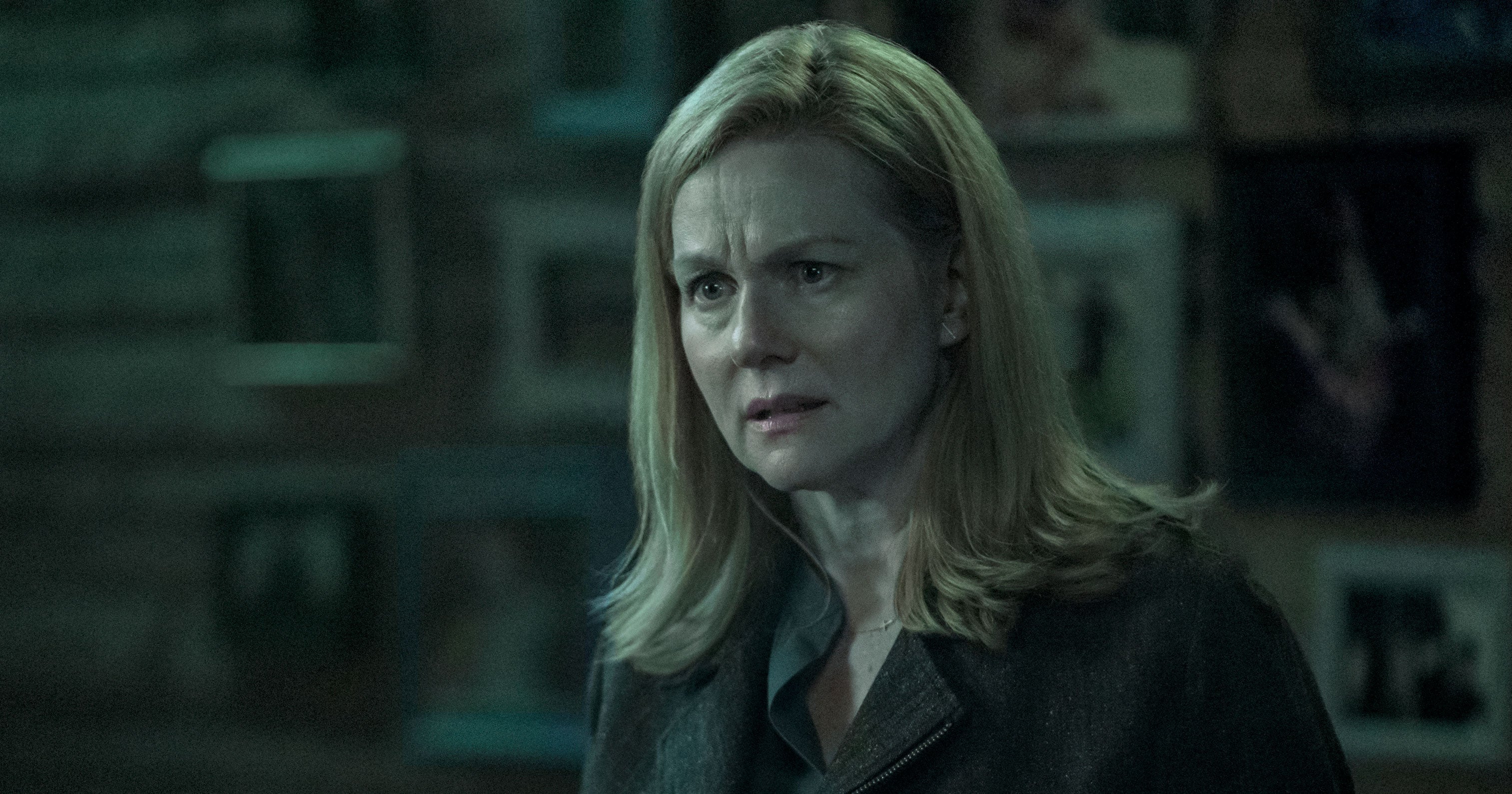 Her children's safety associated with Marty's then mildly risky business concerned Wendy initially. As the story escalated to murder scenes, it seemed to distress Wendy. But instead of growing into a recluse, Wendy slowly started being okay with it. She saw the pride in Marty's eyes when she successfully nailed the deal at the charity event pertaining to their cruise casino. She slowly went from opposing to supportive, to taking leads, to turning into a negative character, all without any of it seeming unbelievable.
Indeed, Wendy Byrde became a formidable character in Ozark.
All seasons of Ozark is streaming on Netflix.
ALSO READ: Ruth Langmore (Julia Garner) vs Wendy Byrde (Laura Linney): Who Do We Hate More in 'Ozark' and Why?