It is surprisingly pleasing to see the romance king, Ryan Gosling, expanding his versatility and trying to play new characters. The actor appeared as the king of rom-com in many films like The Notebook, Crazy, Stupid, Love, and many more. Then, in 2022, he appeared in an action-hero role in the Netflix Original film, The Gray Man. Now, in his upcoming movie named Barbie, he will appear as Ken the doll. This versatile actor chose his favorite action actor, and it is not Arnold Schwarzenegger.
Arnold Schwarzenegger has earned a warm place in the hearts of his fans. The actor, filmmaker, and producer was known as the Styrian Oak or Austrian Oak in the bodybuilding world, where he dwarfed his competition. Because of his physique, he could pull an amazing action hero. However, he couldn't impress Ryan Gosling as he chose Arnold's arch-enemy as his favorite action hero. Who is he?
ALSO READ: Ryan Gosling and The Russo Brothers Break Down the FX of 'The Gray Man'
Arnold Schwarzenegger couldn't impact Ryan Gosling in his growing years
When we are growing, what and who we see makes a great impact in creating our interests and character building. Most actors grow up just like us; watching films of various genres which impact our minds and choices. In the same way, Gosling always wanted to play an action role because Sylvester Stallone inspired him. It wasn't The Terminator actor but Sylvester Stallone who could impact Gosling.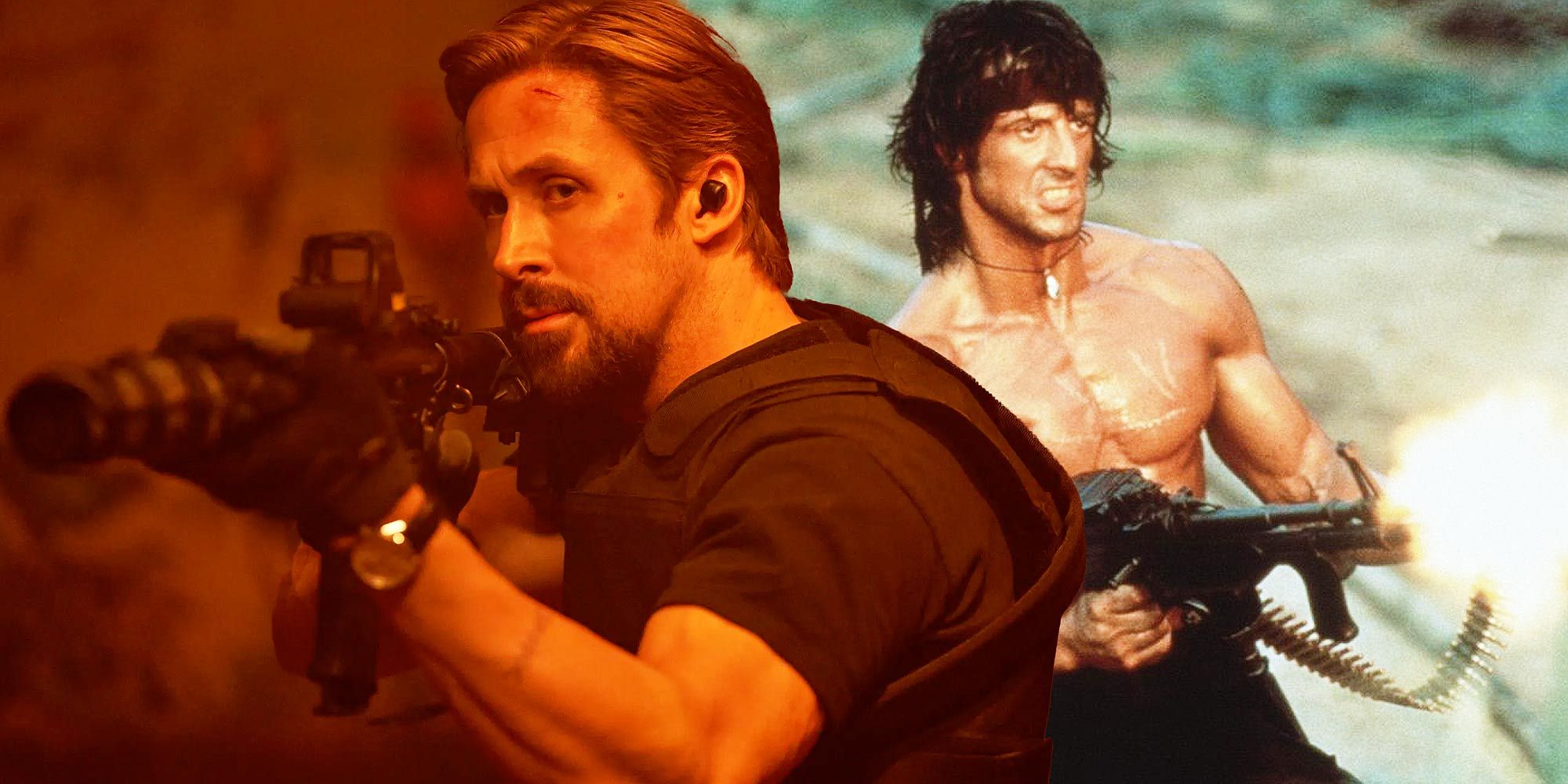 He loved Sylvester's action roles as he grew up watching him only. Gosling said it was not only the action roles, but Sylvester could always justify the character with his great acting skills as well. While praising his acting skills of Stallone, Gosling said, "So you got action, but you've got these, like, amazing characters at the center of it. It was just like, it was a beautiful marriage." The La La Land actor also revealed he missed those days when Sylvester Stallone used to top the charts with his films.
ALSO READ: "It's a little intimidating, you know. It's Ryan Gosling" – Remember When Chris Evans Spoke About How He Felt While Working With 'The Gray Man' Co-star?
The 80s and 90s kids must be able to understand the kind of culture and the kind of action films they used to make. They used to make films like Demolition Man, Cliffhanger, The Expendables, and many more back in the day. Those classic movies still have an impact on the hearts and souls of the millennium kids.
Which is your favorite action film? Have you watched The Gray Man on Netflix? Tell us about your favorite action characters in the comment box below.