Have you ever seen or been in a group where there is just one girl and all boys? Also, does this remind you of a very popular show on Netflix? If you have guessed Stranger Things, you are absolutely right. The show's fourth season was released recently with a huge star cast. Now, let us rewind further back, nearly to the first season of the show. Remember the time when Eleven was the only girl in a group of four teenage boys in the show? It was kind of a Mike, Will, Dustin, and Luke vs Eleven situation. And Millie Bobby Brown, who played Eleven, sometimes felt left out.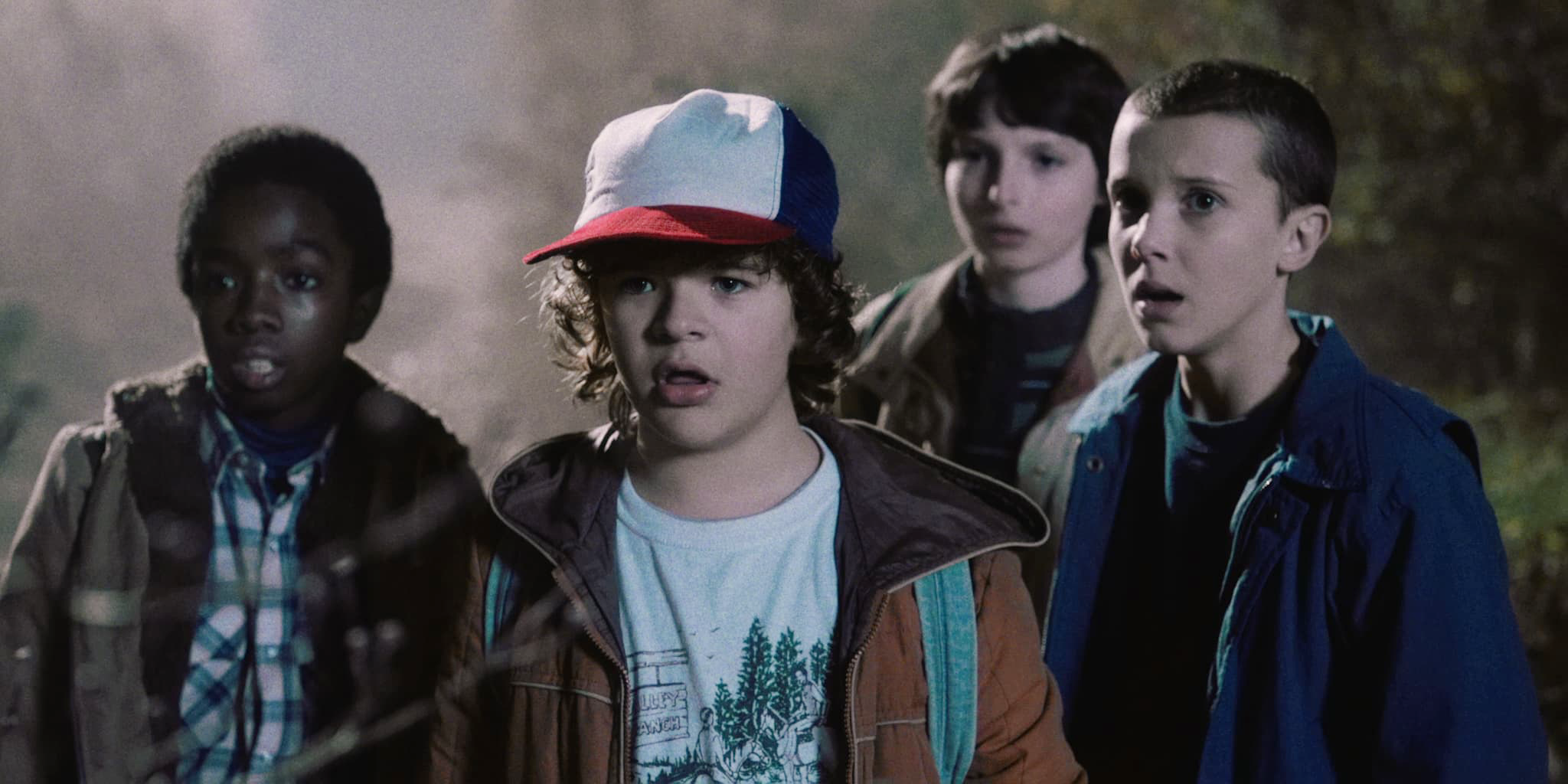 But then came the second season of the show, where the character of Max Mayfield was introduced. The character was played by Sadie Sink, who later on bonded with Millie, both on as well as off the screen. And Millie finally breathed a sigh of relief.
ALSO READ: When Millie Bobby Brown and Sadie Sink Proved That They Are More Than Co-Workers
Millie Bobby Brown was relieved with Sadie's entry on the show
Millie Bobby Brown was asked by the host of an old interview after the release of the first season of Stranger Things, what it was like for her to be the only girl in the group of boys. According to Brown, she had a tight relationship with the show's male leads. But she said that she had always desired a female cast member with whom to connect. The host of the show suggested that she should ask Duffer Brothers, to give her a break. Or whether she needs to do a separate season involving just herself, separated from the boys.
Millie said that she got to learn what it was like to shoot with four teenage boys during the first season, which was so much fun. They seemed so weird to her in the beginning, especially because she was a girl. "I was the only girl and I felt like it was definitely hard at some points to fit in and be with everyone," she added.
However, she accepted that she learned a lot. According to Millie, Eleven was always kind of an outsider in the guys' group. She said that when Sadie, the first girl apart from her, joined them, she was relieved. "It changed the whole dynamic," said Millie. Although Noah Schnapp is her best friend, it was nice to have a female friend beside her.
Do watch the "dynamic" of these two in Stranger Things. Tell us in the comments what your favorite moment between these two is.
ALSO READ: Millie Bobby Brown and Sadie Sink in a Period Drama Together? It Seems Too Good to Be True, but Something Everyone Desires