The hosts of Dancing With The Stars seem to have a problem with the legendary Will Smith. Apparently, King Richard actor had unconsciously interfered with their budding love, which made them part way. However, this is not as serious as it sounds. Tyra Banks has returned to the show to host it with Alfonso Ribeiro. And they receive immense love from the audience too. However, their love for each other could have taken a different turn if The Fresh Prince of Bel-Air star would not interfere.
Tyra Banks and Alfonso Ribeiro spoke about the next season while reminiscing on the brief relationship between Carlton and Jackie with The New York Post.
ALSO READ: "That's something I connect with" Michael B. Jordan Once Spoke on Will Smith's Career Choices
Will Smith crushed a budding love story
Carlton Banks performed well on The Fresh Prince of Bel-Air and had one or two love interests every season. Over the course of six seasons, his cousin Will Smith had a long list of partners, including one or two long-term romances. When Tyra Banks, one of the show's most renowned guest stars, appeared as Jackie in Season 4, it looked as if things could change for Alfonso Ribeiro.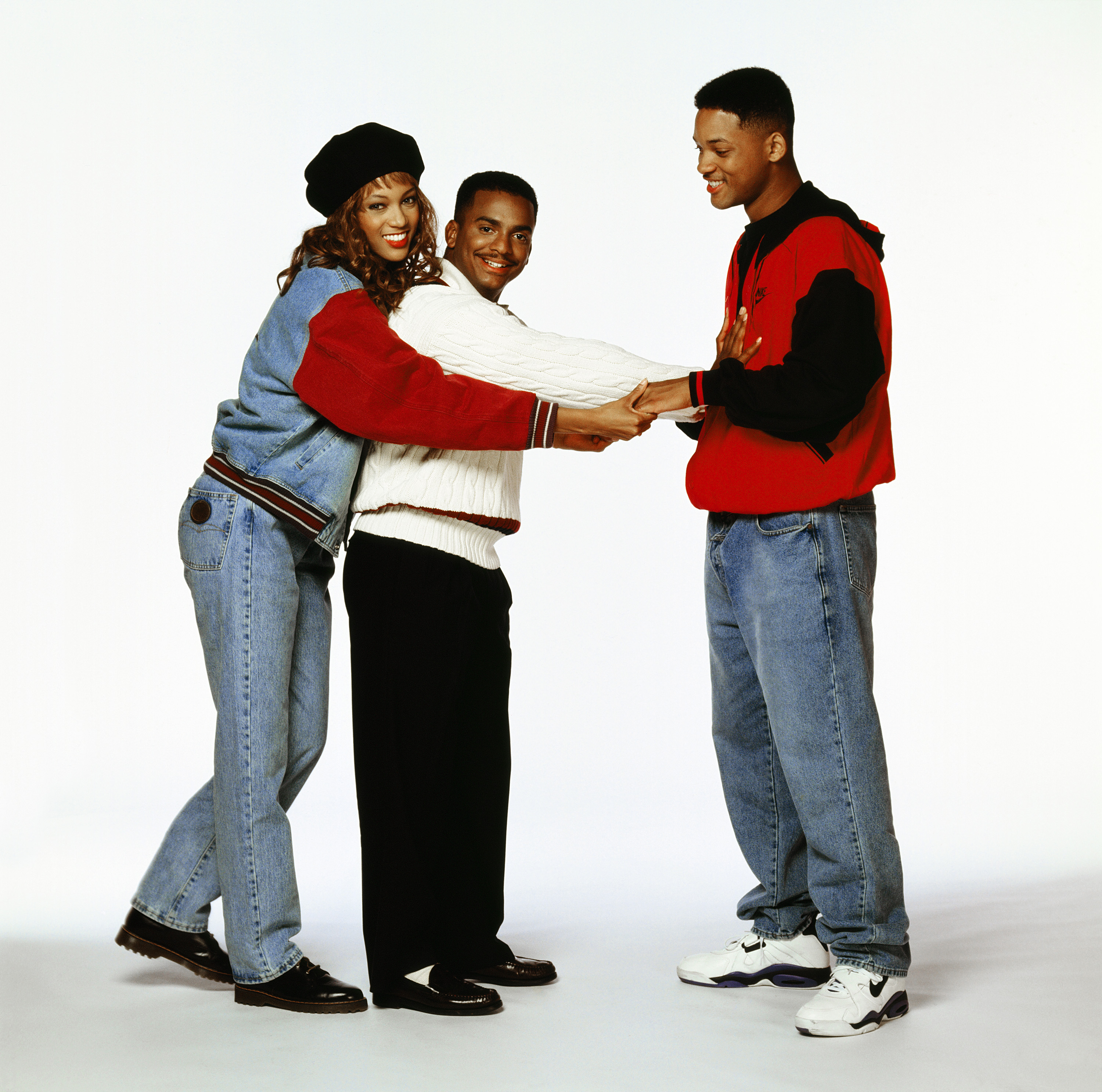 Sadly, their plans fell through when it turned out that she was Will's childhood pal. The Fresh Prince alumni remembered their co-character star's ending their on-screen relationship years after the series came to an end. The hosts talked about how they were into each other but could not recognize the spark.
ALSO READ: Most Popular Will Smith Catchphrase Isn't "get my wife's name…" but THIS
They played each other's love interest for a very short period of time, but they knew they had the spark. There is a scene of them dancing together, interrupted by Will Smith in the show. Remembering it, Alfonso says, "And the short guy gets dissed again. And it broke my heart a little bit."
After knowing this, Tyra asked him whose heart was actually broken, Alfonso's or Carlton's. To which the star replies, "both." There is a follow-up video to this conversation.
As they get ready to co-host the forthcoming Dancing with the Stars season, the former co-stars have reunited but not romantically. The two performers haven't been seen together on TV since The Fresh Prince Season 4, which is hard to comprehend.