While watching the trailer of Cobra Kai season 5, when Terry Silver says, "You're playing with the fire, Danny boy," it instantly took us to 1989. When we witnessed the crookedness of John Kreese in the show again, all fans were secretly waiting for the duo to come back together. When Thomas Ian Griffith as Terry Silver came back to the Karate Kid universe, along with the fans, he also couldn't believe that this was all really happening.
In The Karate Kid 3, he portrayed the shady character of Terry Silver. He might be the most charming villain of the Karate Kid series. When Daniel LaRusso won the All-Velly Tournament and defeated Kreese's #1 student, Johnny Lawrence, he loses all his students. Terry helps Kreese to take revenge while exploiting Daniel's innocence. Therefore, naturally, when he returned to the show, he felt nostalgic, excited, and couldn't believe he was a part of the spinoff.
The return of the charming villain to the Karate kid universe and Cobra Kai
It might surprise you to know that since The Karate Kid movie, Ralph Macchio and Thomas Griffith's paths never crossed. Griffith recently shared this with the fans and said when he came back to the universe, he couldn't believe that it was all happening again.
If you remember, there is one time when Terry Silver and Danial LaRusso face each other in the mart. The heat of the moment, the fire in Daniel's eyes, and the villainous look on Silver's face were vividly visible. Thomas opens up about this real-life face-off with Ralph. When Thomas came to the sets of the show, he met Ralph and they stood with each other. "Is this happening? Are we going back to this?" they both wondered.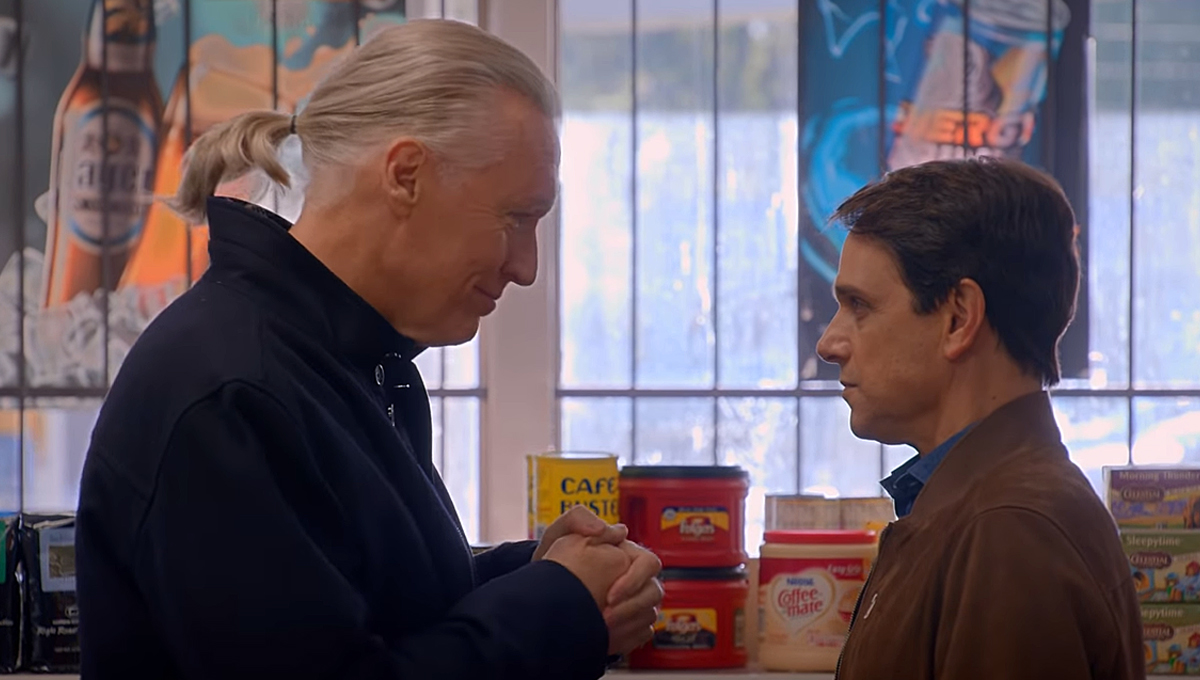 Thomas furthermore talks about how the creators of the show brought out the depth of his character. The archetypal, over-the-top villain who was funny and humorous, wouldn't have worked in today's era. In the show, the viewers, along with Thomas, understand more about his character. Cobra Kai has exposed the psyche of Terry Silver and made it subtly.
ALSO READ: "One hug doesn't fix everything": Tanner Buchanan on the Future of Robbie in 'Cobra Kai' Season 5
Therefore, his character is very effective, and it triggers the minds of the viewers. Even though he is a villain in the story, his style of executing the character and being able to cast an impression on the viewers makes it so much fascinating. have you watched him in the movie yet? You can watch it here before the fifth season streams. Tell us if you think Thomas Ian Griffith has brought out the true essence of the character.
ALSO READ: It's the End of Male Dominance, Alicia Hannah- Kim Marks the Introduction of the First Female Sensei in 'Cobra Kai' Season 5