Remember the famous "You can't see me" GIF, also known as the John Cena meme? The most famous phrase of the wrestler that he uses as a taunt to insinuate that his opponents in wrestling cannot predict his actions and moves. He typically says, "You can't see me" in a fun way. Well, it is high time for veteran actor Arnold Schwarzenegger to use this.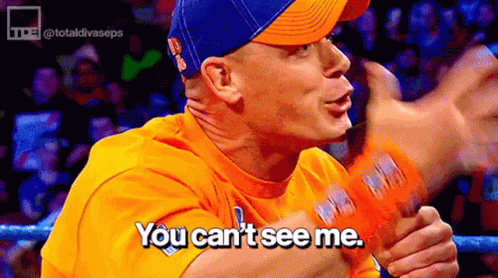 Arnold Schwarzenegger is Erased. You might be familiar with the film Eraser he starred in the year 1996. This action-adventure turned out to be a blockbuster like Schwarzenegger's other films, and people still remember him for the iconic role of Marshal he played in this film. The problem is that the name of this star is actually erased from some of his major films.
ALSO READ: Arnold Schwarzenegger's per Word Pay for 'Terminator 2' Will Blow Your Mind
Why is the name of Arnold Schwarzenegger erased?
Well, it is quite shocking that the film that made the star famous and vice versa does not show his name on the cast list aka The Terminator. Most importantly, it has not happened with just one or two films of the billionaire but so many major ones. The important ones are The Terminator, Predator, Twins, and Commando.
Arnold Schwarzenegger is being Erased. #wheresarnold pic.twitter.com/v5zWAAibY3

— Zee Threepio (@ThreepioZee) November 27, 2022
This is not the first time the actor's name has been removed from somewhere. This incident takes us back to the time when Schwarzenegger himself requested that the authorities of his birthplace in Graz, Austria, remove his name from the football stadium in the city.
According to The Guardian, immediately after that, his name was also removed from the city's website. All of this happened in the year 2005.
However, this was done at his request, and it feels odd when Google does it without any request from him.
@UniWatch For a few years in Graz, Austria, the new soccer stadium was named after Arnold Schwarzenegger. In 2005 Schwarzenegger did not stop the execution of Tookie Williams. Then there was an effort to rename the stadium. Schwarzenegger then told the city to remove his name. pic.twitter.com/PkwoMU43kQ

— Texas Trev (@texastrevor) February 23, 2022
After requests for his name to be removed from the stadium grew in Graz, which brands itself as the "City of Human Rights," Mr. Schwarzenegger decided to take preventative action.
However, now that glitch has been resolved and you can see Schwarzenegger in every cast list except that of Predator. Maybe the reason behind that is that the star does not want to be called one!
ALSO READ: Did You Know Arnold Schwarzenegger Didn't Want to Be the Terminator nor Was He the First Choice for the Role?
What do you think about the glitch? Do you think it was intentional? Share your theories with us in the comment section below.