Zombie movies and shows have always been something that we enjoy. While there is an abundance of stories on the theme of a zombie apocalypse, there are only a few that seem to be original and worth the watch. Netflix recently gave us one of the rather enjoyable and fresh stories from the genre with All of Us Are Dead. But people have one question at the back of their minds: Is All of Us Are Dead a sequel to Train to Busan?
Of all the movies from the zombie genre, Train to Busan is undoubtedly the most unforgettable one. We can say the Korean movie is the pioneer of the trope in movies. Hence, it makes sense to draw similarities between it and All of Us Are Dead. If you are someone who is wondering if there is a connection between the show and the movie, you have landed at just the right place!
Is 'All of Us Are Dead' a sequel to 'Train to Busan'?
Well, first things first, we need to clear the doubt around All of Us Are Dead being a sequel to Train to Busan. The former is a Netflix Original series and differs completely from the latter, which is a movie released back in 2016. No doubt Train to Busan was, and still is, one of the greatest zombie movies. However, there is no connection between it and All of Us Are Dead.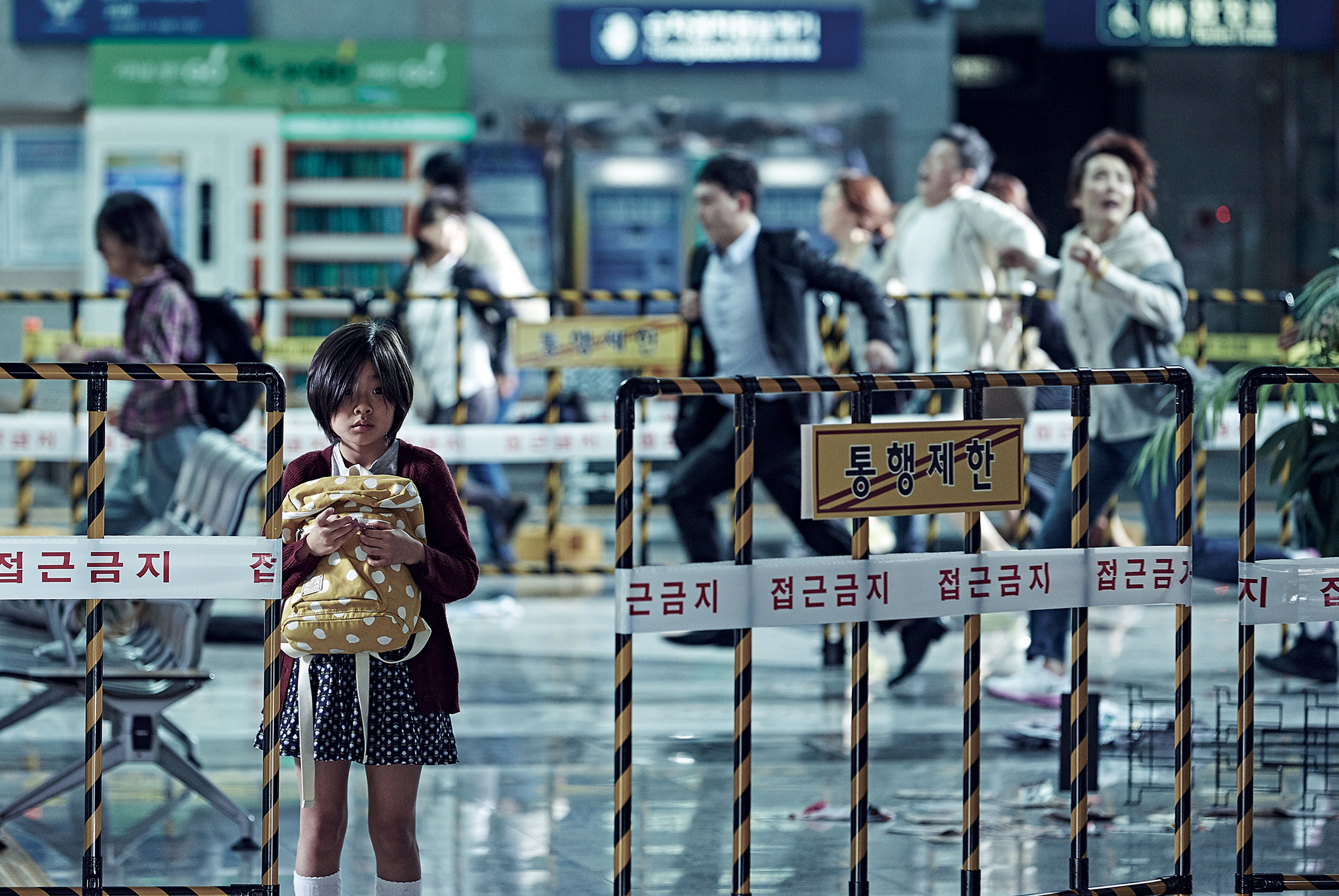 However, there are a few similarities that we can notice in both these apocalyptic stories. Let us have a look at a few of these similarities between All of Us Are Dead and Train to Busan.
ALSO READ: All of Us Are Dead Achieves a 100% Perfect Score on Rotten Tomatoes
Similarities between both these zombie movies
The same grand scale, with even frightening zombies
Just like any other zombie movie, and especially Train to Busan, All of Us Are Dead has pretty high stakes. We are talking about the lives of high school students at stake, and upon all of it is the looming threat of zombies attacking them. The work production has done on these brain-eating monsters is noteworthy.
The zombies in this Netflix Original are sensitive to sounds, which take nothing away from their brutality and agility. You will feel they are even scarier than the zombies from Train to Busan.
The presence of young love in both the stories
Another thing that we see in both the movie and the series is teenage love. We have teenagers never losing their hope in each other, and promising to stay by each other's side no matter what happens.
Villains other than zombies in both Train to Busan and All of Us Are Dead
Another aspect that makes us believe All of Us Are Dead is a sequel to Train to Busan is villains other than zombies in the story. In the movie, we saw a man in power sacrificing people to save himself from the zombies. We see a similar thing happening in the Netflix series when Na Yeon killed one of her classmates to save herself.
The emotions are shown in both the stories
Sure, both Train to Busan and All of Us Are Dead are primarily horror tales, but they have a fair share of deep emotional scenes. The scenes that make us believe in humanity, which appear to be a ray of hope amidst the horrific things going around in the story.
What other similarities can you find between both these stories?