The world of cinema is indeed far larger and more intricate than we expect it to be. It is no less than a world of its own, and thus, it serves as the means of forming beautiful and interesting relationships among people of talent. While there are several people who are known for their bonds with their co-workers, there are very few as intriguing as the actor-director duo of Cillian Murphy and Christopher Nolan. Well, it really makes us think about the probable reason for this partnership. Luckily, we now have an answer.
Christopher Nolan and Cillian Murphy go way back. And once again, the formidable duo is returning for yet another movie. Following his casting as J. Robert Oppenheimer in Nolan's upcoming project, Murphy revealed the reason he prefers to work with the acclaimed director. And it is indeed a rather interesting one. So, with no further ado, let us dive right into it.
Cillian Murphy says Nolan is a director who is "making interesting work on a massive scale"
Ahead of the release of the last and final season of BBC's critically acclaimed show Peaky Blinders, Cillian sat down for a conversation with The Guardian. While talking about his role as Tommy Shelby on the show, Murphy also talked about the relationship he has with director Christopher Nolan. He revealed how he "will always turn up" for the Tenet director.
The Irish actor even said that the size of the role never even matters when it comes to working with Nolan. He has immense love and respect for the British-American filmmaker. Murphy praised Nolan's approach to his work as well. Here is what he said about the director:
"I'll always turn up for Chris, whatever the size of the part. Chris will call me up and I'm there. Isn't it wonderful that filmmakers are still making challenging, demanding films within the studio system, shot on film rather than Imax? I think he's flying the flag. Him, Paul Thomas Anderson and Quentin Tarantino, are fantastic filmmakers making interesting work on a massive scale."
ALSO READ: Cillian Murphy Opens Up About the Wardrobe of Peaky Blinders, Says, "It's Not Really My Style, to Be Honest."
Cillian Murphy's previous projects with Christopher Nolan and the upcoming movie Oppenheimer
The duo has previously worked together on multiple projects, including the fabled The Dark Knight trilogy, where Murphy played the role of Dr. Jonathan Crane. He initially screen-tested for the role of Batman but was later cast as Scarecrow. Other than that, they have also worked together on films like Inception and Dunkirk.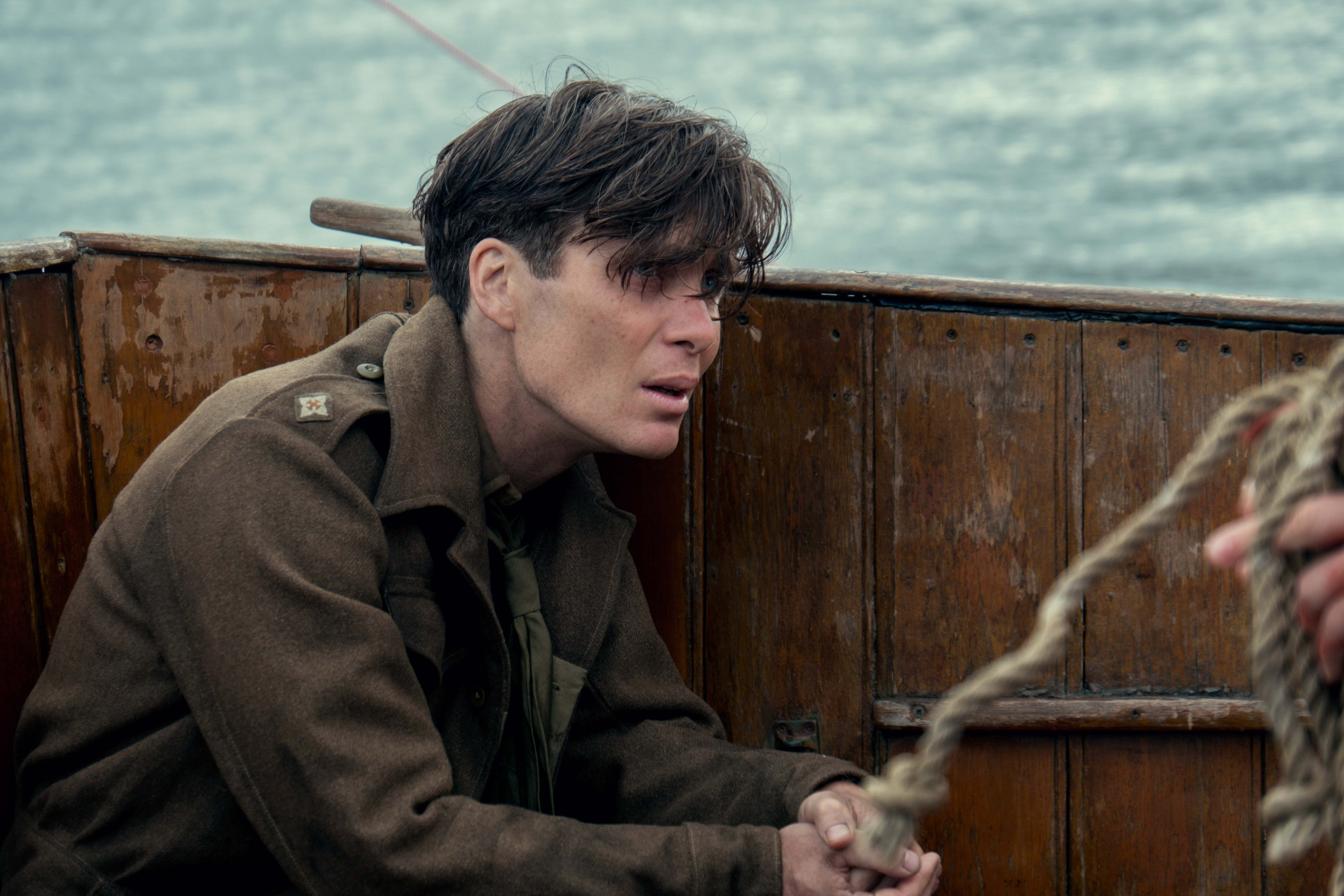 In all the above movies, Cillian starred as a supporting character. However, that changes when we talk about Nolan's upcoming project, which is Oppenheimer, the biopic. Murphy will play the role of theoretical physicist, J. Robert Oppenheimer, "father of the atomic bomb." Alongside him, we will also see more amazing names including Florence Pugh, Matt Damon, Emily Blunt, and Robert Downey Jr. The Irish actor even missed Peaky Blinders season 6 premiere recently due to a shooting schedule for the Nolan film. Needless to say, we are excited to see Murphy back on the big screen in a Nolan flick.
Tell us which your favorite Nolan movie starring Cillian Murphy is in the comments below.