With another baby on the way, Ryan Reynolds and Blake Lively are now the experts in baby food items. While Ryan also cooks at his home, he would know how to mix and match the ingredients. Well, here is the proof of the Deadpool actor mixing some of the baby foods and making a cocktail.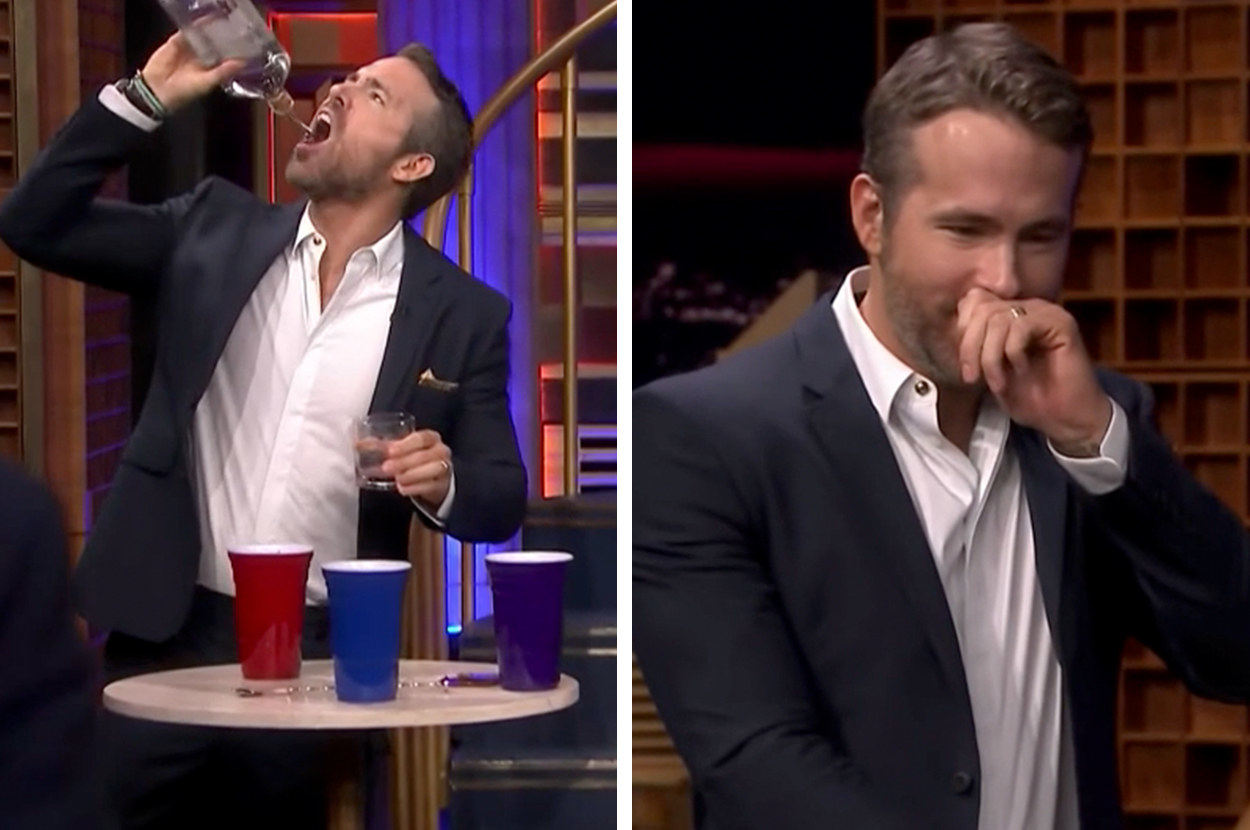 It is always great fun to watch Jimmy Fallon making the actors play exciting games. When Ryan once came to The Tonight Show Starring Jimmy Fallon, the actor and the host created a lively aura while playing an exciting game. Let's find out more about the game and the cocktail that the Red Notice star created.
ALSO READ: 'Deadpool' Actor Ryan Reynolds and American Hero Michael Phelps Share a Surprising Commonality and It Shows the Upsetting Downside of Fame
Ryan Reynolds creates cocktails from some baby foods
The American-Canadian actor is not only famous for his acting skills but also for his sense of humor. Whenever we see Reynolds in an interview, he never fails to make us laugh. This time also he did the same. Look at this video to witness the actor making a cocktail while commenting using his sense of humor.
As you saw in the video, Jimmy Fallon made the MCU star play Drinko. He had to drop discs into random cups filled with different things like blood, bacon, egg and cheese, and many more. In whatever cup the discs are dropped in the end, they had to combine those ingredients and make a cocktail of it. Now, the first turn was of the Green Lantern star. He dropped the discs, and they went into the Twinkies. The second one went into the grape soda. Fortunately, as said Jimmy, this is one of the nice combinations.
When Jimmy was mixing these ingredients together in a cup, the actor said, "That's 90% of my child's diet," and made everyone laugh. Now, these two ingredients are met with the perfect shot of gin. Do you want to know what they called this drink? They named this newly made drink, "The Ruth Bader Gins-burg".
Ryan tries out the newly made cocktail, and immediately regrets it. He goes to say, "I would rather drink spinal fluid than drink that."
ALSO READ: "He's a late-night talk-show Sl*t": When Ryan Reynolds Outed 'The Office' Actor in Front of Jimmy Fallon
How do you think the cocktail tasted? What would you have named this cocktail? Tell us your creative ideas in the comment box.
Meanwhile, check out more Jimmy Fallon interviews here.