Henry Cavill is the face of DCEU. Since his debut as Clark Kent in The Man of Steel in 2013, it is safe to say that there is no actor who can play the role of Superman better than Cavill. It is as if the part was made for him. However, now The Witcher actor has also shown interest in being a part of the Marvel Cinematic Universe. There are several roles Cavill would be a perfect fit for. But, the Man of Steel has expressed his desire to play the role of one of the famous superheroes of MCU.
Which Marvel character does Henry Cavill want to play?
Rumors about Cavill stepping foot in the MCU to play Marvel's version of Superman, Hyperion, have been floating around. Amidst all those rumors, in an interview, Cavill was asked to name a Marvel character he would like to play if he got a chance, apart from Hyperion. The Enola Holmes actor admitted his interest in playing Captain Britain and stated how playing a modernized version of Captain Britain would be cool. He envisions something similar to Chris Evans' Captain America, and what is more? The character is British.
"There's something fun about that, and I do love being British," shared Cavill.
Consequently, digital artist Savage Comics posted a digital art on his Instagram, portraying Cavill as Captain Britain, giving us a glimpse of The Witcher actor in this role.
ALSO READ: Watch: When Henry Cavill AKA Superman Cheered for DCEU Against Marvel, a Studio He Is Rumored to Have Signed For Now
Who is Captain Britain?
Captain Britain or Brian Braddock is the British equivalent of the famous Marvel superhero Captain America and the champion of the British Isles and its people. Debuting in 1976, Braddock received incredible powers from the sorcerer Merlyn and his daughter Roma. He eventually became a member of the X-Men team.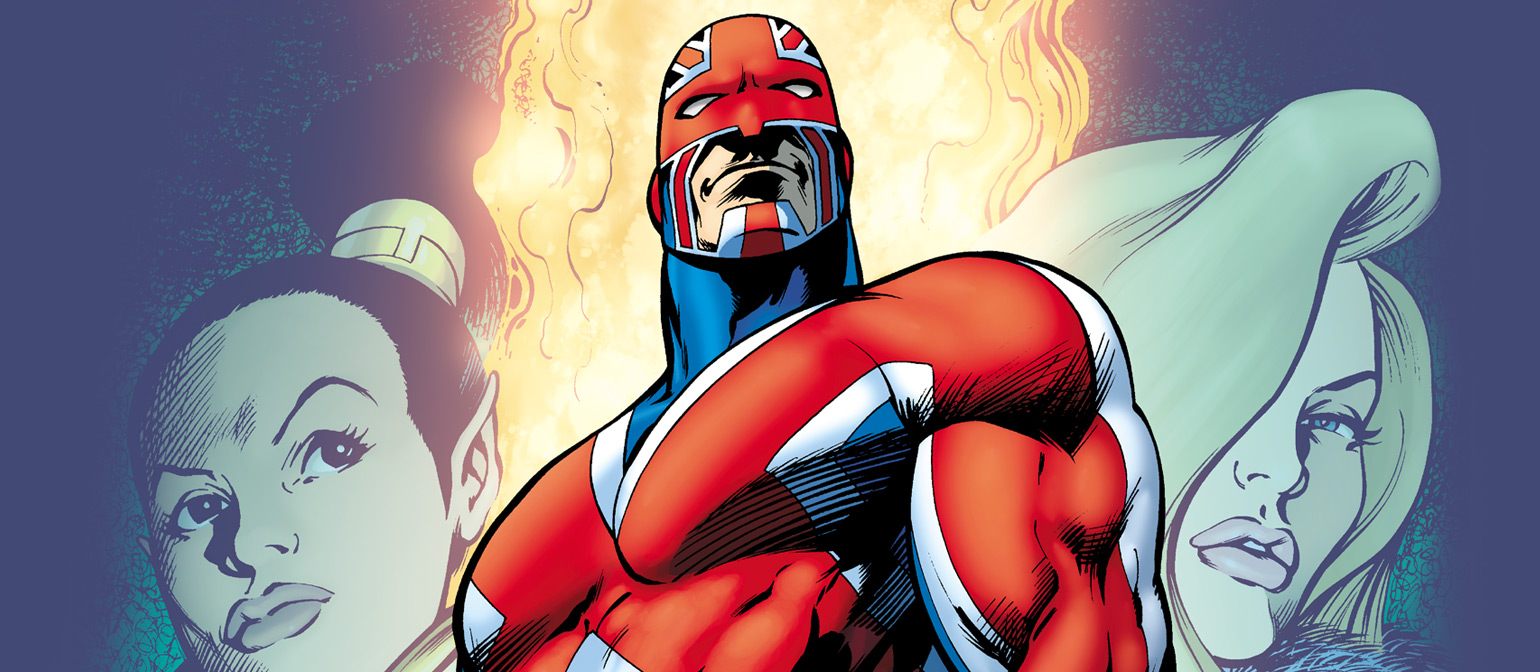 As of now, Marvel is yet to introduce Captain Britain to MCU. However, the Instagram post above emphasizes how Cavill would be the perfect choice for this Marvel superhero. Furthermore, the chances of Captain Britain soon entering the MCU are high as a character closely related to him from the comics made their debut. Kit Harington's Dane Whitman or Black Knight recently appeared in Marvel's recent film Eternals. Hence, it indeed is possible that Captain Britain could be next.
For now, there is no confirmation from either side. Meanwhile, Cavill is also busy filming the fantasy series The Witcher and is all set to star in Enola Holmes 2.
Do you think Cavill is a perfect fit for Captain Britain? Let us know in the comments.