Manifesting your deepest desires until you get them is sometimes the best way to achieve your goals. This implies not only to the common populace but also to household celebrities like Ryan Reynolds, Henry Cavill, and even The Winchesters star Jensen Ackles. While both the Merc with the Mouth and Geralt of Rivia aggressively pushed and marketed the roles to get to the place they are at today, the 44-year-old American actor too is vocal about his long-held dream.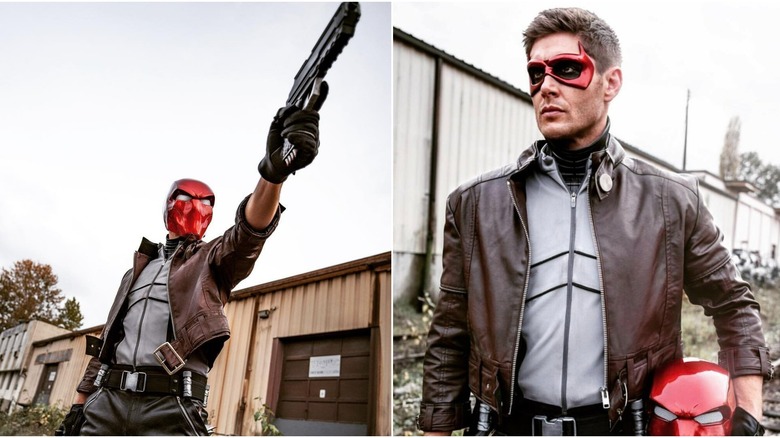 Although not addressed much, Ackles had made it pretty obvious that sometime in the future he would want to play DC's gun-toting antihero- Red Hood. For those who are not aware, Jason Todd (or Red Hood) is a Batman character with a rather dark origin story than DC's usual standards.
Seemingly, Joker killed the once ardent wannabe fighter alongside the Dark Knight and dumped him in an explosive warehouse. He, however, came back to life in DC's infamous narrative shortcut style and emerges as the antihero we now know as Red Hood.
So, is 2022 the year when Jensen's superhero dream come to reality? Let us find it out!
Will The Winchesters star Jensen Ackles cast himself as DC's antihero, Red Hood, in the near future?
Well, as much as the actor has been vocal about it, we do not have any official news. Although he did voice the antihero in the 2010 animated movie Batman: Under The Red Hood, we know nothing about its live-action adaption as of now.
However, the actor hastened his desire to play the role in his 2018 Instagram post where he could be seen in the cool Red Hood attire, and it sure has attracted a lot of attention to him. The post has garnered over 1 million likes and a plethora of comments suggesting that fans are more than eager to actually see him in action.
Furthermore, in an early 2022 interview with the "Inside of You" podcast, Ackles suggested he is creating a secret project DCEU. But he said nothing beyond that because the American "didn't want to jinx it." Some sources have speculated that this could mean his Red Hood manifestation has finally become fruitful.
ALSO READ: "Depends on who's playing Superman"- Is Henry Cavill in Dwayne Johnson's Vision of 'Black Adam' vs Superman?
However, how much of it is true remains to be seen. Do you want The Winchester actor to play DC's darkest antihero? Let us know in the comments below.