One of the topmost hit songs of the year 2022 will be "Billie Eilish" by Armani White. This song created a buzz all over the world and became a sensation just a few days after its release. White has been on the rise for almost seven years, and this year marks his breakout performance. But did you know that this song samples yet another popular song from 2002? What was the song about, and who was the artist?

What inspired the 'Billie Eilish singer?
The widely popular song "Billie Eilish" is actually sampled from an old song from the early 2000s by the famous American rapper N.O.R.E. Victor James Santiago Jr., popularly known as N.O.R.E., released a hit song called 'Nothin' in his third studio album. The album was titled 'God's favorite'. White is extremely grateful to N.O.R.E. for being the inspiration for the song that catapulted his career. Moreover, the best part is that N.O.R.E. himself is one of the album's numerous admirers. For Armani, this is his biggest "stamp of approval."
This is an open fact that White religiously admires N.O.R.E. and his music. Not just that, he calls him a "cool uncle". According to Deltaplex News, Armani has claimed that he grew up on the beats of 'Nothin'. Besides, it was one of the best things that happened to the 26-year-old rapper, when his idol embraced him.
And, kudos to N.O.R.E. for praising Armani like anything. The legendary rapper, not only appreciated White and his good work, but he said that he absolutely loved the song. White said that he had to actually pinch himself to make sure that his idol really said that. Not just that, on October 4, N.O.R.E. joined him on stage at the BET Hip Hop Awards 2022 when he performed the song 'Billie Eilish.'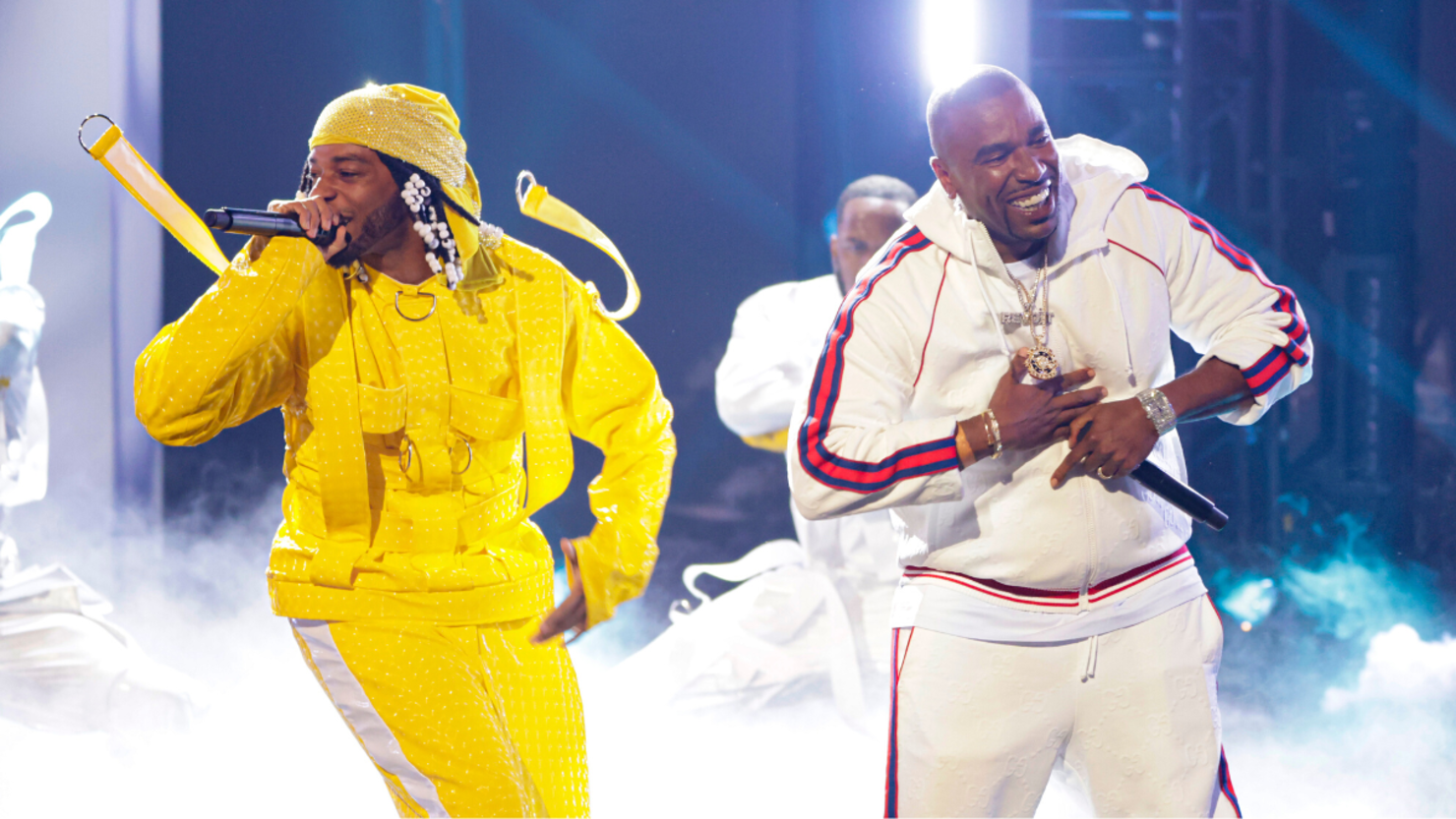 'Nothin' was released on June 3, 2002, and instantly reached number 10 on the Billboard Hot 100. And, by the end of the year, it ranked number 37 on billboard Year End hot singles. On the other hand, 'Billie Eilish' debuted at number 99 on the US Billboard Hot 100, and it soon rose to number 58.
ALSO READ: Here's Everything You Need to Know About Billie Eilish, Big T-Shirt Trend on TikTok