Ryan Reynolds is known for making hilarious comments about anything. Sometimes it feels like he has taken his Deadpool character way too seriously. In a similar fashion, Ryan loves playing pranks and saying unusual things to his coworkers. One such actor, who keeps falling prey to Ryan's funniest comments, is Dwayne Johnson, better known as The Rock.
They have worked together in several films like Fast and Furious: Hobbs and Shaw and Free guy. However, the two of them became extremely good friends during the shoot of their Netflix hit, Red Notice. The film also has Gal Gadot as one of its three main leads. About three years ago, after the release of Hobbs and Shaw, Reynolds said something about The Rock which took his sense of humor to another level.
Ryan Reynolds and The Rock have a "Rock Solid" bond
Both of them have grown an inseparable bond over the course of time. Although they might have appeared on screen together in 2019, during Hobbs and Shaw, they have known each other since the early 2000s. According to Dwayne, he has not known anyone as long as he has known the 45-year-old Canadian actor. Similarly, Ryan Reynolds is also asked now and then about his experience with The Rock. Surprisingly, he always has a funny answer available on the tip of his tongue.
A few years ago when the actor went for an interview on Live with Kelly and Ryan, he was once again questioned about his experience with The Rock. Particularly, he was asked about the difference between Dwayne's behavior on camera and off camera. Whether the actor behaves differently off camera.
To which, Deadpool replied in a hilarious manner, saying that off camera, the actor is more like how he is on camera. He is very less violent and extremely energetic. Then comes the part where Ryan was asked whether The Rock is joining him in his traveling gym, Iron Paradise. This is when Ryan lost it and said, "God, I hope not. He's like in his 48th trimester of puberty." Further adding to it he said that it will not be a very satisfying workout for Dwayne, but it is going to be a "bucket list" moment for Reynolds.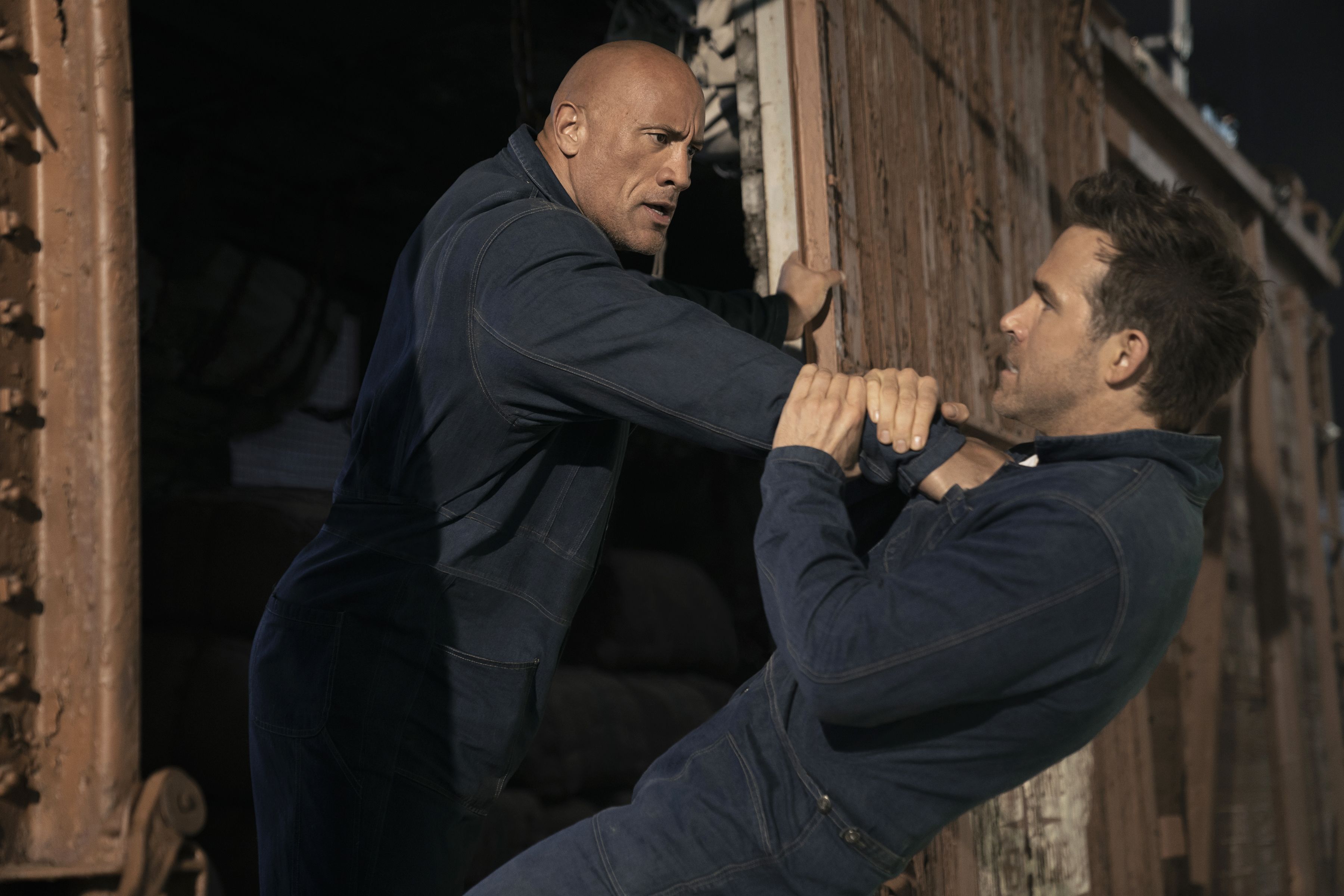 Both of them are supposed to be back in the sequel of Red Notice along with Gal Gadot. It will be fun to watch these three rocking it again together.
Until then, you can watch them on Netflix's Red Notice.
ALSO READ: "Literally wasting Netflix's time and money": When Ryan Reynolds Revealed What He Did on the Sets of 'Red Notice'