Blake Lively and Ryan Reynolds are soon going to be the parents of a fourth child. The couple already has three beautiful daughters named James, Inez, and Betty. While the couple is very cautious about posting pictures of their children, they sometimes make some grand entrance with them. For the elder Reynolds kids, it was in 2016 when their father participated in The Walk of Fame, which was dedicated to him at 6801 Hollywood Boulevard.
Back then, Ryan only had two daughters James, 2, and newborn Inez. That was probably the first time the Deadpool actor deliberately took them in front of the camera and gave the world a proper view of his pretty daughters.
It was a big deal for the parents as well as the kids as it was their first official public appearance. Whereas Inez was too young to pull gimmicks, the eldest daughter of Lively and Reynolds proved that she for sure is a carbon copy of her mother.
ALSO READ: Pregnant Blake Lively Spotted Donning Black Outfit as She Walks in Manhattan
James is the replica of her mother Blake Lively
As the couple brought the kids in front of the camera and their pictures went viral, Netizens started comparing James with her beautiful mother Blake Lively from her childhood. The then 2-year-old shares blonde, curly hair with her mother from her childhood. And not just the hair, but the mother-daughter duo has very similar eyes and noses.
From their face cut to their smile, everything is matching. Most importantly, the actress's daughter is as lively as she is. Baby James sure has glitter in her veins like her talented mother. According to Yahoo, the picture of the Green Lantern actress was taken from her yearbook.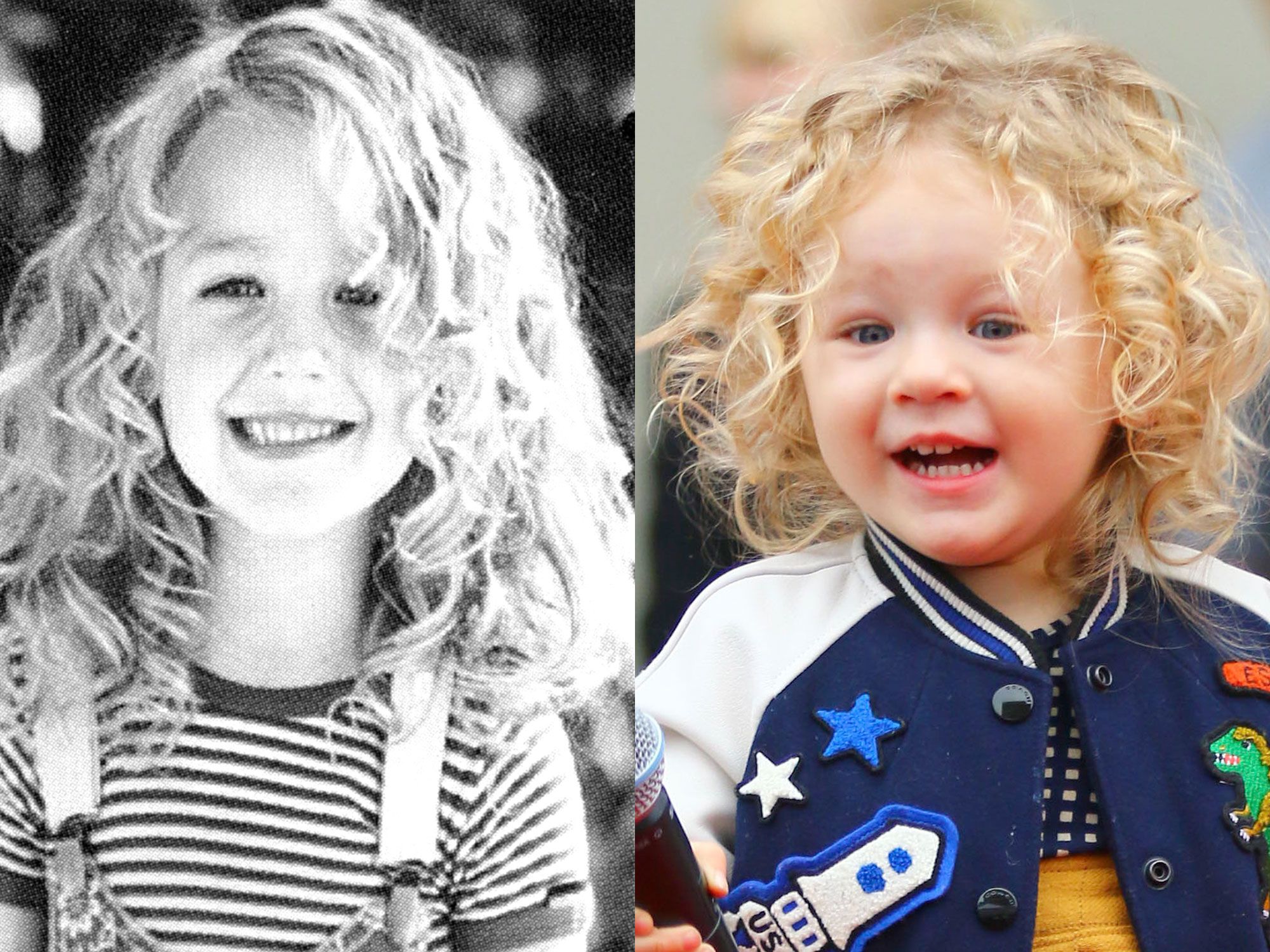 Not only the looks but James has also inherited the "stealing the show" skills from her parents. As soon as she was brought in front of the cameras and the stage, she ran towards the stage to grab the mic. And she did not stop there. Instead, she kept running with it offering it to different people. The true struggles of being a mother of a 2-year-old could be clearly seen on the actress's face. But for now, just have a look at the similarities between her and her daughter.
The uncanny resemblance was jaw-dropping and cute at the same time. Imagine if the fourth child turns out to be a copy of Ryan.
ALSO READ: "My parents did four" – When Ryan Reynolds Expressed His Desire to Have a Big Family With Blake Lively
What are your thoughts of James being a mini-Blake Lively?