The DC Universe and Marvel Universe have been on different sides, yet they both have their own powers. But one thing in common is Henry Cavill. The Man of Steel actor has portrayed the character from DC Comics, who is a fan-favorite named Superman. Whenever anyone says Superman, we cannot think about anyone else but Cavill. Well, one of his superpowers is, when needed, Henry Cavill can suit up and surprise everyone as Captain Britain.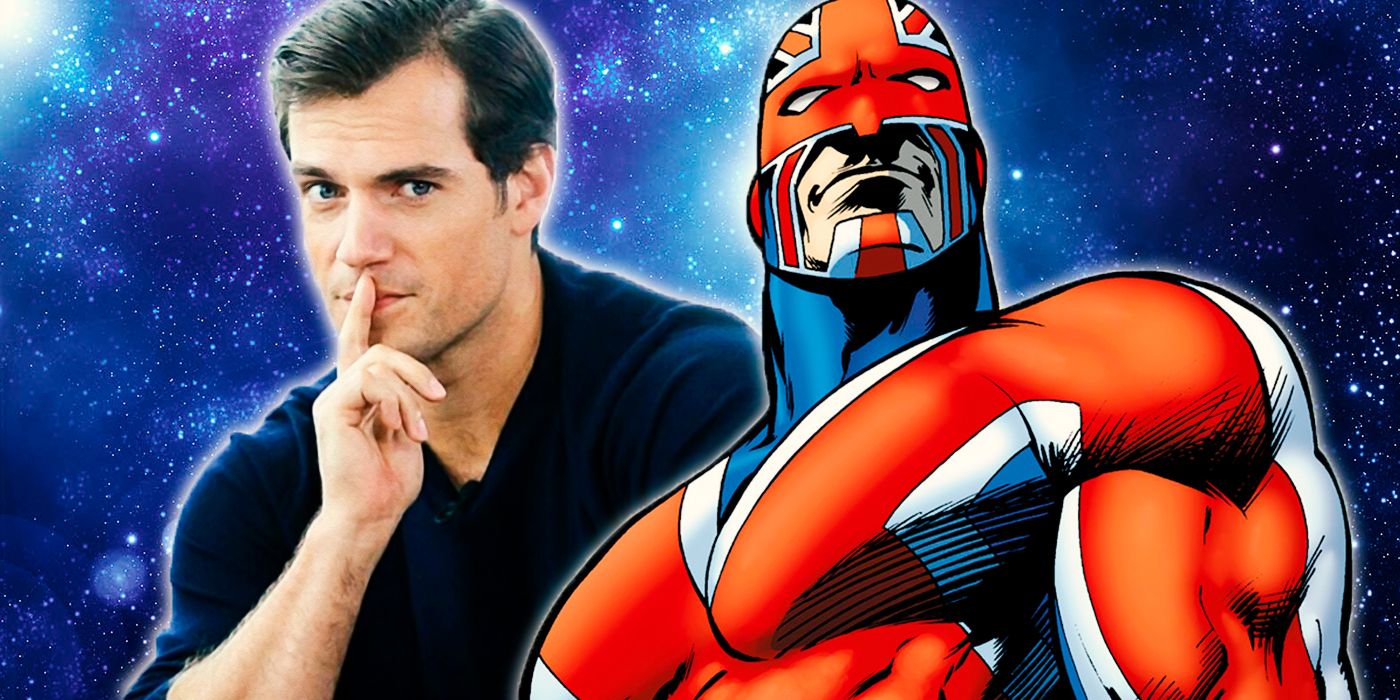 The Witcher star is rumored to join the other universe which has put the DC Universe in a tough spot. However, this recent picture of him in a costume of a Marvel character has charmed many of his fans. Before going further, we want you to remember the beloved Captain America, as there is a surprise for all the Cavill fans here.
ALSO READ: The Internet Splits in Two, as Henry Cavill's Cameo Talks Uprise Following 'Black Adam' Spot
Henry Cavill to join the Marvel Cinematic Universe as Captain Britain?
As there are speculations about Man of Steel joining the MCU as a fan-favorite character. He might play Captain Britain in the MCU, as the fans have been waiting for a while now. Brian Braddock debuted in Marvel Comics UK in 1976. Dr. Brian Braddock, who is also known as Captain Britain, is considered as powerfully strong as Captain America. Well, Captain Britain got his superpowers with the blessings of a magician named Merlyn. Dr. Brian, as he now needs to uphold the laws of Britain.
As there are talks already circulating around about Cavill joining the MCU, fans would love to see him as Captain Britain. A fan has created a poster of Superman as Captain Britain which has made fans want Cavill to play the role even more. Here is a picture of Henry Cavill dressed as Captain Britain.
By looking at the picture, one thing we can say is that Cavill would be an amazing fit to play the iconic role. However, there isn't any official announcement about him playing the role. But he once opened up about his willingness to join the MCU. He once revealed there are "the various rumors about Captain Britain" and that it would be "loads of fun to do a cool, modernized version of that."
ALSO READ: How Would Henry Cavill and Elizabeth Olsen Look Together in HBO's 'House of the Dragon' Poster?
What do you think about this? Do you think he is the perfect fit for the iconic and powerful character? We would like to know your views about this as well.