I Am Legend hero, Will Smith just turned 54. The superstar has had an amazing career spanning three decades, with no end in sight. One of the most celebrated African American icons, he began his role with a lighter and funnier self, elevating himself into some tear-jerking and thrilling roles. "Don't ever let somebody tell you, you can't do something. Not even me:" Smith likely abided by this quote from his movie, blessing us with cinematic gold.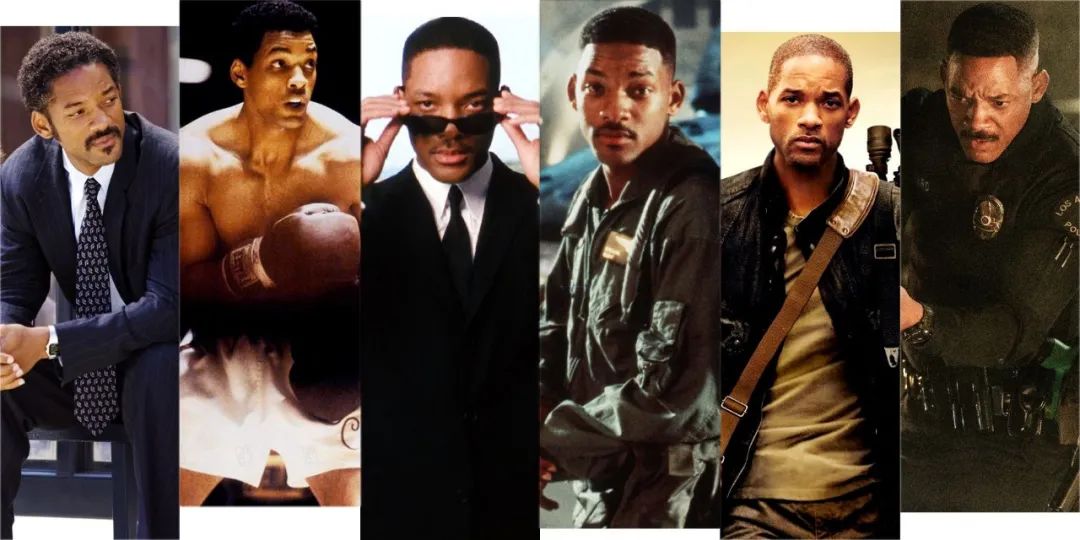 Willard Carroll Smith II began his career with the breakthrough lead role in The Fresh Prince of Bel-Air. Smith strategically designed his career, enriched himself with the qualities of a hero, and selected roles that would ultimately land him as a Hollywood A-lister. The ambitious artist always wished to be the top actor in the world. Regardless of his current ranking, he has played some amazing characters throughout his career. Celebrating the versatility and the 54th birthday of this legend, let us revisit the seven iconic characters played by Smith.
Ben Thomas to Agent J—Top Will Smith Characters
1) Chris Gardner (The Pursuit of Happyness)
Director: Gabriele Muccino
Written by: Steven Conrad
Cast: Will Smith, Todd Black, Jason Blumenthal, and Jaden Smith
The tear-jerker remains one of the most motivational and successful movies of all time. Smith cemented the capacity of his skills in playing Chris Gardner. Between professional failure and personal issues, the audience connects themselves through a character whose determination fights it all. We see the ugly parts of economical instability and Gardner's uprising from rock bottom. The movie is based on American businessman Chris Gardner.
2) Mike Lowrey (Bad Boys)
Director: Michael Bay
Written by: Michael Barrie, Ji Mulholland, Doug Richardson
Cast: Martin Lawrence, Will Smith, Tea Leoni, and Theresa Randle.
The 1995 Bad Boys movie has had sequels due to its success. Smith plays detective Mike Lowrey, the movie's protagonist, along with Marcus Burnett. The duo's action-filled comical characters made audiences burst into laughter. The duo cop drama has released 3 parts throughout the years, with a 4th Bad Boys movie planned.
ALSO READ: Will Smith SLAPGATE Fallout Continues: Netflix Not the Only Streamer to Shelve His Project, 'Bad Boys' 4 Paused by Sony
3) Will Smith (Fresh Prince of Bel-Air)
Director: Andy Borowitz, Susan Borowitz
Written by: Andy Borowitz, Susan Borowitz, Benny Medina, and more
Cast: Will Smith, James Avery, Janet Hubert-Whitten, and Alfonso Ribeiro
This was Will's first breakthrough role. The actor's character was named after him, wherein Will is the son of a middle-class family. The enthusiastic quirky character goes off to live with his wealthy extended family. Life in upper-class Bel-Air is different from his hometown. Watching him go from a grounded lifestyle, the show focuses on his hilarious attempts to adjust to the newfound fancy world.
4) Agent J (Men In Black)
Director: Barry Sonnenfeld
Written by: Ed Solomon
Cast: Tommy Lee Jones, Will Smith, Linda Fiorentino, and Vincent D'Onofrio
The black suit and tie attire of Age J showcases Will Smith with a shiny polished look, as he and partner Agent K fight not-so-common evils, the extraterrestrials. The 1997 sci-fi movie series gave life to all the FBI-alien theories. The energetic, ready-to-shoot character feels almost like one of the out-of-world life forms. The sarcastic character adds colors while struggling to work in the rigid boring organization.
5) Muhammad Ali (Ali)
Director: Michael Mann
Written by: Gregory Allen Howard with a screenplay by Michael Mann, Eric Roth, Stephen J. Rivele, and Christopher Wilkinson
Cast: Will Smith, Jamie Foxx, James Lassiter, Paul Ardaji, Jada Pinkett-Smith and A. Kitman Ho.
The 2001 movie is a biographical sports film based on the boxing legend Muhammad Ali. Smith had big shoes to fill, representing the journey and life of Ali. From religious conversion to being a civil rights icon to reclaiming his title, Will did absolute justice honoring the late icon through this movie. The actor was nominated for Oscars in appreciation of his role.
6) Dr. Robert Neville (I Am Legend)
Director: Francis Lawrence
Written by: Akiva Goldsman and Mark Protosevich
Cast: Will Smith, Alice Braga, Charlie Tahan, Dash Mihok
The protagonist, played by Smith, is left alone after a virus takes over the world. Robert is a medical scientist who engineers a modified strain of measles developed to cure cancer. The character's sole companion is his dog, as he struggles to comfort himself in a world destroyed.
ALSO READ: Will Smith Evades a Long-Running Series of Mistakes With 'I Am Legend 2' Starring Black Panther Actor, Michael B. Jordan
As a result, he is often seen talking to mannequins, aching for human contact. The heart-wrenching story of a lone survivor in the modern world mirrors our imaginative future self. The 2007 movie is set to have a sequel I Am Legend 2 soon.
7) Ben Thomas (Seven Pounds)
Director: Gabriele Muccino
Written by: Grant Nieporte
Starring: Will Smith, Rosario Dawson, Michael Ealy, Barry Pepper, and Woody Harrelson
Will played the role of Ben Thomas in 2008 in the drama movie, who has set out to change the lives of seven people. Acting like an IRS officer, he dons on his brother's identity, going around different places. The mysterious character's dark past is shown through flashbacks of the massacre that killed seven people, including his wife. Ben's character is depressed, selfless and kind, spending the rest of his life making things right.
Which of these Will Smith movies have you watched? Which one is your favorite? Comment your pick below.