There is nothing more annoying in the world than waiting for your favorite show to stream again. For a fan, there is no greater agony than this. The same is the condition of Cobra Kai fans who have been waiting for season 5 for more than a year now. Since the fans have seen the trailer now, the official Twitter account of Cobra Kai has given them a new task which has made things extremely interesting now.
Some weird pairings and predictions about Cobra Kai Season 5
As we saw in the official trailer of the show, this season will have so much more than we are ready for. Many characters from The Karate Kid movie have returned to the mats. Some friends have become enemies, and some enemies turned into friends. Couples got back together, and some of them parted ways.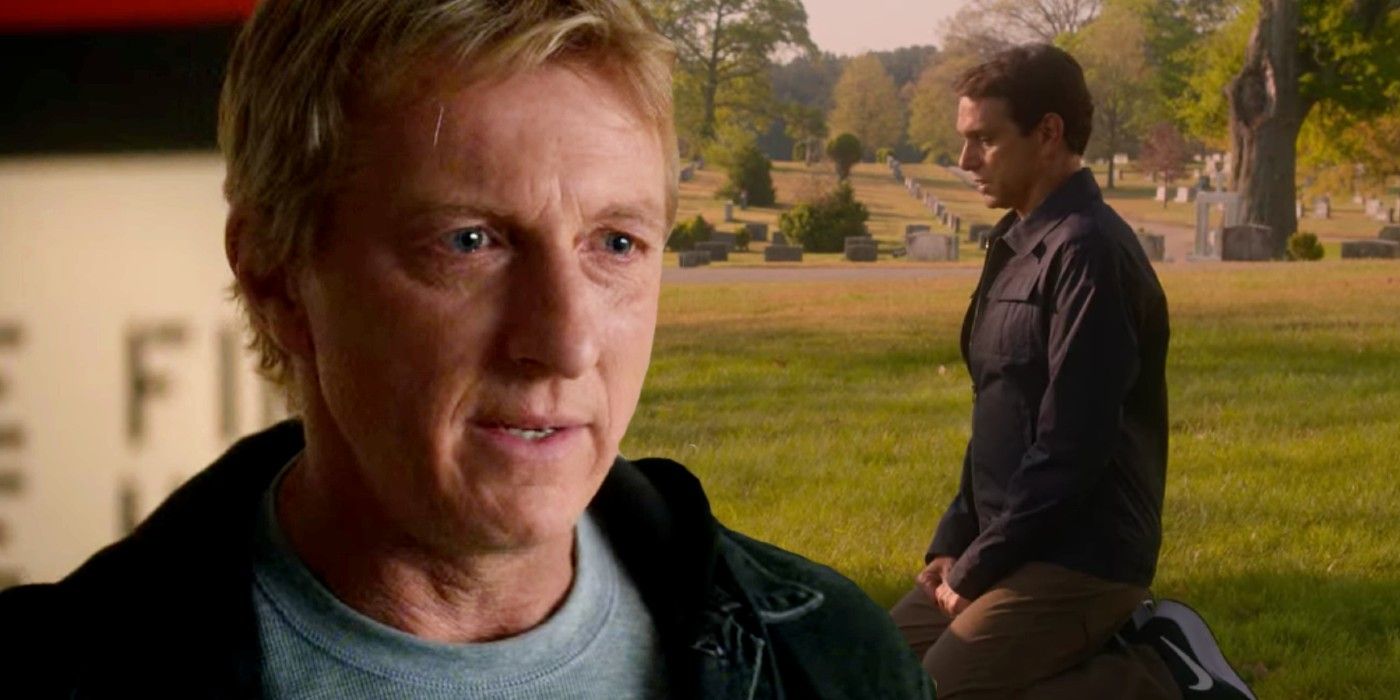 In between all the drama, Cobra Kai's official account tweeted asking the fans about their theories for season 5. And fans have some really interesting and weird theories. Here is a glimpse of some of them.
ALSO READ: After 'Karate Kid,' 'Cobra Kai' Creators Are off to Revive Another Film Universe From the 1980s
While one of them said it would be Kreese v/s Silver, the other said Amanda would finally learn karate. At the end of season 4, we saw Miguel going to Mexico to find his father and Johnny promising Carmen to bring him back safely. A fan predicted an interesting theory surrounding that.
I have a theory about Miguel in Mexico, when he finds his father he discovers the truth, but in the end, Miguel and Johnny meet again, with Miguel saying "sen…sei", after that there will be a fight Between Miguel, Johnny and Robby vs Miguel's father and his escorts

— Apolo 215 (@CrfatJavier) August 21, 2022
We also saw Daniel trying to convince Anthony to learn karate. But he wasn't serious about it. But in this season, we might see Anthony learning the secret tricks of Miyagi Do karate.
Anthony learns the secret paralysis technique, as he was the only one to read the scroll in the dojo. And Anthony decides to apply the technique in the tournament with Kenny to cut the streak of violence.
I know Anthony can't read Japanese, but he can use a translator, haha pic.twitter.com/CzP1DfnsZm

— IMAginario (@IMAdeshuesado) August 21, 2022
The weirdest theory is about Demetri. Even though he has the most amazing relationship with Yasmine, fans have paired him with this character.
eli and demetri being boyfriends !

— nic (@hawtrii) August 21, 2022
Can you imagine Spiderman doing karate?
While fans have predictions about the upcoming season, this one user commented that Andrew Garfield would appear at the end of this season.
Andrew Garfield will come at the end

— Reinhart Weichraus (@Reinhartraus) August 21, 2022
Did you notice in the pictures or in the trailer these men in the suits? Is there any investigation going on? Are the students a part of it?
why in the dojos do we see scenes with these guys in suits watching training? Has a report been made and are they investigating it? will cobra kai fall because of this investigation? pic.twitter.com/9cBZTJ8G6I

— ca (@cobrazkai) August 21, 2022
Look at some of these theories here, and tell us if you are thinking the same.
Johnny and Daniel officially become friends, Robby and Miguel not only become friends, but brothers (Or at least it's announced that they will be eventually.) Also, Tory comes clean about what happened at the competition and Kreese is Johnny's real father and redeems himself.

— Rilly2021 (@rilly2021) August 22, 2022
Silver will try to recruit Barnes, but he is still furious that he lost the fight in KK3 and blames Silver. This will be the reason why Silver calls other sensei. In the end, Barnes teams up with Daniel, Johnny, and Chozen to defeat Silver and his senseis.

— Reis Art (@ReisArt) August 21, 2022
I think barnes will hate silver at first and they will fight but eventually barnes will team up with silver and go after Daniel i can see it being like a similar situation like it was with Johnny and Kreese

— George Bell Jr (@GeorgeBellJr_) August 21, 2022
There are many interesting theories going around the new season of Cobra Kai. What do you think about these theories? Do you also have any predictions about what will happen next? Share them with us in the comment box below.
ALSO READ: 'Cobra Kai' Creator Hints at a Possible Death of a Hero in Season 5