The Umbrella Academy has been rocking Netflix since the very beginning. This show is a unique experiment in the sci-fi genre and has proved its worth over 3 seasons. This show is getting more interesting with each season. Seven siblings save the world with the powers they have while facing a lot of problems. But sometimes, don't you think, what if all the siblings used their power to the full extent? What if they used all of their power once and for all to change everything for the better?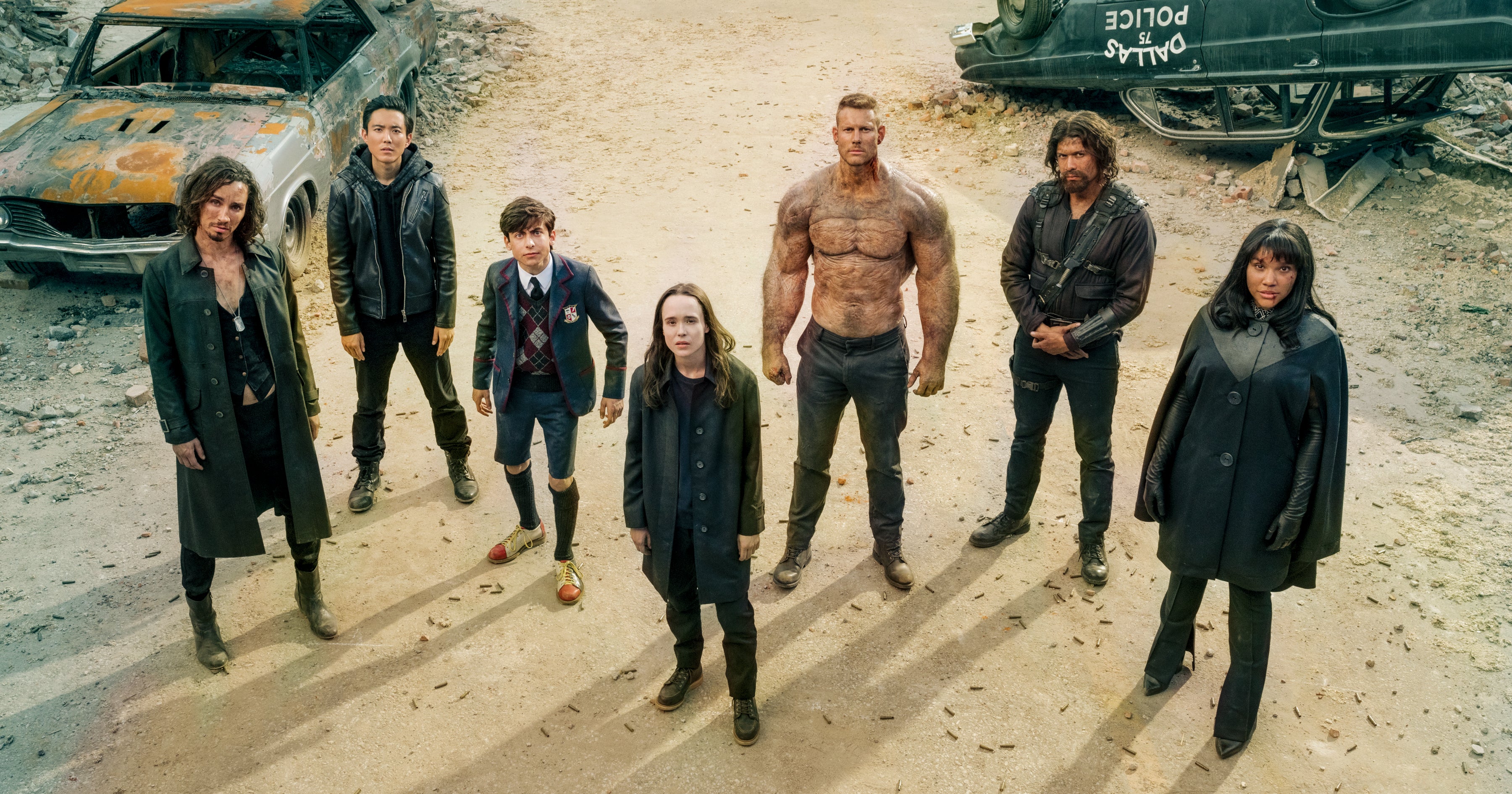 Fortunately, people on the Reddit community have given this a thought. Let's see what they have in mind.
ALSO READ: This Fan Observation About 'The Umbrella Academy' Couples is as Insane as the Couples
What if siblings of The Umbrella Academy reached their highest potential?
These children can't use their powers now, but when they could, what if they used them to their greatest extent? They go huge at times, but mostly they don't use their powers to end evil once and for all. The Umbrella Academy community on Reddit raised this question, which sure needs to be paid attention to.
What would each of the sibling's powers looked like at their highest potential? from theumbrellaacademy
That makes sense, right? Immediately after this question was posted, people started giving their input in the comments. We've picked the best ones for you. Give them a thought!
ALSO READ: Fans Are Rattled As Ships For 'The Umbrella Academy' Characters Surface
ALSO READ: Euphoria's Ash AKA the Umbrella Academy's Stan Is Living Every Fan's Dream, but How?
What happened in the third season?
On the same date in October 1989, 43 babies were born to random, unrelated women who hadn't shown any signs of being pregnant the day before. Sir Reginald Hargreeves, a billionaire industrialist, takes in seven kids and raises them as his own. He creates "The Umbrella Academy" and trains his "children" to save the world.
The latest season of The Umbrella Academy on Netflix ends with the Umbrella siblings going into Oblivion with Ben and Sloane, the last two Sparrow kids who are still alive. Sir Reginald secretly works with Allison to get his children to turn on the universal reset machine that is hidden inside. Once this is done, the world of The Umbrella Academy looks completely different. Abigail, Reginald's wife, is still alive, and Hargreeves Enterprises seems to have become a global superpower. Any damage done to the Umbrella and Sparrow Academies has been fixed, but the Hargreeves siblings no longer have superpowers. This is a big change.
Well, the Reddit community sure has thought about it. Let us know what you think in the comments.
ALSO READ: Five And Dolores: A 'The Umbrella Academy' Love Story Not Explored Enough