Chris Evans rather made a glorious return to a villainous role in The Gray Man. The actor surely had a blast playing a deplorable character. He is no stranger to villainous roles, having played one in Knives out. He reunited with the Russo brothers again, but not for another stint in the latex suit. In The Gray Man he plays Llyod Hansen, an unhinged disavowed CIA agent that is hired to capture Sierra Six. His methods are more than questionable but his personality is even more so frightening. 
Chris Evans is deadliest when he's talking sweet 
"Lloyd is at his most dangerous when he's at his most friendly" – Chris Evans on the lighthearted tone of Lloyd Hansen in THE GRAY MAN pic.twitter.com/7UYl15DXaT

— NetflixFilm (@NetflixFilm) July 26, 2022
Chris Evans' psychotic Llyod Hansen may use only niceties when delivering threats but you'd only be a fool to believe him. Hansen has no morals and will go to any length to get the task done. Even if it means kidnapping a little girl, striking down dozens of police just to get a piece of Gosling's Sierra Six. His methods were so extreme that he didn't last long at the agency. Here are a few shots of Hansen churning out compliments before he proceeded to torture or murder in cold blood.
ALSO READ: A Floor-Blasting Action Sequence Followed by "Hey, Sunshine" Chris Evans in 'The Gray Man' Is Nothing but a Delight
Hansen comes ready with torture tools to wrench the truth about Six's whereabouts from Fitzroy. But before he does that he orders his grandchild to leave. A few seconds later when Fitzroy refuses to speak, he promptly suggests torturing his granddaughter instead.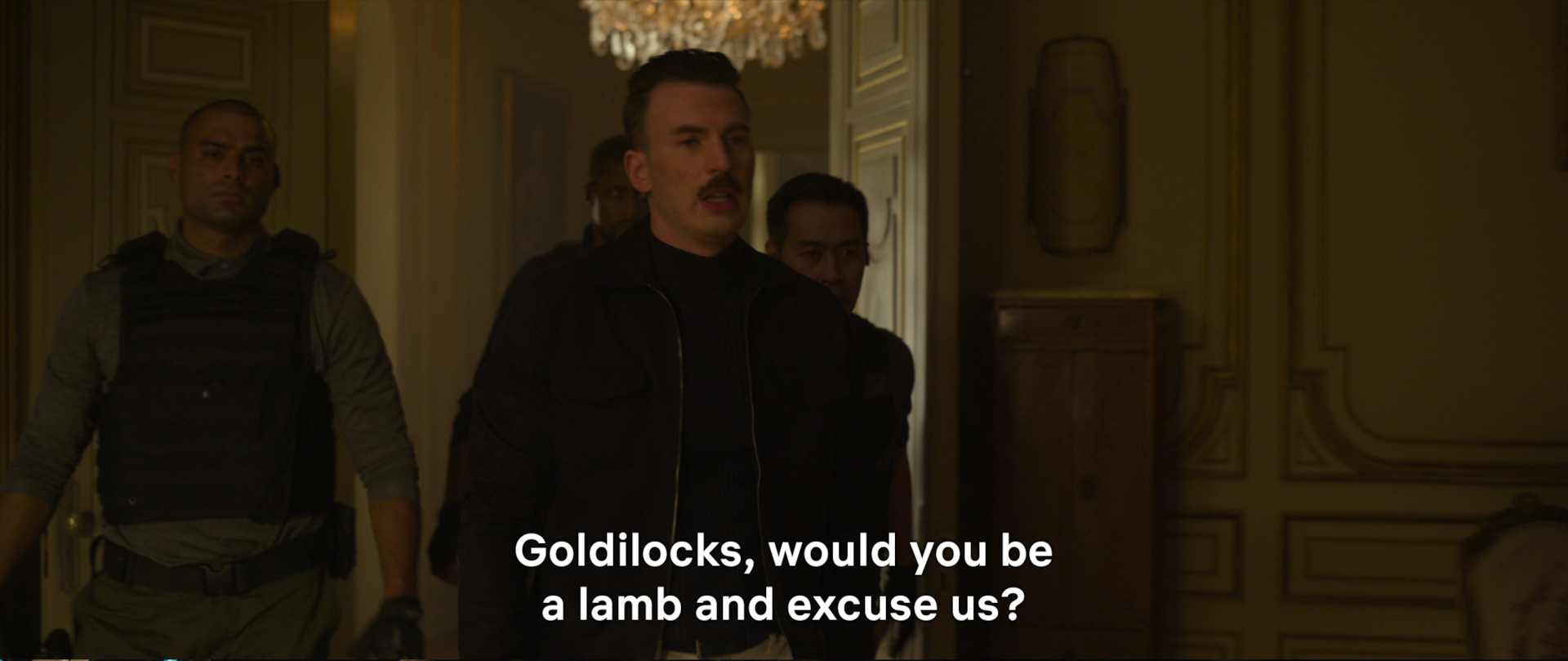 Hansen follows Six while he tries to escape. He hilariously calls him Pumpkin while sneaking up behind him.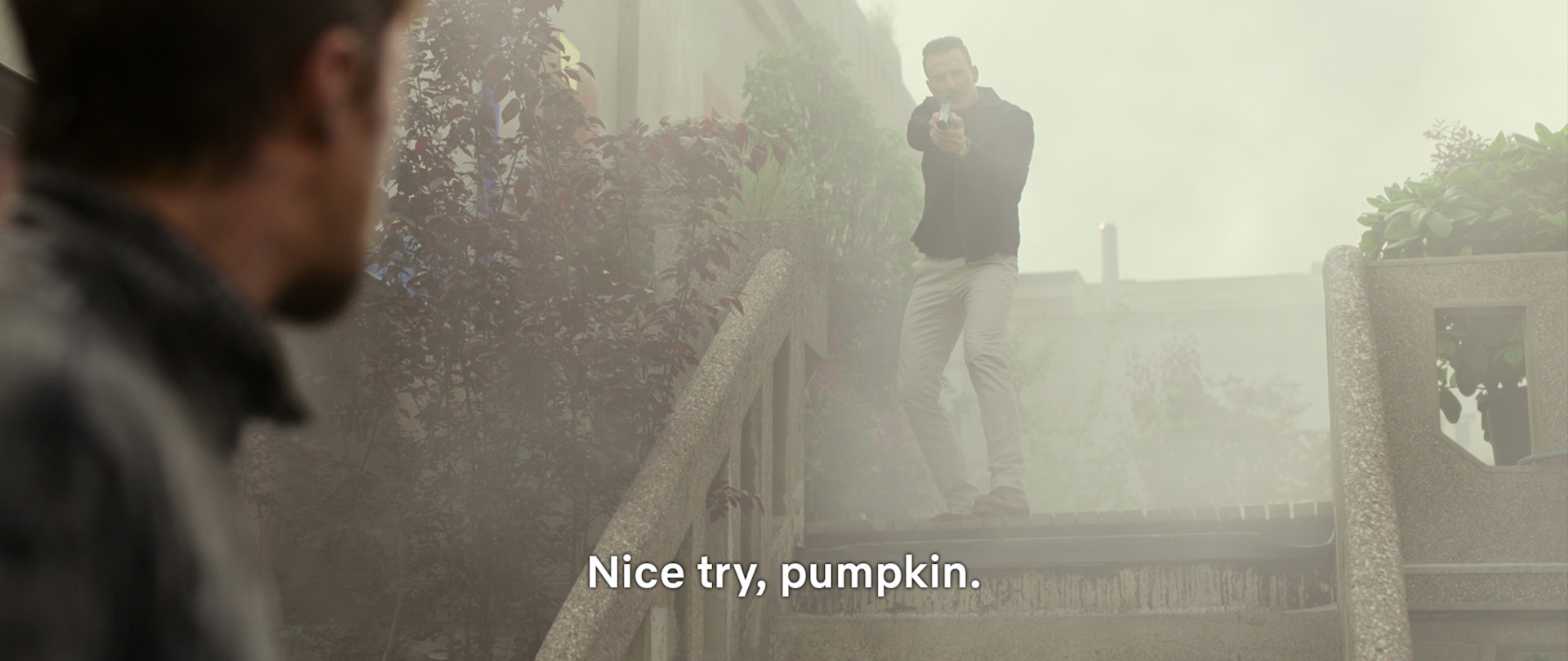 His nicknames for Six get even more colorful. Calling him Cupcake, he threatens to slash the kid's throat if he approaches them.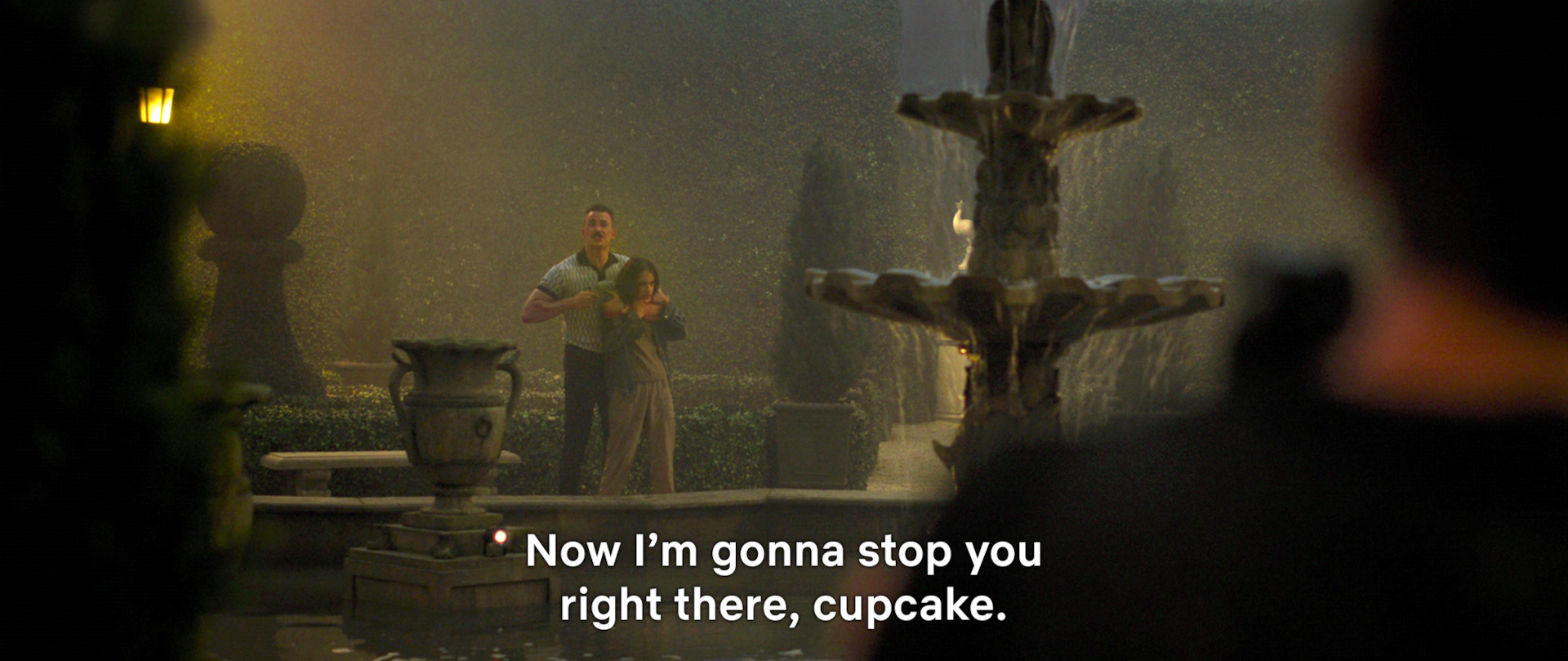 And it doesn't end there. He deploys assassins to take care of the meatball, Six in Prague.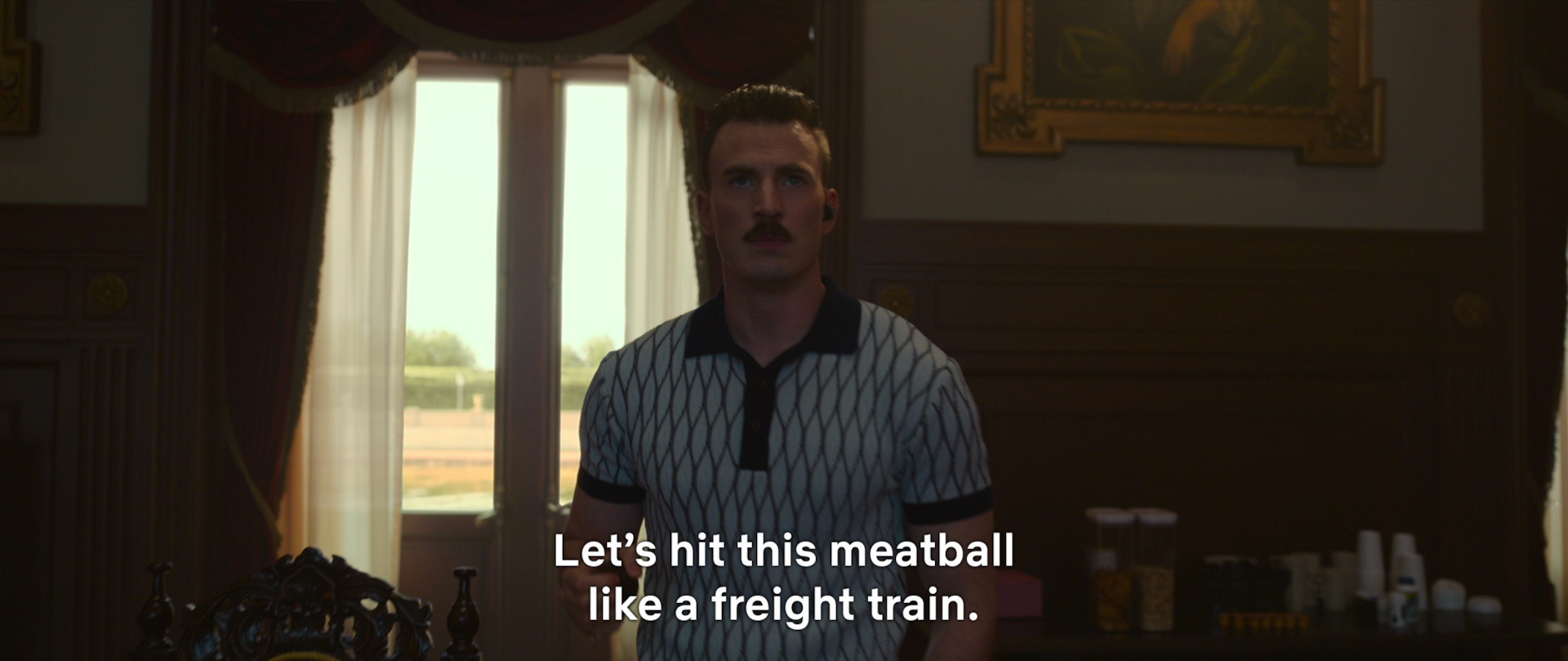 When we are talking about Hansen's lightheartedness, it's impossible not to mention the time when Chris Evans addressed him as a Ken doll. That's a very clever reference to Gosling's upcoming Barbie movie!
Have you watched The Gray Man yet?
ALSO READ: How the $200 Million 'The Gray Man' Is Threatened to Be a Mere Blip for Netflix