Sex Education started with socially awkward teenage kid Otis giving out sex advice to his fellow students having no experience at all. But as the story developed, we saw a lot of improvement in every character. They have grown and matured. Well, with the growing maturity, the perceptions change. People move on with life and live their lives facing what life offers.
Finally, the viewers saw Olivia changing and becoming herself. The viewers also felt optimistic about the relationship between Lily and Ola. The powerful woman who transformed from weird and low-key to confident and proud, Lily inspired so many of her fans. Otis and Maeve also evolved in love. Witnessing the mother-son relationship between Jean and Otis was also fascinating. The way Adam lowered his guard and let Eric come to his messed-up life made the viewers change their perception of mean Adam. All these characters touched the viewers' hearts. Now that Netflix is set to release another season of the show, some of these grown cast members have closed the door to their return. The confirmation of some actors not coming back to the show broke so many hearts.
Will we really not see THESE actors in Sex Education anymore?
With the release of the upcoming season of Netflix original and fan-favorite teenage drama Sex Education, some actors decided not to return to the show. Earlier, Bridgerton girl Simon Ashley, who plays Olivia on the show, confirmed that she will not appear on the show anymore.
Also Read: "We're suing him, of course": Doctor Who Showrunner Jokes As The Grey Man's Ryan Gosling Celebrates Sex Education Star Ncuti Gatwa's Casting
Otis's ex-girlfriend, Ola, will also not appear in the upcoming season of Sex Education. Patricia Allison (Ola) also confirmed the news of not returning to the show. And now, the fans are in shock to see another one leaving the show.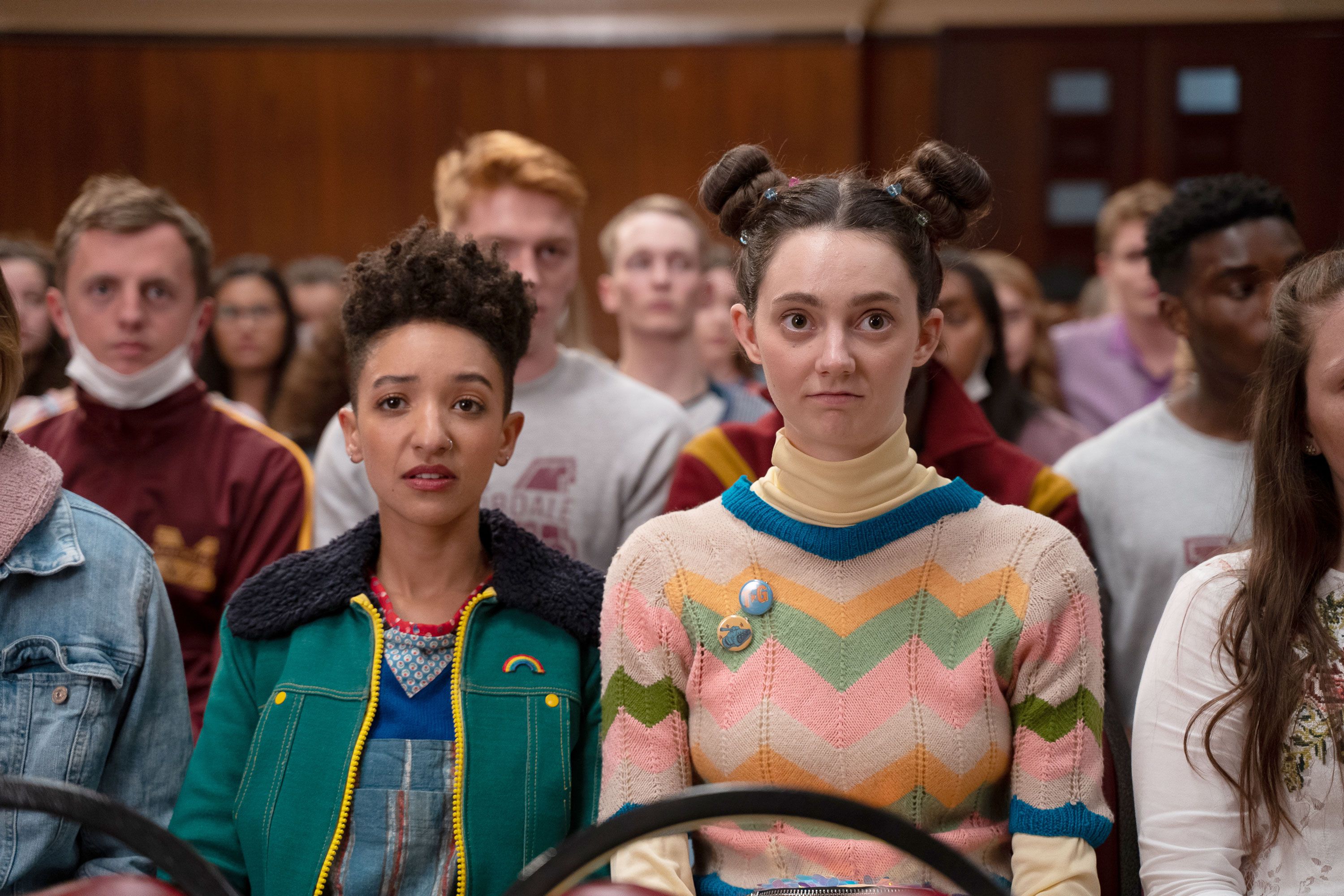 Lily Iglehart, the love interest of Ola, will also be not there on the show. Tanya Reynolds' leaving the show broke many fans' hearts as they were rooting for the romance between her and Ola. Let's see what fans have to say about the news of the leaving of these actors.
Fans' hearts are broken
Obviously, it would crush the hardcore fans when they can't see their favorite characters on the show anymore. They just don't understand what's going on! And they're flooding over Twitter to express their feelings.
GUYS WHAT IS GOING ON???? pic.twitter.com/WZKMGUUiOA

— My name's Joel, actually (@PoorlyAgedWho) July 13, 2022
Those who were rooting for the romance between Ola and Lily are upset and not happy about the departure of these actors.
Them just being gone tho is acc gonna be so upsetting pic.twitter.com/ddWkl3kp0o

— My name's Joel, actually (@PoorlyAgedWho) July 13, 2022
This fan shows his anger and disappointment here. He doesn't understand why they're not coming back since they were there throughout the previous seasons.
What kind of sick joke?? They've all been here since season one, my guess is season four will be the last so why aren't any of them returning i- pic.twitter.com/jAqewf7b3Y

— Mads 🍂🧸 (@chemichael28) July 14, 2022
This one is also not happy about this and trying to understand what is going on!
this can't be happening this isn't okay I'm sensing the end and I don't like it pic.twitter.com/Qcumrbj1Df

— z || watching bb24 (@zeliquy) July 14, 2022
This one has an interesting theory about why the actors are leaving or they're written off from the narration of the upcoming season.
i heard once that tv shows have to give actors a *significant* raise in pay between their third and fourth seasons on the show, which is why so many characters are written off after their third season (but this was also from a tumblr post i think, so idk how true it is)

— faith ♥️♥️♥️♥️ (@SmileItOff) July 14, 2022
However, hearing about the news about actors not returning this season is making the fans go crazy and they also have a lot of questions. What about the other stars? Who would exit next? Why are they not coming back? And so on. Well, stay tuned for further updates on the upcoming season of our beloved Netflix show Sex Education. Till then, let us know your thoughts about this fragile situation.