Do you remember four astronauts gaining incredible powers and saving the world from an evil doctor? Well, we were all mesmerized by the 2005 Fantastic Four. Chris Evans as 'Human Torch', Jessica Alba as 'Susan Storm', Ioan Gruffudd as 'Reed Richards' and Michael Chiklis as 'Ben Grimm' are still the first names that come to mind when we think about this all-time classic.
However, it's not hidden that Disney is considering this project again on huge fan demand. Since the film was announced, fans have been speculating about the actors who could play the roles. Twitter is filled with the Marvel Fandom's fancast. Joe Keery and Dacre Montgomery, surprisingly, are at the top of the list.
There are a lot of theories floating around about the casting of the Fantastic Four. Here's everything you need to know about it.
ALSO READ: Natalia Dyer and Joe Keery Answer If a Nancy And Steve Reconciliation is Still Possible in 'Stranger Things'
What's all the Joe Keery fuss about?
As Stranger Things season 4 has gained huge popularity, fans now want their favorite actors to be cast in new projects. And Joe, who played Steve in the show, is one of the most beloved characters. 'The King of Babysitters' is mostly fun, but when it comes to fighting for his friends, none can beat him. He is very responsible and works well under pressure to save the world. With his looks and charm, fans think he will make a good superhero.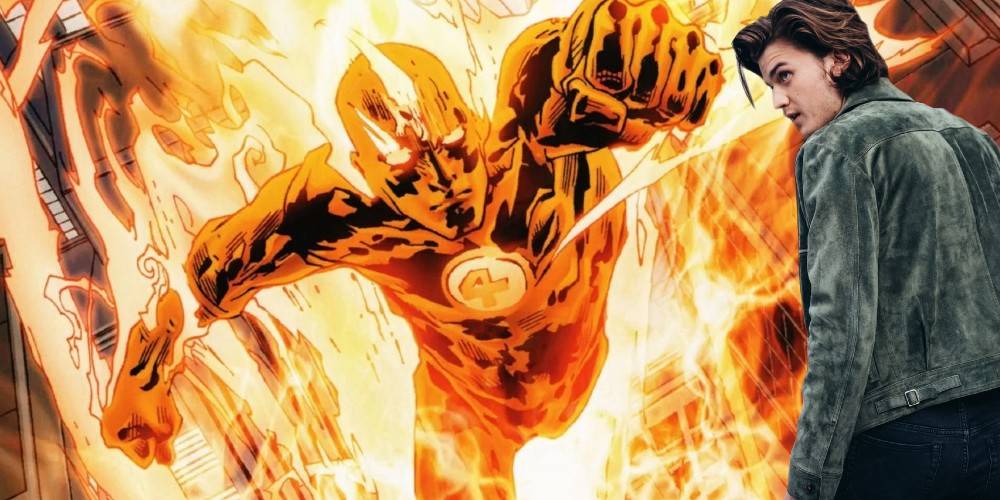 Behind him is Dacre Montgomery, who played Billy. Billy initially came out as a negative character but turned out to be a sacrificing hero. This is one of the things superheroes are known for. Well, Dacre is considered one of the hottest people and will be a good fit.
Who do fans want Joe and Dacre to be?
Recently, a tweet went viral about the Fantastic Four. Have a look at who was cast.
How do we feel about this Fantastic Four fancast?

Jamie Dornan – Reed Richards
Amanda Seyfried – Sue Storm
Joe Keery – Johnny Storm
Alan Ritchson – Ben Grimm pic.twitter.com/pk5u0me3Ij

— Matt Ramos (@therealsupes) July 15, 2022
It makes sense, right? However, the opinions of some fans differ from the original.
I don't hate it. But Dacre Montgomery is way better fit for that type of role

— Nick Pascarello (@NicholasPascar5) July 15, 2022
eh i do rock with joe keery being johnny storm tho

— 𝔩𝔲𝔦𝔰 𝔱. (@St_Louis_7) July 15, 2022
I want Joe keery in Marvel but not as a F4 character

— Dhruv (@ig_Dh7uv) July 15, 2022
JOES GONNA BE HUMAN TORCH?

— Ree (@ReeSicless) July 15, 2022
I honestly just don't see the fit of Keery as Storm at all. His characterization as Steve gives off more of an awkward-ish feel to him, not somebody who exhumes confidence every where he goes

— Nick Pascarello (@NicholasPascar5) July 15, 2022
On the other hand, some of the fans have a completely different role for Dacre in mind.
Well, fans are working hard on their end to promote these new boys. Let's see now if Marvel takes these seriously. Who knows, our favorite actors could be playing Marvel Superheroes very soon.
Until then, binge Stranger Things 4 only on Netflix!!!
ALSO READ: Joseph Quinn Gushes With Happiness, as He Talks About Joe Keery and His Monologue About "banging his head"