It has been quite a while now since we were waiting for Love, Death + Robots content. The general goriness of the stories, the awkwardness, and the sheer storytelling of the series are something that has given birth to a dedicated fanbase. And that is exactly why Netflix decided to treat all of us with a special episode from the third season of the show. And interestingly enough, we heard a mention of one of the most famous and talked about personalities of this generation, Elon Musk. Guess what, we also saw his dream about going to mars come true as well. But did he make it to the Red Planet?
As a special gift to the entire world, Netflix yesterday released a free episode on YouTube from the upcoming season of Love, Death + Robots. And there was another surprise as well, as this new episode was the first-ever sequel to any pre-existing episode of the series. But the most exciting thing was to see beings from Earth move to Mars and to see that Elon is not one of them. But if not him, then who made it to the planet? Well, let's find out!
Elon Musk and his crazy love for going to Mars
It is no secret that the SpaceX CEO and new Twitter owner has always desired to go to Mars. In the past few years, there have been multiple occasions where he publically voiced his opinions about moving out of Earth. Back in September 2018, Musk said how building a city on mars is a reason to keep on living. He said, "There's so many things that make people sad or depressed about the future, but I think becoming a space-faring civilization is one of those things that makes you excited about the future."
Inspired by science fiction novels like Douglas Adams' Hitchhiker's Guide to the Galaxy, Musk has been a space enthusiast from a very early age. In 2007, even before SpaceX had launched its first rocket in the orbit, Musk was confident about having bases on Moon and Mars in 30 years. Hence, when it comes to the question that who will be among the people who first land on Mars, Elon Musk is a name that comes first to our mind. But that is not really what happened in the latest episode of Love, Death + Robots.
ALSO READ: David Fincher Once Said, "I'm a total wh*re for computer animation" in an Interview With Henry Rollins Long Before His Love, Death and Robots Season 3 Debut
If not Elon, then who made it to Mars?
In the latest episode of the Netflix Original, titled 'Three Robots: Exit Strategies', we meet the same three robots that we first saw in season 1. The trio was out exploring the post-apocalyptic earth. We see them studying the reason humanity went extinct. This time, we see them exploring the various strategies that humans used to escape the horrific on the planet.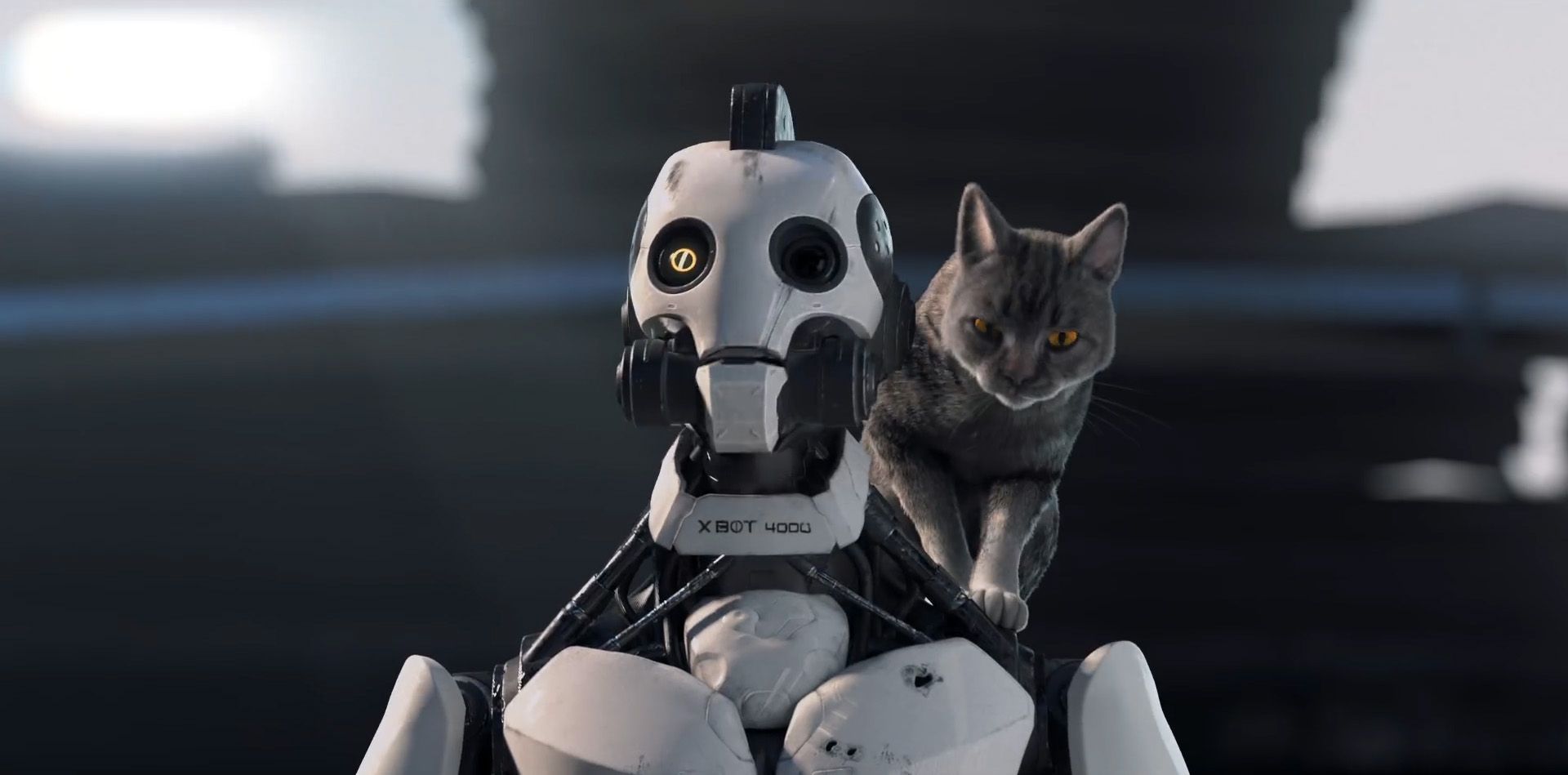 While the majority of living beings on the planet (99.9%) succumbed to the climatic changes, there were only 0.01% who actually decided that they needed an entirely new planet to make sure of their survival. Something that sound like Elon Musk would say or think. However, the Tesla CEO was not one of the people who actually made it to Mars at the end of the episode. Instead, it was the cats from season 1 who escaped Earth and settled in colonies on the Red Planet. And one of those cats even makes a joke about how we might have expected it to be Elon Musk, but it is not.
ALSO READ: Fans Express Apprehension Over Jennifer Yuh Nelson Being the Supervising Director for 'Love, Death, and Robots' Season 3
Do you also like Love, Death + Robots? tell us what is your favorite episode in the comments below.