Locke and Key has already driven us insane over the course of two seasons. And now it's ready with the third again. Sadly, it will be the season finale of this brilliant show. It is one of the most underrated shows on Netflix. In the previous two seasons of the show, the makers left plenty of unanswered, open-ended questions for us. Season 3 of Locke and Key will hopefully answer them all.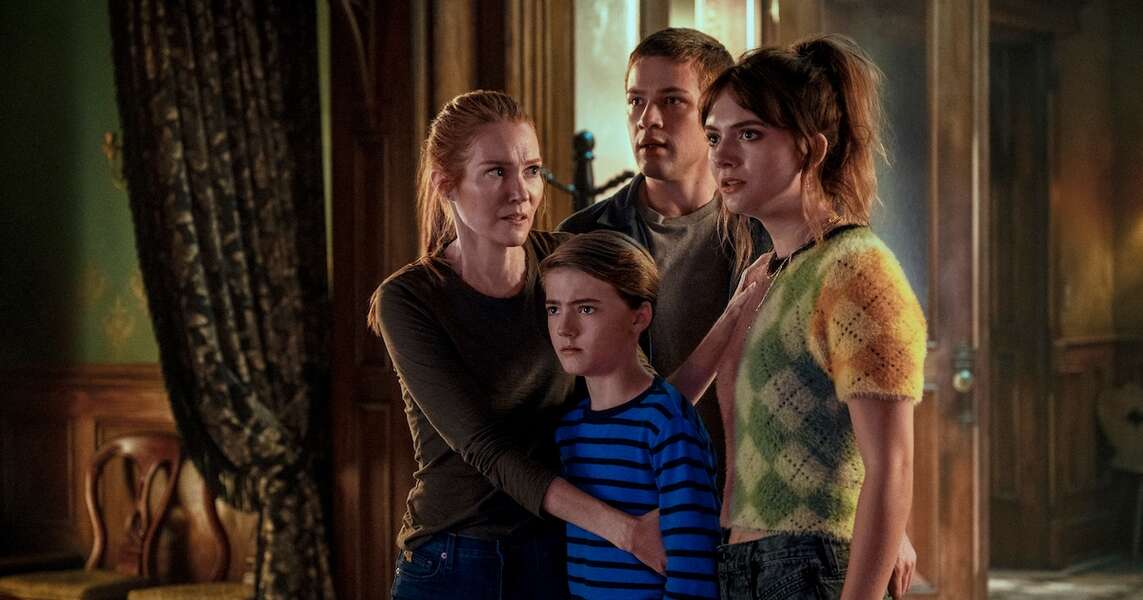 Let's see what things season 3 of the season will be focusing on.
ALSO READ: 7 Joe Hill Titles You Should Definitely Checkout if You Love His Locke and Key on Netflix
What does the trailer of Locke and Key season 3 say?
Recently, the trailer of the show was made available to the fans. The trailer itself brings a lot of questions. As the second season ended with the return of Captain Frederick Gideon, it is he matter of curiosity that what is he up to. What does Gideon want after all these years? One thing is for sure he is going to freak out after seeing the new world. After all, it has been almost 250 years since he first died. Now, a probability is that his demon might be all set to kill the people or turn them into demons.
The second thing that we are concerned about in Locke and Key season 3 is Dodge's "BOO". In the trailer, Dodge has returned.  As they prepare for their final clash with Dodge, the Locke siblings and their uncle Duncan isn't going to sit around and wait for another attack, so they go on the offensive at Gabe's cliff-edge villa, where they use the Angel Key to distract Kinsey as they try to break into Gabe's vault and steal the Demon Key.
ALSO READ: Who Is Frederick Gideon? The Demon That Is Coming Back in Locke and Key Season 3?
Duncan is unable to defeat Gabe/Dodge and the hoard because of his blood's connection to the Demon Key, but he has an unexpected advantage: he can command the hoard. How could that be possible as she was killed by Kinsey? But anything is possible where there's magic.
As soon as the Echo demon was torn from Lucas' body, one could expect it to either dissolve or transform into Whispering Iron, but because Gabe's villa collapsed into the sea, it's impossible to tell whether the demon was still alive. With a new enemy poised to terrify the Lockes in Season 3, perhaps that chapter has finally come to an end for the Locke family. And hence, the return of Dodge.
A key that could travel in time was also mentioned in the trailer. A spooky clock with a sand clock key sure is an element of curiosity. Don't worry, we'll find out each and every answer on August 10 with the release of the season finale.
Till then, check out the trailer yourself and let us know what you think of it. If you want to binge-watch the first two seasons, you can stream it here.
ALSO READ: Is the Hauntingly Beautiful Baddie Dodge Returning to 'Locke and Key' Season 3?