Jopper fans finally got what they wanted for so long in Stranger Things season 4. Hopper and Joyce finally kiss after getting reunited. They developed feelings for each other since season 3 but were too awkward about it. However, their bittersweet reunion was worth the wait. The actors who brought the pair on screen showcased their love for each other in the latest interview. David Harbour, who plays the tortured Hopper, confesses to Joyce actor, Winona Ryder that he had a long-time crush on her! 
Working with Winona Ryder is a dream come true for David Harbour
David is living every Winona fan's dream. 
He said, "Professionally, I've had a crush on Winona Ryder for a long time. I grew up with her movies. To be let into that world is a dream come true."
He further added, "At some point, it doesn't become work, it becomes your life. We spent 7 years inhabiting these characters. And looking into each other's eyes and being on set for long nights. The weight of that I feel when I'm with her. Because I feel she's a big part of my life."
A force to be reckoned with in the 80s, Winona Ryder was also all praises for her co-star. For the movie star, Stranger Things was her first-ever TV role. Although they spent a considerable time apart in season 4, David revealed that the reunion scene meant a lot to him. 
ALSO READ: Duffer Brothers Make Big Revelations About Stranger Things Season 5 Episodes and Storyline
Season 4 started on a grim note for both Joyce and Hopper. Joyce was dealing with the loss while taking care of her kids and Hopper was imprisoned in a Russian cell.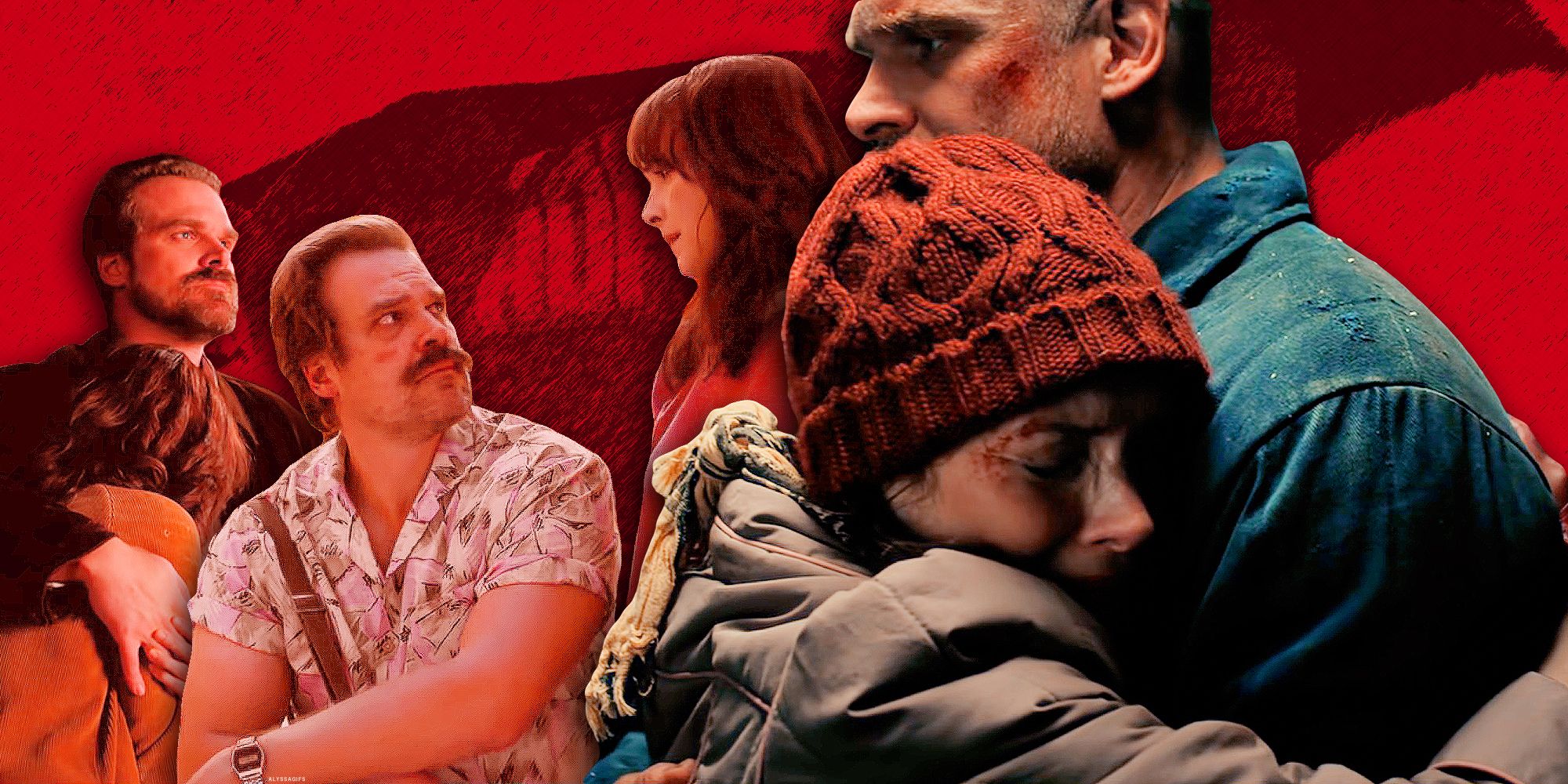 Hopper soon befriends a Russian guard and sends a cryptic message to Joyce. That cryptic message leads Joyce and Murray to embark on a dangerous adventure to save Hopper from prison.  
David observed that the season 3 Hopper wasn't a good match for Joyce because he was still dealing with his demons. But the imprisonment changed him as he longed for love and a family. 
Are you also a Jopper fan?
ALSO READ: "You're there, but you're naked": Charlie Heaton And Natalia Dyer Reveal The Weird 'Stranger Things' Dreams They Have