After telling the tales of true criminals Anna Sorokin and Shimon Hayut, Netflix has found the winning formula for its series. Well, if you have not noticed it yet, it is, of course, true crime-thrillers. No matter how much the world tells you to be good and how good is next to godliness, humans just love a little devilish taste. Being the home of the devil, Lucifer himself, the streaming giant, is surely going to serve us. Hence, here comes another true crime story on Netflix about the Swedish criminal Clark Olofsson. 
Netflix recently released the official teaser for Clark, and honestly, it looks extremely exciting. We are loving all the crime biographical series and add to that the spectacular acting skills of Bill Skarsgård. The world is in for a treat with this tale of the charismatic criminal. Given below is everything you need to know about Clark, including the teaser, cast, release date, and much more.
What is Clark on Netflix about?
The Netflix Original series Clark tells the story of the famous Swedish criminal Clark Olofsson. The series also takes inspiration from his autobiography Vafan var det som hände?. Olofsson was a witness to the infamous 1973 Norrmalmstorg robbery, and also the hostage situation that followed it. This was also the incident from where the term Stockholm Syndrome came into existence.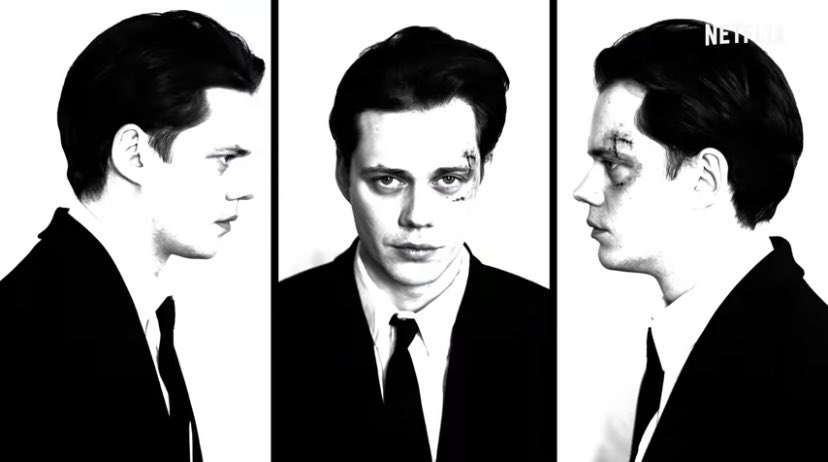 While talking about the story of Clark Olofsson, the director Jonas Åkerlund called Clark the most politically incorrect man, and he lived the most politically incorrect life. He also called Clark's story, an ultra-violent, witty, emotional, real, and surreal biography who puts a face to the name Stockholm Syndrome. He also praised the actor for his work on the series, saying, "Bill Skarsgård is the perfect match for this and he will bring the Stockholm Syndrome to the role. And Netflix is the perfect platform. They are not just the biggest streaming service, they also have the boldness to tell this incredible story."
Clark cast members
The series features some really talented people from the industry. Here is a list of the cast members of the series:
Bill Skarsgård
Agnes Lindström
BolmgrenWilson Gonzalez
Adam Lundgren
Alicia Agneson
Malin Levanon
Vilhelm Blomgren
Hanna Björn
Gediminas Vilaniskis
Vikte Simukauskiene.
ALSO READ: Black Crab Trailer: Noomi Rapace Tries to Sneak a Secret Package on a Frozen Archipelago in a Post Apocalyptic World Fighting War
How many episodes will Clark have?
The series will have a total of 6 episodes, which have been shot at various locations in Sweden, Lithuania, and Croatia.
Clark release date on Netflix
Well, there is no official release date announced for the crime drama series. But our best guess is it will be here by Spring 2022.
Clark Teaser
Check out the exciting teaser for the series:
What are your thoughts on the increased number of crime-based shows that are coming on Netflix and other entertainment platforms?