Season 4 of Stranger Things have been quite emotional for Lucas Sinclair, played by Caleb McLaughlin. Although the start of the season was great for him, Lucas joined the basketball team at Hawkin's High. He also scored the final point in the first episode's match, making him a hero. But soon, things start taking a turn after he betrays his basketball team to help his friends. That's why his team turns against him, and by the end, he nearly loses Max.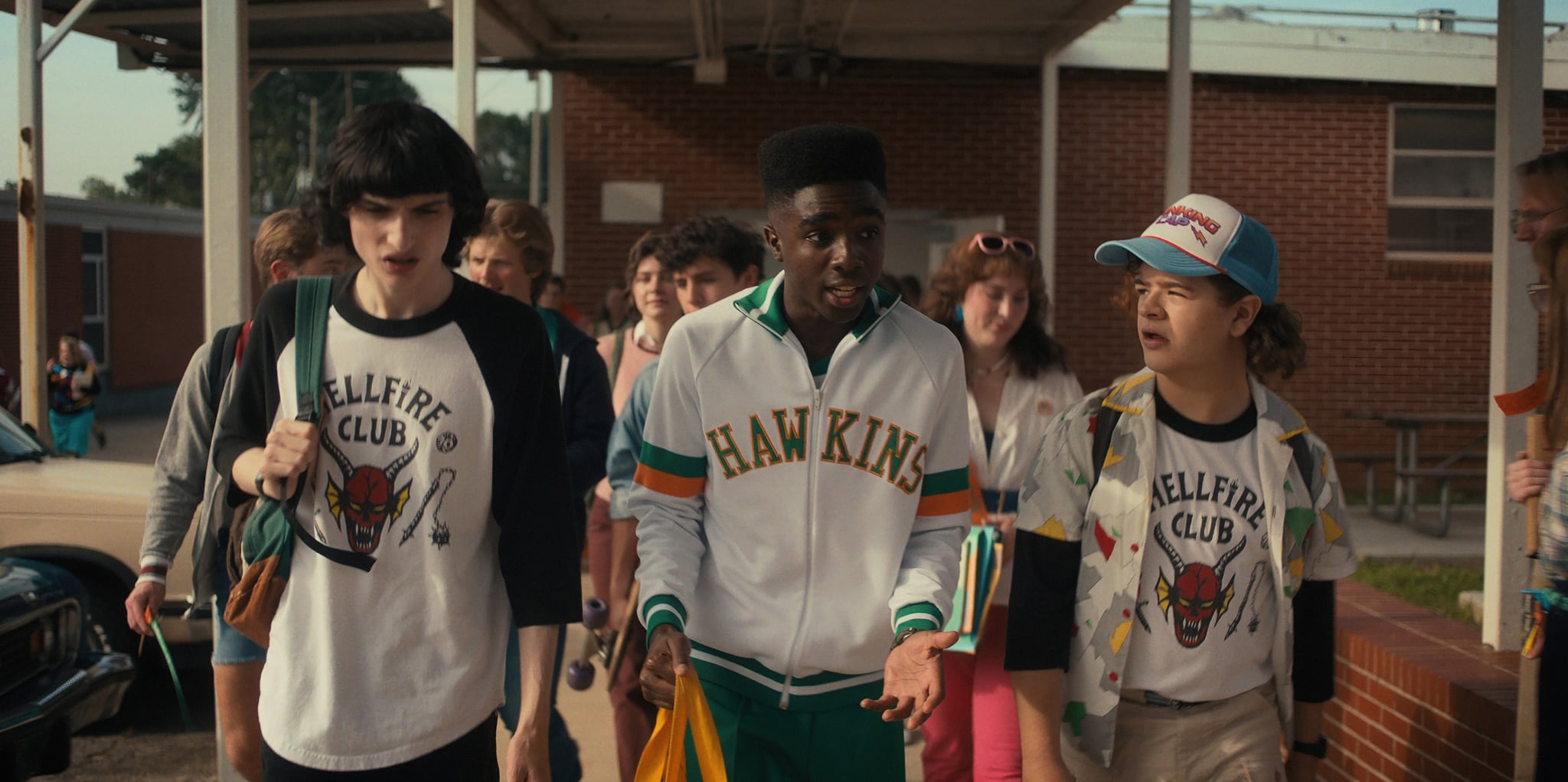 What changes did Caleb McLaughlin see in Lucas?
The actor recently did an interview with IndieWire, where he opened up about his character on the show. After joining the basketball team, Lucas's friends find him displacing them. He won't join them in the Hellfire Club, which was supposed to be their "thing".
According to Caleb, "I wouldn't even say he's actively distancing himself from his friends. I personally feel that he was trying to get his friends to join him on a new path." Basically, Lucas wants everybody to accept him. That's his definition of being cool as a young teenager.
ALSO READ: This 13 Reasons Why-Esque Max and Lucas Edit From 'Stranger Things' Will Make You Weep Like a Willow
When asked if he didn't feel left out, as in the early episodes he was separated from a lot of his major costars, Caleb said he definitely missed them. However, he did enjoy working with new people. He said that spending a lot of time with his team players in the show actually made him feel like he wanted to fit in.
Caleb accepted that Lucas, despite wanting to fit in with the cool kids, wanted to play D&D more than anything else.
Who's the hated character Caleb sides with? Before answering the question, you should know the preface. Stranger Things has focused on the issue of bullying since its first season. But in the case of Lucas, it wasn't just bullying; it was racism too. Remember how in season 2 of the show, Billy doesn't want his sister Max to go out with Lucas because he's black? And not just in the second season; Lucas was called "midnight" in season 1 because of his skin color.
ALSO READ: Utterly Hateful Angela (Elodie Grace Orkin) on Playing a Mean Bully in Stranger Things 4: "I get to be something…"
That was one of the reasons Caleb didn't take sides with Billy. Instead, the character he appreciated most was his basketball team captain, Jason.
He said, "I love Dacre, he's an amazing actor, his character Billy is amazing, but Billy really isn't a great guy. Jason is actually a better guy; Jason was just misunderstood. Jason took Lucas in, was trying to show him the ropes — maybe he was arrogant, a little obnoxious, but he wasn't racist. He wasn't really that bad."
The show really touched upon issues like bullying and racism and tried to spread awareness about them. Caleb said this could be the reason why Lucas wanted to join the team.
What are your thoughts on these issues and how they can be reduced? Do let us know.
ALSO READ: "Does he have a gf?": Doja Cat Slides Into Stranger Things Star's DMs Asking for Joseph Quinn to "hmu"