Ana de Armas has become the talk of the town with her recent Netflix release, Blonde. But the actress has been criticized by viewers of the film. Ana de Armas's accent in the Marilyn Monroe-inspired drama Blonde has been criticized since the teaser debuted earlier this summer. But the producer of Blonde and Bullet Train, Brad Pitt, defended the actress.
Let's talk about what Brad really said while defending the actress in the film he produced.
ALSO READ: Ana de Armas Took 9 Months' Rigor To Master The American Beauty Marilyn Monroe's Accent For 'Blonde' (Netflix)
Brad Pitt defends Ana De Armas for her accent
Many people noticed hints of De Armas's Spanish accent in her portrayal of Marilyn Monroe's iconic breathy tone in the film's trailer released in late July. The Cuban-born actor, Ana De Armas, began her acting career in Spain before relocating to the United States.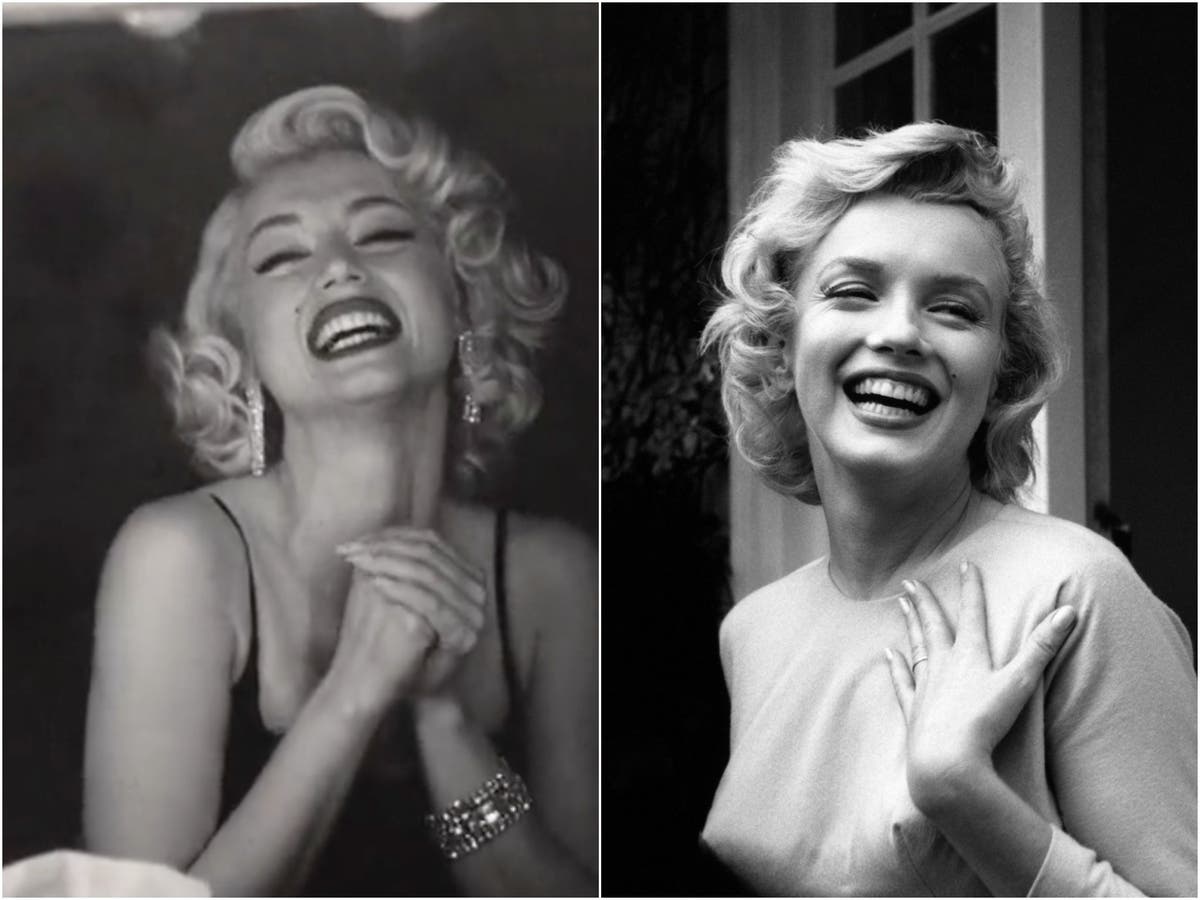 Brad Pitt took a moment at the premiere of his new film, Bullet Train, to support de Armas' portrayal of Monroe. The film's producer told ET that the Cuban actress was essential in getting the film "across the finish line" and called her performance "phenomenal."
ALSO READ: Fiction or Biopic? What Is the NC-17 Rated Marilyn Monroe Netflix Movie?
"She is phenomenal in it. That's a tough dress to fill. It was 10 years in the making. It wasn't until we found Ana that we could get it across the finish line." 
After acting in two Andrew Dominik-directed films, The Assassination of Jesse James by the Coward Robert Ford and Killing Them Softly, Brad Pitt now works as a producer on the director's upcoming picture, Blonde, via his Plan B production company. Blonde is based on Joyce Carol Oates' 2000 book of the same name. It tells the story of Marilyn Monroe's life via fiction.
ALSO READ: Vanity Fair Unveils Exclusive Behind the Scenes Images From the Set of 'Blonde'; Ana de Armas Goes From Shooting Darts to Learning the Choreo in Gentlemen Prefer Blondes