There are two things that the world will never have enough of: a good romantic love story and beautiful music. Now there is no denying that one of the most alluring music artists of our generation is none other than the former One Direction member, Harry Styles. And his is the music that literally every single person loves. But what if we got a chance to hear his work in the biggest love drama of the current generation? Yes, we are indeed talking about Netflix's regency drama series, Bridgerton.
Harry Styles recently announced that his third album will be here in the month of May. However, it seems like we will not need to wait long to hear something new that has a connection to Harry. Among many beautiful songs that will get a string arrangement for the second season of Bridgerton, there is one that has caught all our eyes. Harry's iconic and the very first single 'Sign of the Times' will feature in the Netflix series. And it is indeed going to be an experience of a lifetime. To make it even more fun, Variety recently uncovered how it all came together. Here is everything you need to know.
How Harry Styles's 'Sign of the Times' made its way into Bridgerton Season 2
Fans will be delighted to know that Harry's 2017 single's string arrangement will actually play as background music in Bridgerton. And that too during one of the climactic scenes of the new season of the Netflix Original drama series. And to add to that, it will repeatedly pause and play, which will further enhance our experience and the gravity of the situation for anyone who is part of the scene. "The recording has a couple short pauses before blasting into this gorgeous big swell of strings at the end," revealed Justin Kamps, music supervisor for Bridgerton.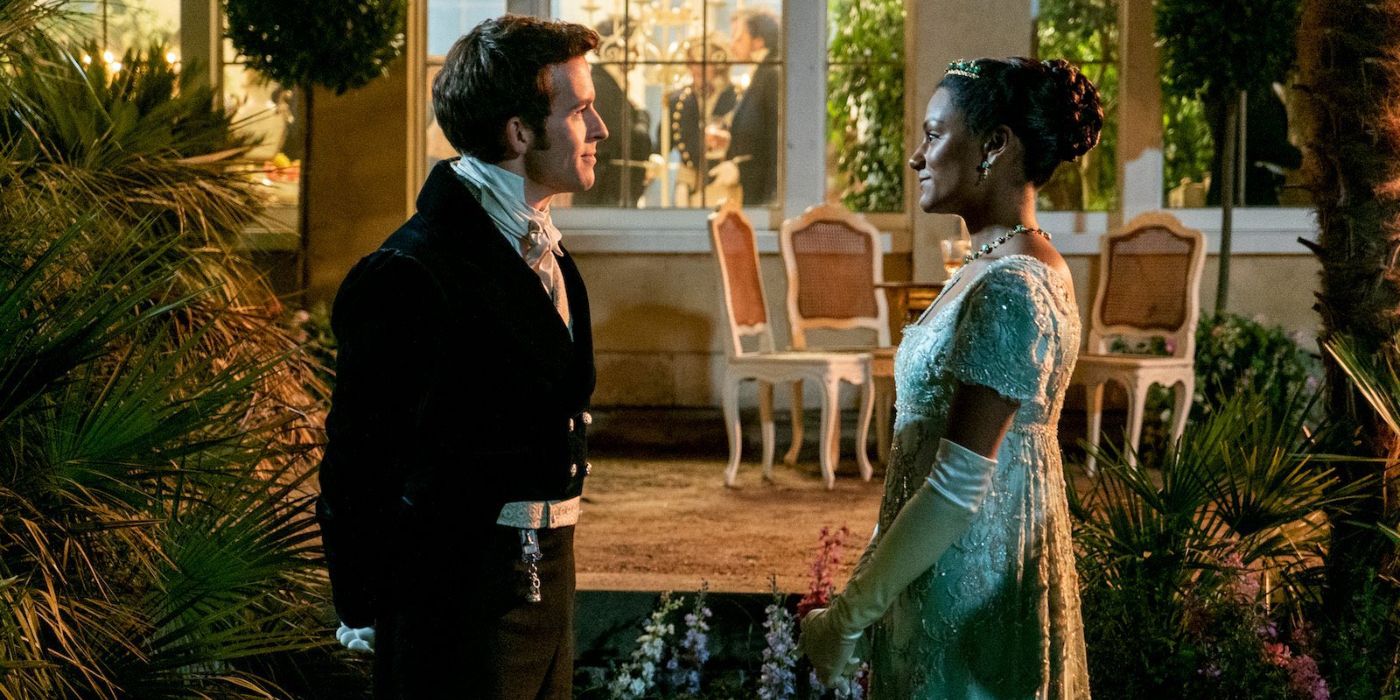 It also helps the editors to build around the pauses of the songs; it makes it easier to land those perfect moments where things are to be revealed. Justin also explained that all the breaks and flows are planned. "All the swells and swirling strings are very deliberate and build to this perfect moment," he explained.
For the cover of 'Sign of the Times', Steve Horner, the composer for Bridgerton, used both shorter sampled strings and longer played strings. And he even laid all of them on his own by "blowing the notes rather than bowing them," which created an authentic Regency vibe around the piece of music. Undoubtedly, this is something that Bridgerton is always looking for.
However, this is not the only song that will get a string arrangement. Check the list of all the songs from Bridgerton Season 2 here!
ALSO READ: What Does Charitra Chandran Find Most Fascinating About the Sharmas in Bridgerton Season 2
Tell us what are your thoughts on the music that the Netflix series Bridgerton uses?
Bridgerton Season 2 is now available for streaming all over the globe on Netflix.