In any teenage drama, we see couples fighting and then breaking up with each other. Sometimes, we see them getting back together. Other times, they just move on. In Cobra Kai, we have a bunch of teenagers who keep on fighting with each other. In between those chaotic situations, we've seen some seeds of love planted. We've seen them grow over time. One such couple is Sam and Miguel. In the previous season, we saw Miguel going away to find his father leaving everyone behind, including his girlfriend, Sam LaRusso. We didn't get to see in detail what happened there. Fans have the same question as Netflix dropped the trailer for Cobra Kai Season 5.
What will happen with Miguel and Sam in Cobra Kai season 5?
In the previous season, Cobra Kai and Miyagi Do fight for dominance at the All Valley Tournament, and Cobra Kai won. Before the fight began and he went away, Miguel met Sam in the lobby. He cheered her up and then left. When the fight is over and everyone goes back home, Miguel's mother finds a letter written by Miguel that said he was going to find his father. No more details are revealed till the end.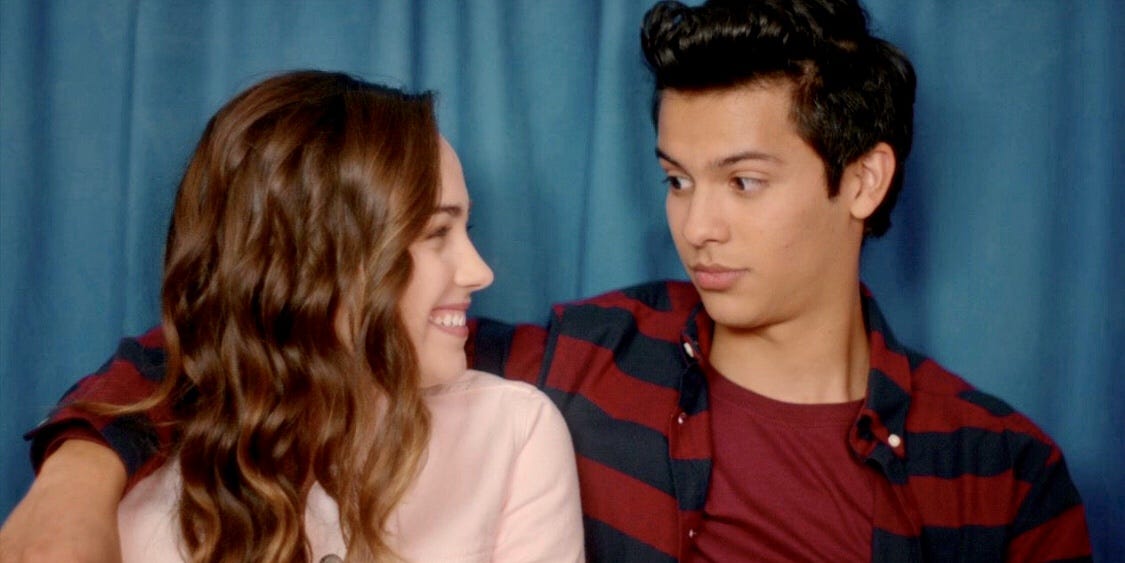 However, recently, when we saw the official trailer, we could see Sam and Miguel chilling at the pool together, and it made us question their relationship status. However, we have seen many ups and downs in their relationship. Their togetherness in the trailer of season 5 seems a bit confusing to the fans, and they're also wondering what will happen to them in this upcoming season.
It looks like there staying together . There sitting right next to each other and don't look angry . from cobrakai
However, we are also figuring out where Miguel and Sam's eccentric relationship is headed. Fans seem to have their own funny theories about this relationship. While we are aware of Daniel's disapproval of Sam going anywhere near Cobra Kai students, is this former Cobra Kai student in trouble? We will have to wait to get the answer. Meanwhile, as both the dojos, Miyagi Do and Eagle Fang Karate, have joined forces, we are eager to see what happens to this relationship with Robby around.
ALSO READ: 'Cobra Kai' Creator Hints at a Possible Death of a Hero in Season 5
Are they mature enough to let go of their jealousy to be together? Are they actually together? Have they become friends? We also want to know everything about it. But until then, all we can do is sit tight while re-watching the series here. Tell us your thoughts about Sam and Miguel's relationship.