A few days ago, Billie Eilish had to face many negative comments on social media over her supposedly dating Jesse Ruthford. No official announcement has been made by these two yet, so we can only assume they are dating. Billie previously made it to the headlines when she broke up with actor Matthew Tyler Vorce. Back then, Matthew took charge of informing the media and her fans, as he posted about it on his Instagram story. Apparently, they broke up because he became the "Bad Guy" in Billie's life when he cheated on the singer.
When it comes to Jesse Ruthford, fans of Billie are in denial about the actress's decision to go out with him. The major reason behind this is that the lead vocalist of The Neighbourhood is 11 years older than Billie. Not only that, he has known her since she was very young, which makes it more problematic in the eyes of the fans. Recently, these two were spotted together once again.
ALSO READ: Who Is Jesse Rutherford, the 31-Year-Old That Billie Eilish Held Hands With?
Billie Eilish and Jesse Rutherford enjoy a date despite the criticism
Apparently, both artists do not seem to care about the criticism they are facing from all over. They are happy spending time with each other and are not hiding their meetups. TMZ acquired the photos of these two singers who were spotted having dinner together. Billie and Jesse went out for dinner in LA on October 13 in a vegan joint called Crosswords Kitchen. According to the reports, both of them had a pretty heavy meal and were there for around three hours.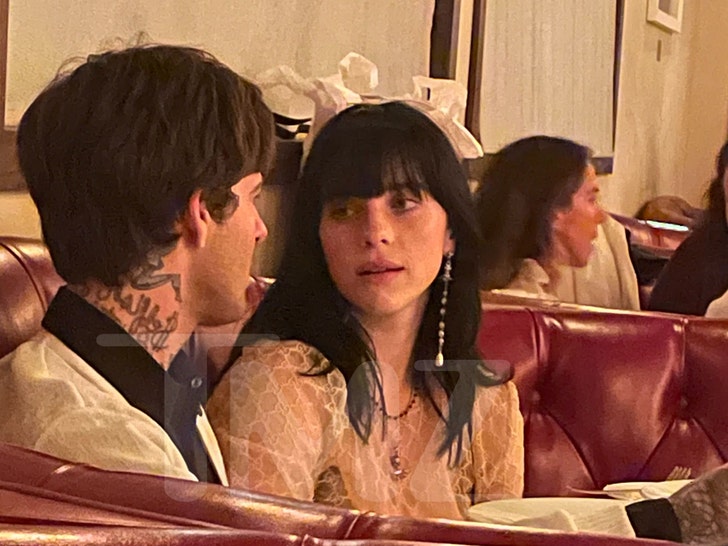 Immediately a day after that, these two were spotted leaving a Halloween maze party together. The important part is the two were holding hands, which somewhere points toward them being involved. They were also joined by Billie's brother, Finneas. However, the couple went by themselve without any company for dinner, which speaks for itself.
ALSO READ: Is Billie Eilish Dating Jesse Rutherford?
It could be anytime soon when either one of them officialize the news of their dating. Should that happen, fans won't be happy at all. What about you? What are your thoughts on the pair dating? Let us know in the comments below.