Netflix's The Sandman has introduced us to a lot of amazing characters. Two such characters are Abel and Cain. Cain and Abel are the Biblical figures Cain and Abel—the first murderer and the first victim—and therefore, Cain is always murdering his brother Abel, who never remains dead in his nightmares. Abel is tormented by Cain in all aspects of his life; he abuses him and murders him repeatedly out of an obsessive-compulsive compulsion. When Abel wakes up, he longs for a more harmonious relationship based on the brotherly love he so desperately seeks. However, these brothers once got an egg.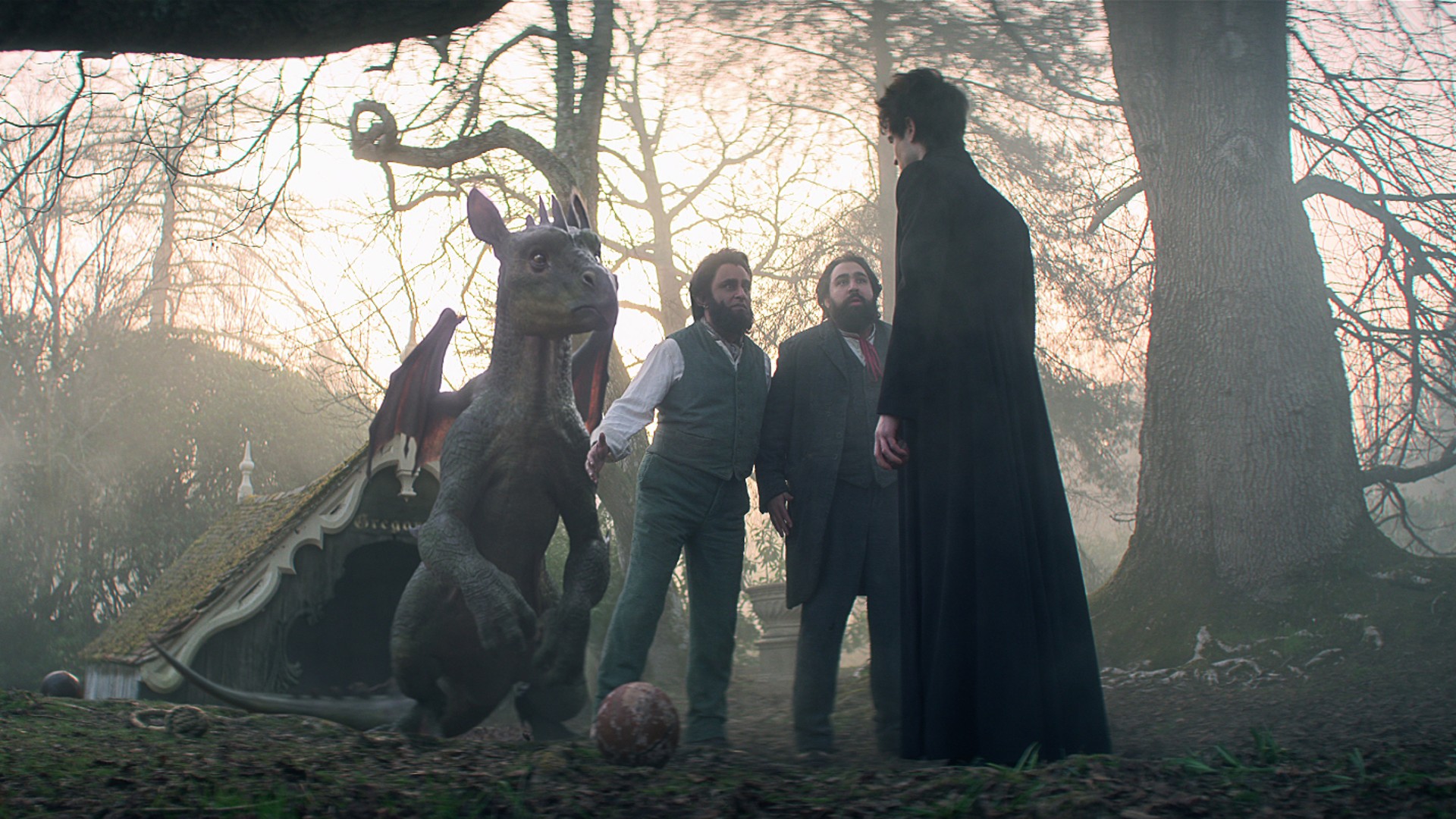 There are two heartbreaking moments related to this egg. Let's find out what they are.
ALSO READ: 'The Sandman' Gives 'The Witcher' a Very Valuable Lesson To Ace the Adaptation Game From Novels
What's in the mystery egg in The Sandman?
We are initially introduced to Gregory in episode 2 of The Sandman. A mysterious stranger sold Cain a golden egg while Sandman was away dreaming. It was Cain's idea to retain the egg, but the gargoyle within appeared to have other ideas. He insisted on going to see his brother Abel instead of him.
ALSO READ: 10 Best Quotes From 'The Sandman' That Are a Testament for Neil Gaiman's Hauntingly Beautiful Understanding of Life and Death
The first incident
At one point, Cain informed Abel that he was looking great and insinuated that the only thing he wanted to do to him was break his skull. Cannibal Cain beheaded Abel even though Abel claimed to not have revealed any secrets or riddles, stating he had grown tired of the sting of logic. Abel was brought back to the House of Secrets by Goldie and Cain's gargoyle, Gregory, who cared for him until he was well enough to go.
Just thinking about how cute Irving the baby gargoyle is in The Sandman. pic.twitter.com/MwaW7gryEU

— Netflix (@netflix) August 8, 2022
It absolutely completely breaks our hearts when Cain gives the poor gargoyle a wound on his cute little head. The bleeding goes deep inside us and it feels like our heart's what's wounded.
The second incident
This is not a major incident that's important. The major most things which breaks your heart is watching that the gargoyle doesn't exist in reality. When you are extremely involved in a show, especially fiction, you start believing things that don't even exist. Gregory is one of them.
ALSO READ: Will Desire and Despair Get More Screen Time In 'The Sandman' Season 2?
No, it's not regarding his death. It's about the harsh reality that this cute and absolutely heartwarming creature doesn't exist in reality.
Justice for Gregory pic.twitter.com/qLzkJSczMV

— Netflix Geeked (@NetflixGeeked) August 8, 2022
For once, watching him being created through graphics makes you stop believing things. However, we should thank those graphics too for giving us such a lovely character. You can see more of it on Netflix's The Sandman.
ALSO READ: Do the Events of 'The Sandman and 'Locke & Key' Take Place in the Same Universe and Will They Have a Crossover?