Any movie that is based on the life of an artist becomes special, but if the artist himself acts in the movie, it becomes even more special. Netflix has a huge library for different genres, and now it's bringing some finest movies to its platform. All the fans of Eminem will dance out of joy to know that this movie starring the rapper himself is now available on Netflix.
Eminem doesn't need an introduction at all. Nevertheless, Marshall Bruce Mathers III, known professionally as Eminem, is an American rapper, songwriter, and record producer. He gets huge credit for popularizing hip hop in America. He is critically acclaimed as one of the greatest rappers of all time. In 2002, Eminem starred in a movie named 8 Mile, which is now available on Netflix. Let us find out more about it.
15-Time Grammy Award winner artist Eminem is on Netflix
Eminem is the greatest name in the music industry. The movie that he starred in and produced music for, 8 Mile, is loosely based on his own life. This 2 decades-old movie is Eminem's film debut with actors like Mekhi Phifer, Brittany Murphy, Michael Shannon, Anthony Mackie, and Kim Basinger. The film follows the life of a white rapper, Jimmy Smith Jr. aka B-Rabbit (Eminem) as he attempts to launch a career in hip-hop. African-Americans have long dominated this genre and Jimmy tries to make way for himself despite having family issues in the film.
ALSO READ: Sean 'Puff Daddy' Combs Documentary 'Can't Stop, Won't Stop: A Bad Boy Story' Is Now Streaming on Netflix
Since the movie contains some autobiographical elements, the house in the movie was indeed Eminem's old house. And the title of the movie is also derived from the place where he used to live. The movie has received much recognition, including the tag of the best films of 2002 by several publications.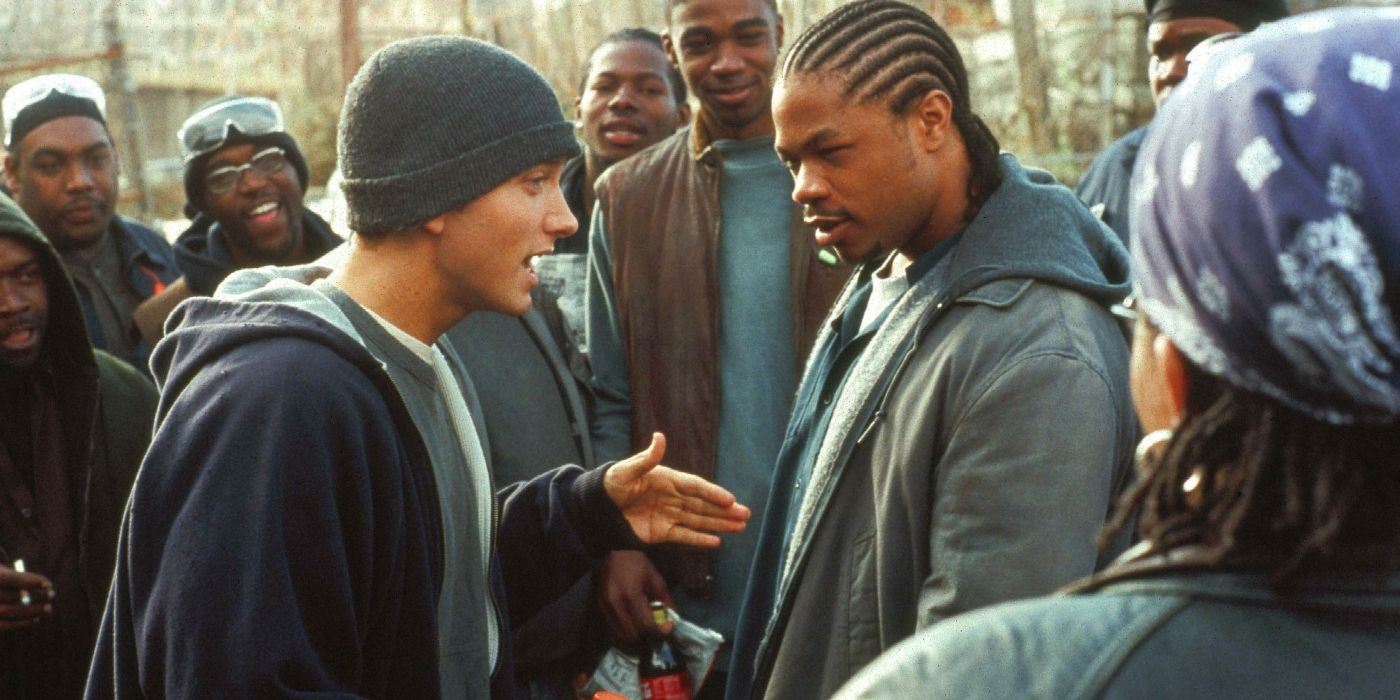 The film has been nominated for 32 awards, winning 11. Eminem got the Academy Award for Best Original Song at the 75th Academy Awards, for his single "Lose Yourself" from the soundtrack of 8 Mile. He became the first hip-hop artist ever to win an Academy Award. 17 years later, he performed the song in a surprise appearance at the 2020 Academy Awards.
ALSO READ: Oscar-Winner Monique Reunites With Netflix and Her Best Friend With a Bang
The movie received positive reviews and earned well at the Box Office. Have you seen this musically rich movie? Don't worry if you haven't, you can watch it on Netflix now.
Watch Here: 8 Mile