Arnold Schwarzenegger, the dashing bodybuilder of his time and former actor, is not just known for his acting. He is also enumerated in the list of billionaires in this world. This is the hard-earned money of the former actor who has won the titles of Mr. Universe five times and Mr. Olympia seven times.
Today, the actor has a net worth of 450 million dollars. But back in 2017, he was the owner of $300 million, however, and still a billionaire. But in that year, his major secret of how he earned his first million came out. And no, he has not earned that through acting.
How did Arnold Schwarzenegger earn his first million?
Surprisingly, he has not earned all this money through just one medium. Sure, a large portion of it comes from acting, but despite that, Arnold has been involved in many professions. That includes film production, bodybuilding, and politics. He is also counted as one of the most successful businessmen, which he still is. But none of these professions made him his first million. That money has a different origin. The actor revealed this story years after he became a billionaire.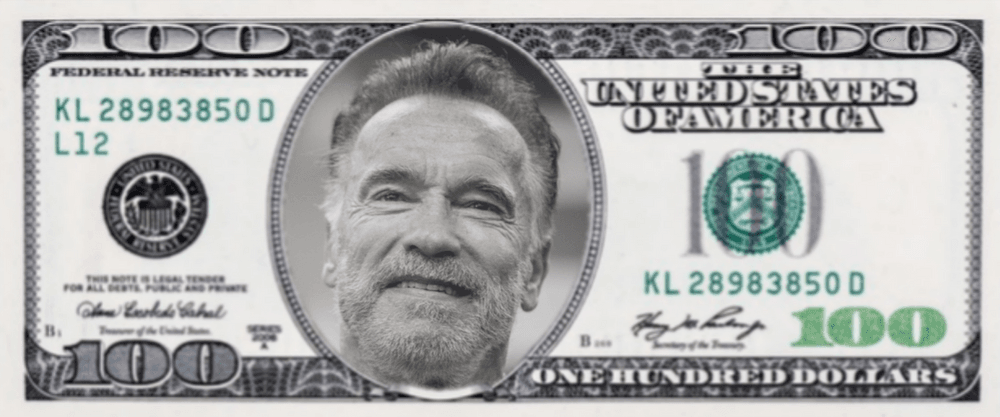 He told this story to Timothy Ferriss, who is the author of the famous book The Tools of Titans. In this book, Ferriss discloses the tactics and habits of billionaires and world-class performers. Luckily, Schwarzenegger is both. The book was released in December 2016 and it went viral in 2017.
ALSO READ: 'Black Panther' Director Credits Arnold Schwarzenegger's 'Terminator' for Inspiring 'Wakanda Forever'
That is when the story behind Arnold's first million came out. He said that the first million he made was from real estate. He used the money he earned from bodybuilding to buy an apartment. According to Make It, he tells Ferriss, "Buildings that I would buy for $500K within the year were $800K and I put only maybe $100K down, so you made 300% on your money."
The actor told that he did not rely on the movies completely to make the money. He saw a lot of his fellow actors and bodybuilders who did not have money and were desperate to do anything for it. Arnold did not want this hence he found other sources to make money which eventually made him a billionaire.
Do you happen to know a tactic to make easy and fast money? Tell us in the comments.