It's been 6 years since the release of Stranger Things season 1. A lot has changed in these 6 years. but most importantly, the cast is all grown up. However, it looks like some of them were grownups already. And one of them is Millie Bobby Brown. After starring in the cult classic, things have drastically changed for the adolescent actress. For one thing, she's become a household name because of her radiant beauty and razor-sharp sensibility as an aspiring actor.
We have found a 5-year-old video of Millie in which she talks about various subjects. Let's talk more about this little girl from 5 years ago.
ALSO READ: When Millie Bobby Brown Got Called Up By Netflix For Crying On Instagram
13 years old Millie is so mature for her age
Millie appeared in a Studio 10 interview in 2017. Watching little Eleven sure makes you nostalgic. She said, "I think what's so funny about Stranger Things is that it definitely drools some very interesting people, of all different ages. I had a 60-year-old couple that came to me the other day and then a 12-year-old teenage girl. She's like, 'Oh my god, I am obsessed."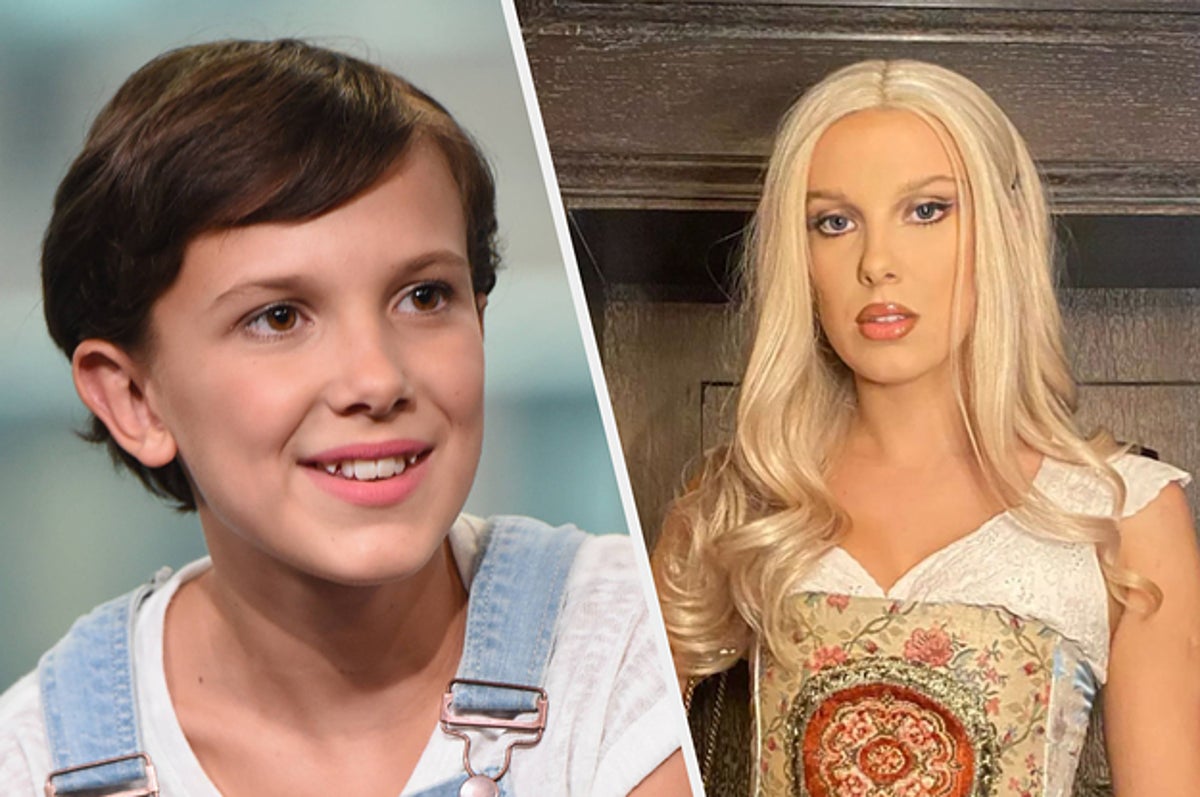 Millie loved the Disney Channel as a kid. She was complimented by the hosts on her fashion sense, which is true. Millie has become a fashion icon. She was complimented on it when she was just 13. And with time, her fashion sense has become great.
ALSO READ: When Millie Bobby Brown Cringed Watching Her Cute "Potato" Younger Self
Millie Bobby Brown talks about her first kiss
When questioned on her maturity, she said, "I've always been like out there and different. But I believe that when I'm with my friends, I'm both childish and ridiculously mature. And when I am around people, I think my job is to inspire girls to be smart and focused on their education, and that's a big thing for me."
She was also questioned about her first kiss. It became an "awww" moment when she told that her first kiss with Mike (Finn Wolfhard) in the show was her first kiss ever. Millie said, "It was my first kiss ever. It was weird, but it was fine." She also mentioned that it was easy for her to kiss a friend rather than kiss a stranger.
All and all, watching a 13-year-old talking like an adult is pleasurable and fun to watch. But what's more, fun to watch is watching a 13-year-old act better than a lot of adults. You can always revisit Stranger Things on Netflix!
ALSO READ: Millie Bobby Brown Shares Her Sunday Care Routine With 'Good Vibes, Good Life'