Ever since the third season of Netflix's Love, Death + Robots dropped on the streaming platform, the world has been buzzing about it. And even though the show has always been an animated series, one particular episode has left fans questioning this very fact. The last episode of Love, Death + Robots season 3 titled "Jibaro" is apparently way too realistic to be animation. And that is probably the biggest feat any animated title can achieve. However, Netflix recently had to clarify that fact on Twitter.
When Tatiana took to Twitter to ask about Jibaro from Love, Death + Robots on Twitter
It is not new that people go on Twitter to talk about the most intriguing and important things in their lives. Every single time something amazing happens the social platform becomes the hub for discussions. Hence, the arrival of Love, Death + Robots assured nothing but a similar situation. However, from all the amazing episodes that dropped this season, there is but one that has caught all the attention. An episode titled "Jibaro".
Just like many fans, American drag queen, Tatiana was mesmerized by the beauty of the episode as well. So much so, that she took to Twitter to confirm if the entire episode was pure animation. "Is Jibaro all animation? Cuz like woahhhh I'm obsessed," Tatiana wrote.
ALSO READ: All the Original Stories on Which 'Love, Death + Robots' Volume 3 Episodes Are Based
Is Jibaro Animated?
While this is a rather futile question to have, many are still asking it. So did Tatiana. However, Netflix is nothing but a helpful social media presence. Thus, it replied to the same tweet saying: "yep! isn't that incredible?". So, for anyone who is still wondering whether the episode is animated or real. You have an answer right there.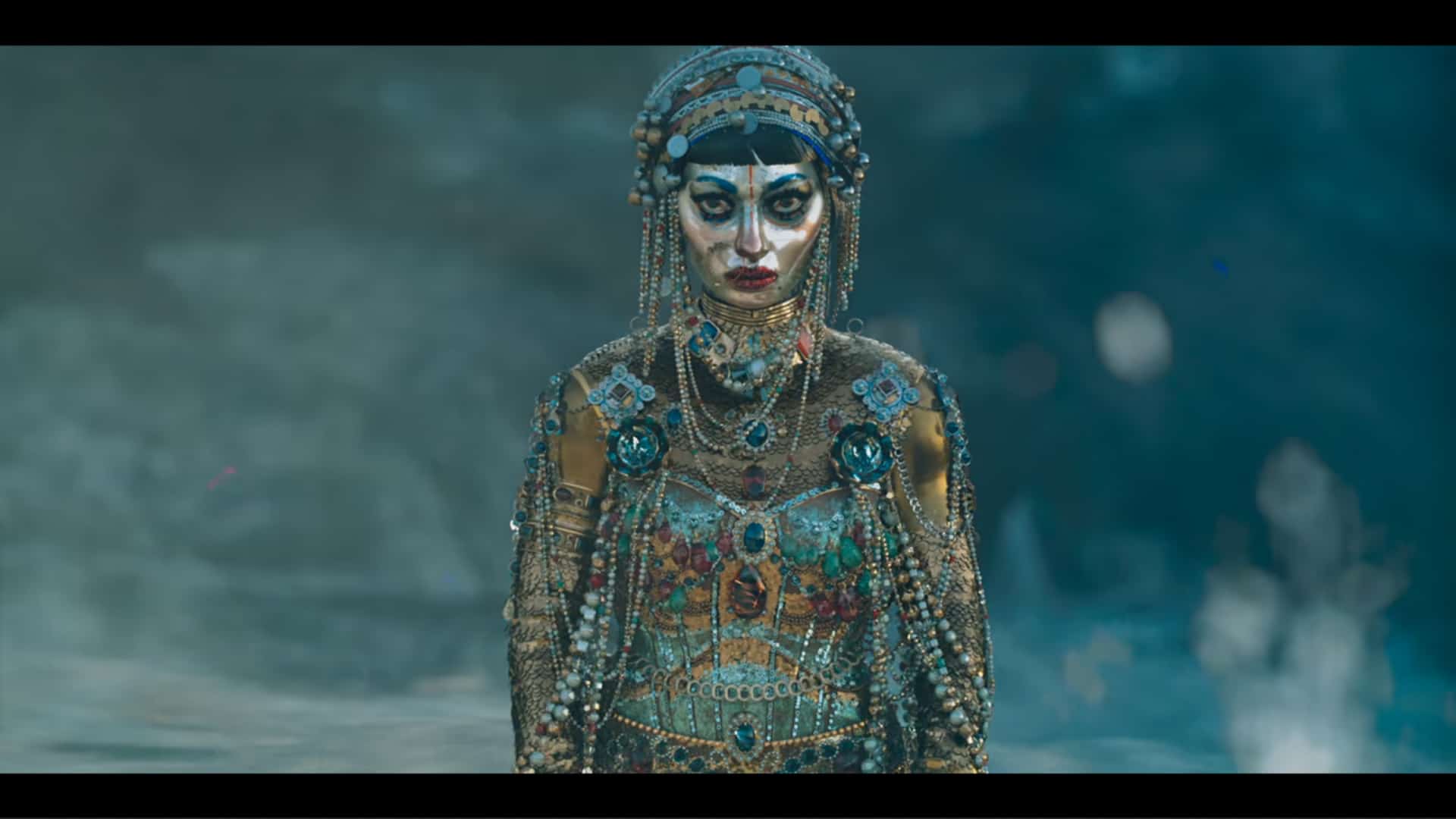 In fact, the entire show Love, Death + Robots is nothing but an animation masterpiece. However, you may find some unpopular opinions that would say otherwise. Tell us if you love the Netflix Original just as much as we do.
ALSO READ: What Draws People Towards Dark Dystopian Shows Like Love, Death + Robots and Black Mirror?
Also, let us know which is your favorite Love, Death + Robots episode from all three seasons. And did you like the second episode featuring the three robots?