Have you ever thought after watching a movie that everyone should watch this or why aren't there such movies anymore? In today's time, it is difficult to make a movie or show which has the perfect balance of every emotion. Well, Netflix has released one such movie recently starring Victoria Justice: A Perfect Pairing. And turns out, fans love this movie.
A Perfect Pairing hits No. 1 in most countries
A Perfect Pairing, starring Victoria along with Adam Demos is trending now on Netflix in most countries. And as the lead actor, Victoria Justice, couldn't contain her happiness and she tweeted about it. Her tweet contained a picture of a sheep, Barbara, along with a screen grab of the top 10 charts in various regions.
Kisses from Baaaabra & I! Since the movie's premiered we've hit #1 in all these countries (& more (I can't even believe it))- we love you guys, THANK YOU for watching!! 🫶🏼🐑💋 pic.twitter.com/Bs1cN40hy8

— Victoria Justice (@VictoriaJustice) May 23, 2022
This is not surprising when you look at the love fans have been showering over the actress since the movie's release. In a way, this is a deserved win since Victoria researched on different wines and cheeses and olives that complement with the kind of wine her character distributes in the film to prepare for the Netflix Original.
Victoria Justice as a star of the movie
Victoria Justice, an American actor, plays the lead role in the movie. She justifies the character. As Victoria has played rom-com characters before, her performance in this movie again impressed her fans. As Lola Alvarez, Victoria has won over our hearts.
Lola is an ambitious, hard-working, and determined woman who fights for her place in professional life. Her very best friend back-stabs her and steals the promotion which Lola rightfully deserved. Victoria carries the character remarkably. The heat between Lola and Max is absolutely effective. Looking at the character development in the movie, no other actor than Victoria would be fit for the film.
Also Read: A Perfect Pairing' Cast: Meet the Charming Faces and Talented Actors in the Netflix Romcom
Is it A Perfect Pairing of Lola and Max?
The movie is about a woman trying to win over a major client and ends up signing to work on a sheep farm. The woman is Victoria Justice, who plays the lead character of Lola Alvarez. Lola is ambitious about starting her own wine importing company.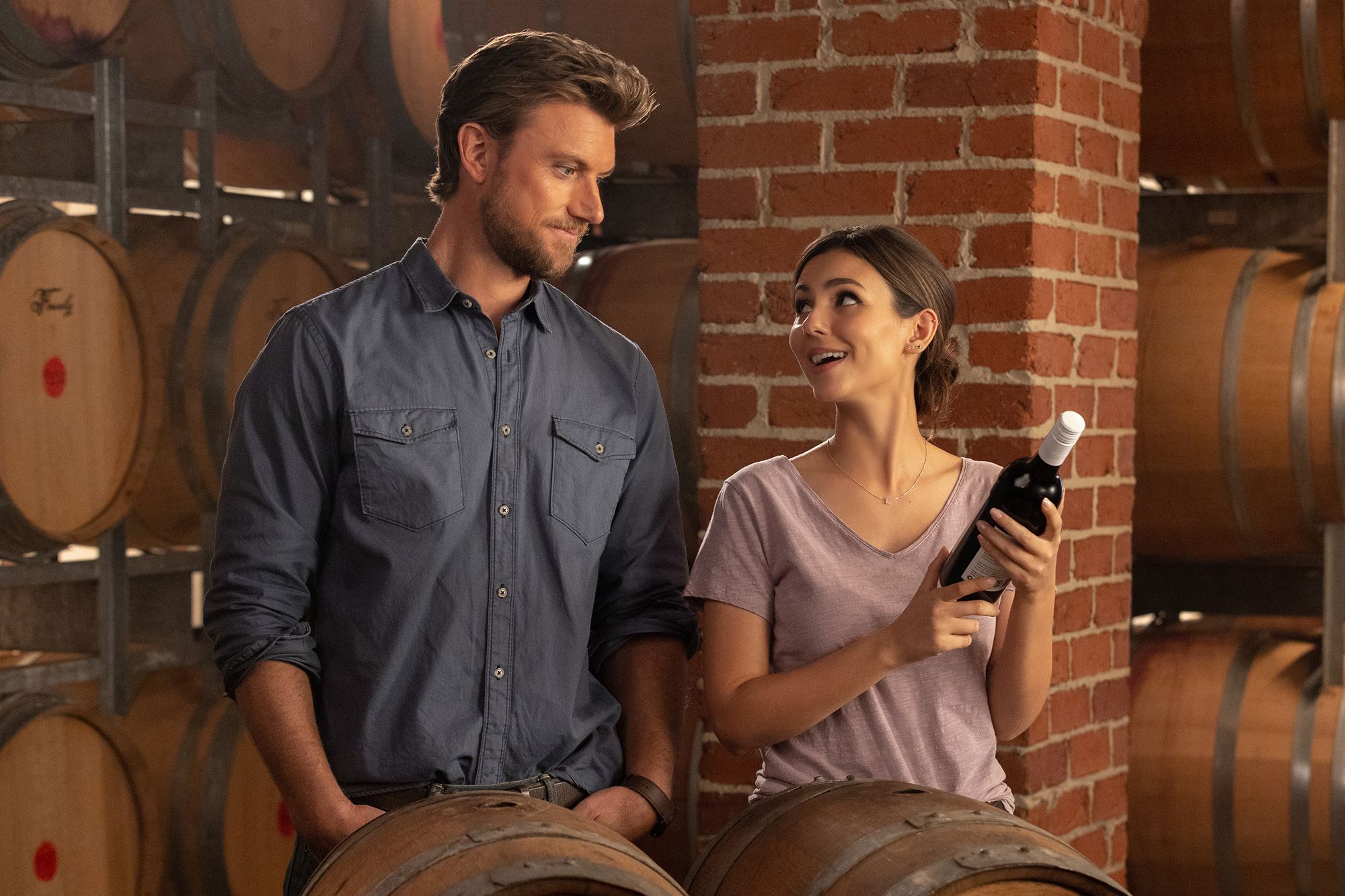 After quitting her job in LA's major firm, she opens her own company and moved to Australia to win over a potential client, Vaughn Family Wines. While trying to impress the winery owner, she hits it off with Max, a local. Max has his own secrets. When Lola finds them out, she has to decide on her professional and personal life. With beautiful twists, the story moves ahead.
What would she choose? To find out, go on this exciting journey with Lola and find out!