When love is real, it finds a way. Ever since time immemorial, young lads and ladies have spent a lifetime together, dancing, celebrating, and rejoicing in their love. There have been a plethora of dramas and beautiful narratives about how two lovers met, at last, breaking all the stereotypical chains of society. And this Fall, we will get to eulogize yet another courtship. Finely crafted some 30 years ago, the melodious tracks of 1940 South will finally play the 40-year-old hymn of two star-crossed lovers in the name of A Jazzman's Blues.
Notably, an after-party conversation with the great August Wilson inspired Tyler Perry to write his very first screenplay, A Jazzman's Blues. Played by Joshua Boone and Solea Pfeiffer, it is a mystic story of forbidden romance, deceit, and a secret that has been held for 40 years. Set in the 1940s, the post-World War II Deep South, this stunning tale of sweeping romance will have you in tears in no time. And Netflix just released the most beautiful teaser trailer of the film. Hence with a little ado, let us provide you with the same and everything else we know so far.
Did you know Tyler originally intended to star himself in his first romance?
The characters in the screenplay are all in their early twenties, so we will be looking at brand new fresh faces with incredible talent and craftsmanship. However, an interesting detail from sources mentions that in 1995, Tyler originally intended to star himself, Halle Berry, Diana Ross, Ben Kingsley, and William Smith. Anyway, the brand new star-studded cast looks something like this:
Joshua Boone
Solea Pfeiffer
Ryan Eggold
Milauna Jackson
E. Roger Mitchell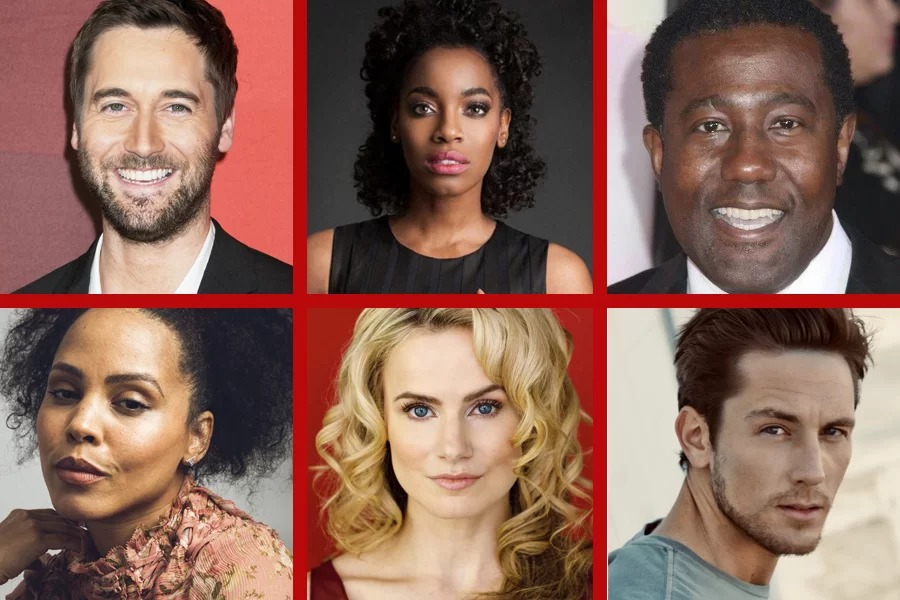 Amirah Vann
Lauren Buglioli
Brent Antonello
Austin Scott
Cody Pressley
Furthermore, Terence Blanchard, a Grammy winner and Academy Award nominee for best song arrangement and production, Aaron Zigman, and Debbie Allen's renowned choreography are all included in the movie. And from what the trailer suggests, they will have your heart within the initial parts of the movie.
ALSO READ: Tyler Perry Reacts to Parody Posters of Netflix Shows Bridgerton and the Crown Reimagined for Madea
A Jazzman's Blues: Trailer and Release date
"That was our first kiss. ain't nothing felt that good all my life." Netflix recently dropped a beautiful trailer for the Madea creators' upcoming movie. Setting the stage for A Jazzman's Blues, the 2 minutes 20 seconds clip will precisely tell you the taste of true love. 
My only fatal flaw is I will complain forever about my favourite sapphic show being cancelled. #SaveFirstKill

— Love, Danny 🎡 (@DannyWxo) August 23, 2022
Ruth B., one of the big-name artists Perry hired to lend panache to the musical components of the jazz era-set drama, sings the original song "Paper Airplanes" in the trailer.
A Jazzman's Blues, Tyler's yet another beautiful collaboration with Netflix continues after the successful launch of A Fall From Grace. Notably, after 2 and a half decades of work Perry finally went ahead with the production of the movie with Netflix. And well, Gaiman's The Sandman is a testament to the fact that when something takes such a huge amount of time and work, it is certainly prepared to aim directly at your heart. With the shades of grief, the movie will be here to paint a canvas full of yellows and reds only on September 23rd.
ALSO READ: Best Tyler Perry Movies on Netflix for You to Binge Right Now
Are you excited to sing along with the lovebirds of this Notebook-esque movie? Do let us know in the comments below.